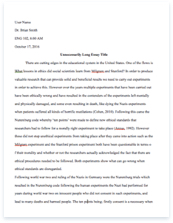 The whole doc is available only for registered users
A limited time offer! Get a custom sample essay written according to your requirements urgent 3h delivery guaranteed
Order Now
Brian Chesky, Joe Gebbia, and Nathan Blecharczyk, the three founders of Airbnb, an online private accommodation rental market, stared at each other across the kitchen table in their San Francisco apartment. It was March of 2009. A single sheet of paper sat on the table in front of them. The three founders were on the verge of finishing the three month program at Y Combinator (YC), a business accelerator located in Mountain View, CA. Founders spent 12 weeks at YC building what were typically web-enabled technology businesses, working with YC's mentors, meeting investors, and laying the groundwork for becoming fast growing, independent companies. Founders traded a chunk of equity for a small amount of cash, weekly access to YC's founder Paul Graham and his partners, and introductions to YC's network of alumni and friendly investors. Airbnb helped people share space and save money. The site facilitated transactions between people with extra rooms and spare beds, and others who needed a short-term place to stay. Typically, these private rentals were much cheaper than a hotel stay, and hosts had a chance to make extra money while meeting new people. Airbnb provided an online marketplace for hosts and guests to meet, schedule stays, set prices, and exchange funds.
A few months earlier, in late 2008, Chesky, Gebbia, and Blecharczyk had been thinking of shutting Airbnb down. Although they'd spent more than a year building from an idea born of desperation into a business that had received national print and television news coverage, the company had never managed to rent many rooms, and the founders felt like they had exhausted most all of their options. "At the time, our choice was between joining YC or walking away from the business," recalled Blecharczyk. In part, they'd gone with YC because of its track record of success. An unusual number of YC founders had gotten funding from top tier venture capitalists and gone on to build
successful and valuable businesses. Now, after three months, it seemed they'd become one of the success stories: the sheet of paper in front of them was a Series A term sheet from Sequoia Capital, one of Silicon Valley's premiere venture capital firms.
The question they'd been discussing was whether or not the company should take Sequoia's money. While the offer was attractive for a variety of reasons, the valuation Sequoia had offered, and the amount of money the VC firm wanted to invest, were both lower than the team believed they could get from a host of other venture firms. Moreover, after their time at YC, the founders were
Professor Joseph B. Lassiter III and Research Associate Evan Richardson prepared this case. HBS cases are developed solely as the basis for class discussion. Cases are not intended to serve as endorsements, sources of primary data, or illustrations of effective or ineffective management. Copyright © 2011, 2012 President and Fellows of HarvardCollege. To order copies or request permission to reproduce materials, call 1-800-5457685, write Harvard Business School Publishing, Boston, MA02163, or go to www.hbsp.harvard.edu/educators. This publication may not be digitized, photocopied, or otherwise reproduced, posted, or transmitted, without the permission of Harvard Business School.
This document is authorized for use only in Individual Skills, MIM (TB) by Kartik Ram at Hult International Business School from September 2013 to August 2014.
812-046
Airbnb
exhausted and had been looking forward to slowing down a bit. Taking Sequoia's money would require a renewed commitment that lasted as long as it took to build a large company. Chesky, Gebbia, and Blecharczyk didn't have much time to make a decision. The next day was Demo Day, the culmination of their time at YC, when each of the companies from their class would present to a room full of VCs and Angels. Sequoia expected an answer before Airbnb took the stage.
Founders' History: Before There Were Air Mattresses
Chesky and Gebbia had history. As undergrads, they'd both studied at the Rhode Island School of Design (RISD—pronounced "RIZ-dee" by its community) and had become close friends. "Between the two of us, we ran the two biggest clubs on campus," recalled Chesky. "I was the head of the hockey club, the RISD Nads, and Joe [Gebbia] started the basketball club, the RISD Balls. We wanted them to be the biggest things on campus, and they were." Chesky and Gebbia had total control over the clubs and built them into significant organizations, raising money through a variety of events and expanding the clubs' profile beyond their respective sporting arenas. Both took a lot from the experience, recalled Chesky:
Running the Nads was some of the most important business education I've ever gotten. If I had to choose between getting an MBA and running something, even a college club, I'd pick running something every day.
Chesky graduated the year before Gebbia, and at the graduation ceremony, said Gebbia, "I had a vision. I told Brian [Chesky], 'someday, we're going to start a business together'. I just knew that it was going to happen." Chesky left RISD and took a job with a product design firm in Los Angeles. Over the course of the next two years, he designed dozens of products for industries ranging from medicine to the US military. "I started realizing that I was doing most of the work of being an entrepreneur" said Chesky. "I was figuring out who the customer was going to be, what they needed in the product, what would make it sell." While he enjoyed putting his design training to work, Chesky began to get frustrated that his entrepreneurial work was strictly on contract. Soon, he began looking for other options.
Simultaneously, Gebbia was finding continued success in his final year at RISD. During his spare time over the previous four years, he'd designed a seating cushion to help relieve the pain of sitting on the floor through
all-day art critiques. Gebbia had entered his 'CritBuns' cushion in a competition for the 2005 graduating class gift, and he won (see Exhibit 1). Remembered Gebbia: It was a huge honor, but I had exactly four weeks from the time I was selected to the time the school needed to give out 800 logoed CritBuns to the graduating class. And, it was completely impossible. Normally it takes eight weeks just to make the foam molds for something like this. I called every mold maker I could find. Local, international, it didn't matter. Everybody said eight weeks was the absolute minimum. I was a double major and so while all this was going on I was defending two degree projects and still serving as class president. I had teachers and advisors telling me to give up. But the more everyone said no, the more dedicated I became.
With only a few hours before Gebbia would have had to tell the school he couldn't supply the class gift, he stumbled across one last potential mold maker. "I called the guy up and begged him to help. I got a little emotional on the phone, and he put everything else on hold and he made the molds for me in three days. I called a local manufacturer and got them to fast track the rest of the process
This document is authorized for use only in Individual Skills, MIM (TB) by Kartik Ram at Hult International Business School from September 2013 to August 2014.
and on graduation day, every chair had a CritBuns. Nobody could believe I'd actually made it happen."
After graduation Gebbia worked to commercialize CritBuns on a broad scale, selling into small retailers and developing an online outlet. "I had the whole business running out of my apartment. It took a long time to figure out a set of sales pitches that made sense, but after a while, I could get
CritBuns on the shelf at pretty much any independent retailer I walked into. Even the MOMA store in New York carried them."
After spending months selling foam seat pads, Gebbia began to worry about his environmental impact. "Every designer goes through this. You're making something you love, but you know, eventually, it's just going to end up in a landfill." Gebbia searched for environmentally friendly foam suppliers and was stymied. There seemed to be nothing available, and the process for tracking down environmentally friendly supplies was arduous. Gebbia saw an "opportunity to build the Amazon or Google of sustainable materials" and founded his second company, Ecolect.net. Gebbia moved to San Francisco took a job as a designer in order to pay bills, and spent nights and weekends developing Ecolect.
"It turned out to be a poignant lesson. Ecolect was a great sandbox for me to make all the mistakes a business person could possibly make," Gebbia recalled. "One of the biggest issues was that we had no software engineering talent on the founding team. It was me and another guy from RISD, and we hired programmers to develop the website for us, but that was a disaster. There was never anyone to make fixes, and we didn't have enough money to pay the developers to update the site. After the initial release, it just got stuck."
One night in mid-2007, Chesky and Gebbia connected by phone. "I'd been on [Brian Chesky's] case to come up to San Francisco for a long time. It's where everything is happening. New companies are starting every weekend, everyone's an entrepreneur. None of that was in LA." "Joe said to me, 'come to San Francisco, let's start a business,'" recalled Chesky. "A week later, I'd sold everything I owned for less than $1,000 and was driving up to the Bay Area in my old Honda Civic."
Airbnb's Early Days
Chesky moved in with Gebbia, and the two immediately focused on solving their most pressing issue: "I had no idea how expensive rent was in San Francisco," said Chesky. By happenstance, a major international design
conference was scheduled to take place in San Francisco the next weekend. Gebbia recalled, "I had just read that all the hotels were completely booked out for the conference, and that people were having a hard time finding rooms. I happened to walk down the hall past an empty bedroom, and I stopped dead in the hallway, looking at the space." Gebbia and Chesky decided to see what they could make of the room shortage and quickly built a website to help them rent rooms in their apartment (see Exhibit 2). "We coded it up in a day," says Chesky. "We were offering full bed and breakfast service, but we didn't have any beds, so we called it Airbedandbreakfast. We sent it around to the design bloggers we knew, and got the convention website to link to us." Ultimately the two ended up hosting three people for the week, and made $900. "We really became friends with our guests." Recalled Gebbia: "watching them go down the stairs, with the money in my pocket, I was just overwhelmed by the size of the opportunity we'd discovered. If we could do this, if we could make money renting out our apartment and having a great time with new people, anybody could. It could happen in any apartment in the world."
This document is authorized for use only in Individual Skills, MIM (TB) by Kartik Ram at Hult International Business School from September 2013 to August 2014.
The two wanted to turn their sublet idea into a broader business, but knew they didn't have the engineering skills to build a site with much of the needed functionality. Said Chesky "I asked Joe [Gebbia] who the best engineer he knew was, and it turned out to be the guy whose room I had moved into when I came up from LA."
The former roommate was Nathan Blecharczyk. The two had met through Craigslist and had decided to share a space. Blecharczyk had been writing code since childhood and had a track record of success that had started at an early age: While still in high-school, Blecharczyk had built an email services business out of his bedroom. "I wrote some software that helped with email list management, duplicate address removal, unsubscribe functionality, all that stuff. This was before the present day, web-based solutions existed." Blecharczyk quickly built a very lucrative lifestyle business. "I made $1M in revenue, almost all of it profit, before the end of my sophomore year at Harvard. The business was going great, by the end of it I was seeing $40K in sales a month, but it was incredibly stressful. I decided to shut it down and just focus on college."
Blecharczyk graduated in 2005 with a degree in Computer Science and went to work for a company in Washington DC that performed network modeling. "It was really lame and slow, so I quit after seven months. In the span of two weeks, I left my job and moved to San Francisco to join a startup. It was so sudden that my friends in DC didn't even know I had left." Blecharczyk joined a well-funded San Francisco startup in the international education space: As soon as I joined, the two lead engineers quit. I guess that should have been a warning, but it ended up being an opportunity to really run things. I took the product from vision, through hiring a team, and out to launch in eight months. We had a $250K launch party; we flew people in from all over the world. It was like something from 1999, but it wasn't sustainable. When the market turned out to be much smaller than the founders thought and revenue started to go sideways, funding dried up.
Blecharczyk quit in January of 2008, just as Chesky and Gebbia began thinking about expanding Airbnb.
"I was afraid that what we were thinking about was going to be too much of a time commitment to get Nathan [Blecharczyk] interested," said Gebbia "so I pitched him a 'lite' version of what we had envisioned. We wanted to try things out at South by Southwest (SXSW), a big music festival in Austin, and we had three weeks until we needed to be ready. I think that felt more like an interesting project than a big commitment for him." Blecharczyk quickly signed on. "I wanted to work with them for two reasons. First, because I knew Joe was a hard worker; he was always working on projects on the weekends and in his spare time just like I had been. Second, I knew they had
real skills. Brian [Chesky] was a non-stop salesman, and Joe [Gebbia] was a great designer. Both of those skillsets were really important for a new web business and complementary to what I could do." Still, Blecharczyk had doubts about the future of the business. "I thought they were overly optimistic and that success would be modest at best."
Blecharczyk built the original site in about three weeks, and it was launched a week before SXSW. People with rooms for rent could post pictures and a description of their space along with personal notes, pricing information and availability. Guests could fill out a profile for themselves, and contact the listing party. "We got 60 spaces listed but only five people actually made a reservation," remembers Chesky, "and I was one of those five." Although traffic volume was minimal, the experience at SXSW allowed the team to start evolving the business. "We had been completely focused on accommodations for conferences up to that point," said Chesky, "but we realized that after each conference ended, we had nothing. No valid listings, no reason for people to come back. 4
This document is authorized for use only in Individual Skills, MIM (TB) by Kartik Ram at Hult International Business School from September 2013 to August 2014.
The site would go dead again, and we had to start from scratch for the next conference." The company also had difficulty finding a spot in the conference ecosystem. "SXSW refused to link to us," said Blecharczyk, "so it was really hard to drive traffic. It turns out they had these things called 'exclusive contracts' with the local hotels, so we were shut out." After SXSW, the team began to shift its focus away from an events-only, occasional use site to a permanent marketplace. "Payment was also really awkward," said Chesky. "I'd built up this nice relationship with the person I rented from, but when it was time to leave, I realized I had no cash, so I had to go find
an ATM. Actually handing over the money made the experience feel very transactional." The team decided Airbnb should handle transaction processing in addition to bookings. Blecharczyk built a system to take payment in advance from visitors and pay hosts after guests had departed. The company charged a service fee on a sliding scale between 6% and 12% for each rental transaction: the bigger the bill, the smaller the percentage fee. Simultaneously, Airbnb eased a customer pain point and created a sustainable business model. "Up until then," said Gebbia, "we didn't have any idea how we were going to make money. We really hadn't thought about it. Even when we implemented payments, it wasn't in order to make money, but to make things more natural for our consumers. The business model just happened to fall out of that."
Airbnb hits turbulence
After SXSW, the team started to show signs of strain. "I still wasn't sold," said Blecharczyk. "Our original ideas on how to drive the supply and demand of the marketplace had failed. The downsides to the model seemed so serious that I lost interest and started spending more time working on other projects." By May, Blecharczyk had decided to move back to Boston where his girlfriend was nearing the end of medical school. "We'd been together since college, but she wasn't going to move out west unless we were engaged. I decided I had to move to Boston to figure out what was happening with our relationship."
Making the team work from opposite coasts was difficult. "I was never sure what they were doing," recalled Blecharczyk, "and they thought I was spending too much of my time on outside consulting projects. That became a real issue. We all needed money to survive, but I wasn't going to pile up credit card debt like they'd been doing, so I kept working on other things." Chesky and Gebbia spent much of their time trying to raise funds. "We'd had a lot of positive feedback from entrepreneurs at SXSW, but when we went in front of investors, it was a disaster," said Chesky. "We literally got laughed out of conference rooms. None of the people we were talking to could ever imagine renting a spare room to someone they didn't know, or going to sleep at some stranger's house," said Gebbia. "I came out to attend a few of
the pitch meetings," remembers Blecharczyk; "Brian and Joe had said things were going well, but people ran from us like we were the plague. Everyone was convinced we were going to get sued. None of the conversations lasted more than 30 minutes."
In late May, Chesky and Gebbia settled on the team's next event, the Democratic National Convention (DNC), which was scheduled for the end of August in Denver, Colorado. "We waited for the hotels to sell out, then we got a bunch of inventory off of craigslist, and we went to the media and said 'we have rooms available'," recalled Gebbia. "It was a perfect match: grassroots housing for a grassroots campaign, Obama supporters hosting Obama supporters." The team started building buzz with the lowest rung of the press world, bloggers, and worked their way up. "Once we'd gotten the Denver bloggers talking about it, we emailed the newspapers, and they started picking it up. Once we'd gotten twenty or twenty five articles written about us in the print press, we went to the national 5
This document is authorized for use only in Individual Skills, MIM (TB) by Kartik Ram at Hult International Business School from September 2013 to August 2014.
However, the team's momentum proved unsustainable. "After Denver," remembers Blecharczyk, "crickets chirped." "We crashed hard," said Gebbia; "We had been all over the press. We were the kings of the DNC, and we knew that from there, it was going to be easy, everything was downhill… It was downhill. Our traffic was very, very downhill."(See Exhibit 3.) With bookings hovering
near zero in the weeks following the DNC, Chesky and Gebbia decided it was time to rekindle their press relationships. "We decided to become cereal entrepreneurs," said Chesky with a smile; "we created Obama-O's and Cap'nMcCains" (see Exhibit 4). The pair produced the graphics, found a box supplier to print and cut 1,000 boxes, glued the boxes together by hand, and filled them with bags of the right sort of generic cereal. When the cereal arrived in press mailrooms, they were an instant hit. "Those guys get hundreds of emails a day, but they don't get anything in the regular mail. These boxes showed up and people passed them around, and we started getting calls for interviews again," said Chesky. Obama-O's sold out quickly, but the founders ended up eating their way through more than a hundred boxes of Cap'nMcCains over the next several months. "They sold about $35,000 worth of cereal, and netted about $10,000 from the whole process," recalled Blecharczyk. The profits and excitement were enough to keep the team going for a few more months.
By the end of November, despite the boost in publicity provided by cereal sales, rentals on the site were still languishing. "November was the abyss," recalled Gebbia. "We had three or four conversations where we almost stopped the whole thing. We'd been working so long and felt like we had so little to show for it, Nathan [Blecharczyk ] was out east and Brian [Chesky] and I were deep in credit card debt…2008 had been the worst year of my life." Another of Gebbia's former roommates, who was one of the first Y Combinator alums and now ran a San Francisco startup called Justin.tv, urged them not to give up and suggested they apply for a spot at YC. "We didn't think about it too much; it was either that, or shut it down," said Chesky. "They called me one night at midnight," recalled Blecharczyk "I was in bed on the east coast, and they said they were going to pull an all-nighter and submit an application for YC. I hung up the phone and went back to sleep."
Space Shares, Incubators, Accelerators… Oh My!
To many in the tech and startup space, Y Combinator was simply the latest entry in a long tradition of incubators and space shares. Business incubators, firms or non-profit organizations that took as their core purpose helping entrepreneurs successfully launch companies, had been around
since at least 1959 when Batavia, NY, launched the Batavia Industrial Center.1 Incubators like Hotbank, CMGI and Idealab!2 rose to prominence during the tech boom of the late 90's when they became "the hot new way to nurture and grow start-ups in the Internet economy."3 These incubators (also called 'accelerators' by some contemporary sources) typically offered "office space, funding and basic services such as recruiting, accounting and legal" and in return took small equity stakes in the companies spawned under their roof. While incubators largely fell out of the public consciousness after the collapse of the internet bubble, many remained in operation across the US. By 2006, 1,400 mostly non-profit incubators were working to boost new businesses in a variety of industries4 (Exhibit 5). While a large number of small and medium sized businesses had received early help from America's network of incubators, the organizations' ability to help nurture large, industry 6
This document is authorized for use only in Individual Skills, MIM (TB) by Kartik Ram at Hult International Business School from September 2013 to August 2014.
shaping businesses was unclear. "Incubators gave startups the wrong things," said Y Combinator cofounder Paul Graham. "Office space is not the hard part. In fact, the best startups don't want it." Y Combinator launched in the spring of 2005 as the first of a new set of firms that sought to define themselves in opposition to traditional incubators and, hopefully, show a more positive impact on the young companies they nurtured. The firm focused primarily on web-enabled companies that could make significant progress from concept to viable business a very short period of time. Unlike traditional incubators, YC provided no offices for their companies. "If you make startups work out of the investors' space, it makes them feel like employees," said Graham. "That's the last thing you want. The most successful startups have a very strong sense of their own identity. Part of
that is having their own place, however crappy. Notice how many of the most successful startups have stories about the first place they worked out of. It becomes part of the foundation myth. You dilute that if you make the startup work out of your space."
In place of space, YC provided advice, networking, a community of founders, and a deadline. "The one sentence description of YC is to apply mass production techniques to venture funding," says Graham. "We discovered that idea by accident. We wanted to do angel investing, but we didn't know how. We decided to solve that problem in typical programmer fashion: fund a whole bunch of startups and see what happens. But funding startups in batches worked well, so we kept doing it that way." YC admitted 8 teams to its first session and over time grew its class size to more than 60 teams in each of its two annual sessions.
The admissions process was highly competitive, with later sessions seeing in excess of 2,000 applications each. Interviews followed the written submissions. Said Jessica Livingston, co-founder of YC, "we take ten minutes to interview each team. After ten minutes, you probably know as much as you're going to know after an hour. We used to take more time, but the results were the same." "We're looking for people who do things," said Graham. "That's usually easy enough to spot." That spirit was exemplified by the YC motto, printed on shirts given to participants on the first day of each session: "Make something people want." Throughout the program, teams had access to regular office hours with Graham and the other YC partners. Office hours covered a variety of topics but tended to focus on finding product market fit. "Our most common advice is 'go talk to users'," said Graham. "We push founders to do whatever it takes to engage with users. It's fine if you have to do a bunch of manual stuff to get your first few users. The first ones you have to drag in, and then things start to flow. The worst thing is when people are afraid to get out there, talk to users, and figure out what they need."
Graham saw advice as standing apart from the rest of the program, "We standardize everything we can. We get everyone incorporated at once (if they need to), invest in them all at once using the same paperwork, and so on. The advice, though, can't be standardized. That always depends on the startup." While YC was clearly focused on the earliest stages of a company's life, Graham also pushed founders to think beyond the tactics that would help their company succeed in its first few months. "We work on two kinds of problems: what to do this week, and how to become the next Google. That's one place I can usually help. I'm a sort of idiot savant at coming up with take over the world plans."
YC largely depended on Graham's personal network to open doors in Silicon Valley. As YC continued its twice yearly sessions, its alumni network also became a source of opportunity for YC participants. "We've made a conscious effort to create a culture of paying it forward," said Graham. "There are hundreds of alumni, many of whom are now very successful, and they're all willing to help out new founders who are in the same position they once were. The alumni network is incredibly valuable. At this point it might be worth doing YC just to become part of it." In addition to its alumni, YC had also developed deep relationships with a number of angel investors and venture 7
This document is authorized for use only in Individual Skills, MIM (TB) by Kartik Ram at Hult International Business School from September 2013 to August 2014.
capitalists across the bay area and the nation. "I know what investors are looking for," said Graham, "so I can usually come up with a description of a startup that's both true and yet makes them sound exciting." On the demo days, in the last 2 weeks of the session, YC startups presented their products to more than three hundred investors. "I tell everyone they'll probably never again have a chance to present to such a high concentration of good investors," said Graham. Over the course of each 12 week session, the teams gathered for weekly dinners where they'd see how other teams were progressing and discuss problems and opportunities they were all facing. "The dinners make founders finish things," said Graham. "Whatever people are working on, they want to finish it so they can show the others. Competition makes them all work faster." All of this happened under a set of very clear deadlines. "Having a time limit on everything is key," said Livingston; "It makes founders very focused."
Halfway through the cycle, there was Preview Day, when founders gave early previews of their products to investors who tended to put small amounts of money to work in very early stage companies, and the program culminated in Demo Day. Both events imposed tight deadlines on entrepreneurs. "You know going into the process that Demo Day happens whether you like it or not," said one founder; "You've got to be ready; no excuses."
One place where YC mirrored traditional incubators was in its offer of cash. The firm provided $11,000 for each company, plus $3,000 for each founder on the team, in exchange for an amount of equity that ranged from 2% to 10% of the venture's ordinary common stock, but was typically about 6%-7%. Says Graham:
That valuation would be terrible if all we were giving people was money. But giving people money is the least of what we do. The question to ask about any deal is "are you net ahead?" If we take 7% of a company, we have to improve their outcome by 7.5% for them to be net ahead, and I know for sure we do that. We could probably take 30% and they'd still be net ahead.
For Graham, the obligation to provide capital was crucial. "Having money at risk makes us more honest with ourselves when we're interviewing founders." The equity YC received for its investment was also the venture's primary path to earnings. Financially, YC was structured similarly to a small venture capital firm, with its limited partners drawn from some of the most recognizable names in the Valley's traditional venture capital world, including a $2M investment by Sequoia Capital led by Greg McAdoo
YC's early returns indicated its model appeared to deliver unusual results. While only about 20% of businesses were still in operation two years after their founding, YC had done better (Exhibit 6). By 2007, half of the 8 startups that participated in the first YC batch three had been acquired, and one was operating and seemed to have solid momentum. By 2009, their
publically launched portfolio included Reddit, Loopt, Scribd, Justin.TV, OMGPOP, Xobni, Disqus, Heroku, Dropbox, Posterous, Backtype, Clustrix and ZumoDrive, and several startups had already been acquired: Reddit (by Condé Nast), Omnisio (by YouTube), Zenter (by Google), ClickPass (by Synthasite) Auctomatic (by Communicate), among others.5 Alumni tended to be very positive about their experience, and there were many YC boosters throughout the startup ecosystem. On the whole, YC appeared to make a material difference in the success of its entrepreneurs.
a In March 2009, Y Combinator received a $2M investment from Sequoia Capital (Greg McAdoo was the lead partner) and
angel investors Ron Conway (investments have included Google and Paypal), Paul Buchheit (co-founded FriendFeed, acquired by Facebook in Aug 2009), and Aydin Senkut (former Senior Manager at Google).
This document is authorized for use only in Individual Skills, MIM (TB) by Kartik Ram at Hult International Business School from September 2013 to August 2014.
Competition: New accelerators step on the gas
YC's early success inspired competition from a range of new accelerators including DreamIt Ventures, Founder Institute, and others that built on YC's model. While similar to YC in their focus on mentorship, each also sought to differentiate itself along dimensions important to the entrepreneurs they recruited.
One of the most prominent of YC's competitors was Boulder, Colorado based TechStars, which launched with its first class in January of 2007 and operated in New York, Boston, Boulder, and Seattle. TechStars differentiated
itself through a tailored mentoring approach that matched each business with entrepreneurs from related specialties. "If you talk to any entrepreneur," said Katie Rae, head of TechStars Boston, "and they're being honest, they'll tell you they never would have found any success had it not been for a short list of people who provided important help and insight along the way. We try to replicate that." Said TechStars founder David Cohen: We're not guru driven. We connect each of our founders with two or three individuals out of the dozens of business people with whom we work in any given geography. These people make a commitment to advising and working with a given team and generally continue advising even after the official TechStars session has ended.
We tailor our mentor selection to each opportunity so that every startup's experience is unique. While YC focused its efforts in Silicon Valley in order to expose its founders to the unique mix of entrepreneurs and funds present there, TechStars built on an open-source model. "We want our model to be replicated," said Cohen. "The more organizations there are out there like us, the more successful new companies there will be, and that can only be a good thing." The firm worked with others who wanted to start accelerators in new geographies, and had sponsored the Techstars Network, which helped grow incubators across the US and internationally. Like YC, TechStars' early results were impressive (see Exhibit 7). Said Cohen: We've had a significant number of our companies go on to acquisitions, and a large chunk of the rest continue to operate independently.
Some people are critical of models like this and point to the fact that there haven't been many big wins. But, you have to keep in mind that you're working with first or second time entrepreneurs who don't have a lot of experience. For these folks, even smaller sales are extremely meaningful from a wealth creation standpoint, and more importantly, they give our entrepreneurs real opportunities to go out and do it again. The next time around they're less likely to be satisfied with a small exit. Tenure with funds like YC and TechStars had also begun to serve as a stamp of approval in the tech world. YC Demo Days had become some of the most anticipated and talked about events in the Bay Area, and were heavily attended by top tier angels and venture capitalists. Investors saw YC as a great way for entrepreneurs who are new to the Bay Area to quickly build a meaningful network.
Even after filling out the application (see Exhibit 8), the Airbnb team had been hesitant. "We thought YC was for companies in the concept stage, and since we'd launched, we weren't sure there'd be a lot of value. Plus, we'd applied late, so it wasn't clear that our application would even get read," said Chesky. Recalled Graham, "We didn't love the idea of renting spare rooms to strangers, it seemed odd, but as soon as we saw the cereal boxes, we knew we were going to take them." While
This document is authorized for use only in Individual Skills, MIM (TB) by Kartik Ram at Hult International Business School from September 2013 to August 2014.
the team had hoped that their significant pre-work would boost their valuation and shrink YC's required equity, Graham offered the standard 6% of the common stock in exchange for $20,000 and participation in the upcoming term. "Ultimately, we had to be fine with that because there was no other alternative," said Chesky.
While the team didn't receive an improved valuation, their existing work proved to be important for the company. "The more you've done when you go there, the more valuable the program becomes," said Chesky. While other teams were working on early stage concepts, Airbnb was able to leverage the YC partners' expertise across a revenue generating business. "Paul [Graham] is the world's best product guy," said Chesky, "and we got to take advantage of that. While others didn't have enough material to be in there very often, we went to office hours every week." "They were a classic case of 'go talk to customers,'" recalled Graham. "Their main customer base was in New York city, so I told them to get on a plane and see why people were using the service." "Those interactions were really key," said Gebbia. "We'd go to the city, talk to people who had listings, take professional pictures of their spaces, and in many cases write their listings for them. After making several trips, we had a really solid offering of good looking spaces in NYC. It got us to critical mass; we were able to set a lot of community standards, and we used the listing base we built in those weeks as a core off which to grow."
The always-ticking 12 week clock proved key for Airbnb. "It was the most important three months in the company's history," said Chesky. "We decided that we'd put everything into those weeks, no family, no fiancé, no other distractions. It was the hardest we'd worked up to that point. We had a weekly revenue goal of $1,000, ramen profitability,b and we all had the graph stuck to our bathroom mirrors, we'd do absolutely anything we could to try to hit that number each week." The team's exposure to YC's financing relationships began early, and this time there was no laughter. Recalled Gebbia: "we had such an advanced product, relative to the rest of the class, that we were on Graham's shortlist whenever someone interesting came to the dinners." The team began speaking with Sequoia just after the session's halfway point. The Sequoia team, lead by Greg McAdoo, had been looking at investments in the vacation rentals space for more than two years when they began conversations with Airbnb. Recalled Gebbia: Sequoia was really impressive because they knew the space better than we did in a lot of ways. We had no idea that vacation rentals were an $18B market. While we had believed this was a big opportunity, McAdoo helped us start to put some numbers around it. What we were going after was even bigger than vacation rentals, because we were enabling people to list excess space in their existing homes, which meant we were bringing a lot more units online. Sequoia helped us see some of that.
Discussions with Sequoia had culminated in the seed round term sheet that now rested on the kitchen table. The company had seen real progress in the last three months, and Sequoia's offer of
b"Ramen profitability" is a YC term representing the least possible amount of revenue a company can make and still be
sustainable. $1,000/week is about the amount of money entrepreneurs would require to pay their rent and utilities and eat nothing but ramen. With this level of revenue, entrepreneurs can keep evolving their businesses for as long as it takes to achieve success.
10
This document is authorized for use only in Individual Skills, MIM (TB) by Kartik Ram at Hult International Business School from September 2013 to August 2014.
Airbnb
812-046
investment was very clear evidence of that. c Yet the decision of whether or not to accept the offer was not a simple one. "We thought we could get a lot more money, and at a higher valuation, from other investors," said Chesky. The Sequoia-led group had offered an investment of just over $610K for 20% of the company. "We had yet to talk to other investors, but given our revenue and user growth and the buzz about us in our YC class, we knew that we'd get a better valuation through a competitive process." Taking money from a top-tier firm also meant a change in the team's commitment to the company. "We'd all been thinking that we'd be able to slow down a bit after YC, but we knew that if we took money from Sequoia, we'd have to find a way to push the gas pedal even further down. This meant complete commitment for years, and a real push to take Airbnb from a startup to a billion dollar company, not stop somewhere in between."
At the same time, the team felt partnering with Sequoia offered a slew of non-monetary benefits. Said Chesky: "We'd always been an outsider, kind of an illegitimate stepchild in the startup community. We thought taking money from Sequoia could really change that. People would think we could be the next YouTube, the next Google. Having the Sequoia brand would be a stamp of recognition that we were a world class company." The founders also felt
there was solid cultural and skill set alignment between themselves and Sequoia's lead partner in the deal. "We really clicked well with Greg [McAdoo], he knew the space, and we thought he'd be a really valuable board member." "When we joined YC," recalled Chesky, "we said that at the end of the three months, we'd have a discussion about whether or not we were going to walk away. We never even had to think about having that conversation. Sitting there that night, we knew, one way or the other, that Airbnb was going make it." The team still had a decision to make, though, and time was tight. In less than 12 hours, they'd be on stage at Demo Day, and they'd told McAdoo he'd have an answer before the lights went up.
c Sequoia led the seed sound of $610,000 represented by Greg McAdoo with Keith Rabois, Kevin Hartz, and Jawed Karim all of
Youniversity Ventures participating. Each had a track record as a successful entrepreneurs and then investor in Silicon Valley.
11
This document is authorized for use only in Individual Skills, MIM (TB) by Kartik Ram at Hult International Business School from September 2013 to August 2014.
812-046
Airbnb
Exhibit 1
CritBuns development and commercial product
Source: Company.
12
This document is authorized for use only in Individual Skills, MIM (TB) by Kartik Ram at Hult International Business School from September 2013 to
August 2014.
Airbnb
Exhibit 2
812-046
Airbnb's design conference website
Source: Company.
13
This document is authorized for use only in Individual Skills, MIM (TB) by Kartik Ram at Hult International Business School from September 2013 to August 2014.
Source: Company.
Launch
Exhibit 3
Airbnb daily unique visitors, Initial launch to start of YC
SXSW
DNC
812-046
-14-
This document is authorized for use only in Individual Skills, MIM (TB) by Kartik Ram at Hult International Business School from September 2013 to
August 2014.
Airbnb
Exhibit 4
812-046
Obama O's and Cap'n McCain's publicity materials
Source: Company.
15
This document is authorized for use only in Individual Skills, MIM (TB) by Kartik Ram at Hult International Business School from September 2013 to August 2014.
812-046
Airbnb
Exhibit 5
Breakout of incubator industry focus
Source: Adapted by authors. http://www.nbia.org/resource_library/faq/index.php#3, accessed September 15, 2011.
16
This document is authorized for use only in Individual Skills, MIM (TB) by Kartik Ram at Hult International Business School from September 2013 to August 2014.
Airbnb
812-046
Exhibit 6
YC teams by status in December 2009
82 Active (24 having received further public
investment rounds)
Overview of YC Companies
Stealth – 9
Acquired – 14
Unknown – 5
Other – 2
33 Failed (25 closed after launching, 7 failed to
launch)
14 Acquired (2 of which are suspected to be low
value
Related Topics