Addressing International Legal and Ethical Issues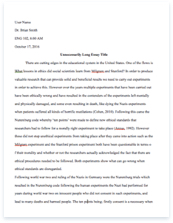 The whole doc is available only for registered users
A limited time offer! Get a custom sample essay written according to your requirements urgent 3h delivery guaranteed
Order Now
What are the issues involved in resolving legal disputes in international transactions? One of the issues that are involved in resolving legal disputes in international transactions would be lack of knowledge of the other countries laws, and government interference when it comes to the ruling of the courts. A business would also have to obtain knowledge about a country where they wish to conduct business. What are some practical considerations of taking legal action against a foreign business partner based in another country? When a business is thinking about taking some legal actions against a partner business in a foreign country they need to take some things into consideration before doing so. Some of these considerations would be different laws, understanding of their laws, also how much interference there could be from both governments.
Another consideration that a business must think about is how other countries may view their legal actions. What factors could work against CadMex's decision to grant sublicensing agreements? Although there is an advantage by expediting monetary gain potential when sublicensing, there are also risks to consider. CadMex has to take in consideration the ramifications of loss of control over the licensed technology. That is why it is important to have provisions in place prior to signing sublicensing agreements so that the interested parties are protected. When the local customs and laws conflict with the customs and laws of an organization operating abroad, which should prevail? Explain why. During a conflict over customs or laws when operating abroad I think that neither shall prevail.
The reason that I say this is because when doing business each country needs to understand the others customs and laws when it comes to doing business in that country. For example, The U.S cannot expect an organization in china to allow same-sex partners to be included in life insurance policies just because the U.S allows it. If each country does not understand the local laws then they should not set up a business in that country. How would you compare the issues in this simulation to the domestic legal issues discussed in your Week One readings?
How should companies resolve domestic and international issues differently? When dealing with both domestic and international issues a business should approach them different. The reason that they need to approach them different is because of the difference of laws in each country. Every country has its own set of laws when it comes to doing business. Each country must abide by those laws when dealing with issues.
Related Topics