Accounting Assignment: Clubs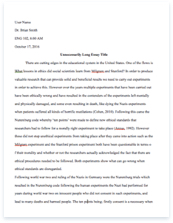 The whole doc is available only for registered users
A limited time offer! Get a custom sample essay written according to your requirements urgent 3h delivery guaranteed
Order Now
1. A major part of the club's income is Membership fees. This is a fee paid by members. It is paid annually at R120 for juniors and R450 for adults. The Membership fees is a fixed amount so that along with additional income it covers the clubs expenses. There are usually Membership fees outstanding as well as people who pay in advance. Entrance fees is also a part of the clubs income. This is paid by new members who join the club. This fee is only paid once and stands at R200 for juniors and R400 for adults. The club also has a tuck-shop that sells refreshments as well as a coffee bar. The club also has a shop that sells jerseys and socks. The club also gets money if they win a tournament.
2. As the club enters tournaments it has to pay Affiliation fees. The club has to pay these fees to compete against other teams in the area. This fee is paid to the organising body. The club also has to pay Honorarium. This is paid to people who have delivered a service to the club. The club also spends money on refreshments.
Soccer equipment.
Water and electricity.
Medical equipment such as first aid kits.
Travelling expenses when the team plays somewhere.
Maintenance of the building.
Ledger Accounts :
* Membership fees / Subscriptions account.
* Entrance fees account.
* Membership fees written off.
* Income & Expenditure account.
* Refreshments, Jerseys, Tracksuits, T-shirts, Socks account.
* Honorarium account
* As discussed at AGM, based on the constitution, members have decided that membership fees is to paid at the beginning of each year in January. If any member fails to pay fees within a six month period, membership will be terminated. Warnings in the form of statements will be sent to members with outstanding fees.
Related Topics