About How Domino's Pizza Franchise Implements Campaigns Promoting Healthy Lifestyle Options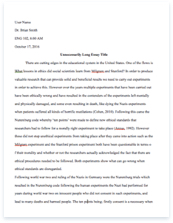 The whole doc is available only for registered users
A limited time offer! Get a custom sample essay written according to your requirements urgent 3h delivery guaranteed
Order Now
Almost every town across America has at least one pizza franchise due to pizza being an easily accessible and affordable option for families and young adults. Due to the popularity of pizza for all generations, some cities have multiple pizza franchise options. To remain competitive in this lucrative business that generates an estimated 44 billion dollars year, a pizza franchise must always be investigating methods that will increase customer interest and revenue. Domino's faces the same challenges that other fast-food retailers face: heavy competition within the market, creating a product that offers value to all consumers, and ensuring advertising revenue is spent appropriately to ensure the message is communicated to the entire population at the lowest cost possible.
Two of Domino's biggest competitors are Papa John's and Pizza Hut. Therefore, Domino's must analyze its menu to determine what it can do differently to stand out from the competitors. Dominos' strategy has always focused on low customer pricing, improved cuisine quality, and a modernized store façade. The corporation recognizes that these attributes attract a younger clientele, who are most likely to order pizza more frequently than older adults. Another strategy that Domino's implemented to gain a competitive advantage is online ordering, which allows the customer to even track the order. Domino's understands that the majority of Americans spend a tremendous amount of time on their smartphones; therefore, they capitalized on this concept by creating applications that allow individuals to order their favorite pizza online through their social media accounts, such as Twitter, Facebook, and even the Apple Watch. These amenities have ensured that Domino's has been successful in the past. However, as more pizza retailers enter the market and create new products, Domino's must expand from its traditional line of pizzas and offer new products that would offer value to non-pizza consumers.
Domino's not only faces the challenge of differentiating its products from competitors but also creating new products that will interest Americans who are actively pursuing a healthy lifestyle. Healthy individuals chose not to purchase products from Domino's due to the food being nutritionally dense and high in fats and carbohydrates. Due to Domino's not supplying healthier alternatives, these consumers do not receive any value from purchasing a Domino's product. For this reason, Domino's needs to generate a healthier lifestyle line of products. When introducing a new product into an existing market, Domino's should use the principles of the 4As: affordability, accessibility, acceptability, and awareness. Healthier food options are generally more expensive than low-quality food items. However, Domino's must develop a product that is affordable to its clientele. To promote a healthy lifestyle concept, Domino's should consider utilizing cauliflower crust instead of the traditional pizza dough. Domino's could offer coupons to generate interest in the new product since it would be slightly more expensive.
This would alleviate the consumer's fear of buying the product and not liking it. The next step is ensuring the product is accessible. These products should be generated within the same time frame as baking a pizza allowing consumers to pick them up on their way home from work. To implement the acceptability factor, Domino's should offer free samples to all customers and implement changes based on feedback. This ensures that Domino's new product will meet the demands of consumers. The last factor, awareness, is an important aspect of creating a new product. Domino's should implement new campaigns promoting its healthy lifestyle options. They could hand out fliers and coupons to current customers and even add them to parked cars at local shopping centers. By implementing the aspects concerning the 4As, Domino's should be able to effectively introduce a new menu line that garners interest from current and new costumers.
One last challenge that Domino's faces is how to effectively and efficiently utilize advertising campaigns to increase brand awareness. Domino's has developed numerous advertising campaigns featuring celebrity endorsements to increase brand awareness. The corporation even created an "AnyWare" campaign that emphasizes Domino's commitment to making ordering pizza convenient and hassle-free. Consequently, the organization developed a "delivery expert" campaign that allows consumers to recognize the Domino's delivery car instantly due to the special features while delivering fresh from the oven pizza. Since advertising is quite a significant factor in the general net income, Domino's must develop marketing campaigns that are creative but cost-efficient.
It is currently estimated that Dominos' spends approximately four percent of its total income each month on marketing fees. Therefore, Domino's corporate advertising team must generate a campaign that promotes the concepts with an all-inclusive strategy that channels the advertisements throughout all available media outlets. The first step to generating an effective marketing campaign is to recognize the target market. Domino's primary target market is young adults and working families. These individuals frequently choose to order pizza out of convenience. Therefore, creating a marketing plan tailored to them will increase Domino's brand awareness.
The next step is to generate the message that Domino's wants to portray while staying within the advertising budget. Domino's must develop catchy advertisements that not only gain the attention of consumers but also are memorable. This can frequently become quite expensive as Domino's 100 million yearly budget indicates; therefore, the team must be cognizant of the budget while creating the most impact for their dollar. Once the campaign message and budget are established, then Domino's will create a new advertisement. To introduce a new healthy lifestyle option, Domino's should consider partnering with famous trainers, such as Bob Harper and Jillian Michaels. Everyone correlates these two trainers with The Biggest Loser, which promotes healthy eating habits. The costs associated with these two endorsements might appear to be significant; however, their name alone will generate sales because America has grown to trust their health advice and reputation.
Once the advertisement is complete, Domino's should utilize test markets to determine how individuals will react to the new campaign and product before introducing it into the marketplace. After the results are all satisfactory, it is time for Domino's to introduce the new healthy marketing campaign to the public through all promotional avenues, such as social media, television, radio, and billboards. This vast array of media outlets will ensure that everyone is aware of Domino's new product line regardless of your geographical location and personal habits. By limiting the Domino's logo to a delivery car, numerous individuals might not notice the new products. Therefore, the company would miss out on sales due to limited consumer awareness. Domino's has already established itself as a strong contender in the pizza delivery franchise system. However, as more vendors enter the market and introduce new products, Domino's must be willing to implement changes to its menu line and advertising campaigns.
Related Topics