About Harm of Psychoactive Substances Like Alcohol, Cannabis, Cocaine and Other Illegal Drugs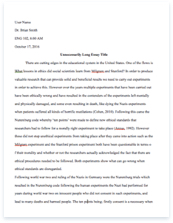 The whole doc is available only for registered users
A limited time offer! Get a custom sample essay written according to your requirements urgent 3h delivery guaranteed
Order Now
The world health organization defines substance abuse as any harmful ways of using materials (natural or man-made) which are classified as psychoactive in nature. These substances may include alcohol, cannabis, cocaine and other illegal drugs. Although the use of psychoactive drugs has become a complicated social-economic issue over the past decades, a lot more people abuse it for various reasons. The psychological toll can be realized from influx of treatment seeking individuals in hospitals across the world. Also, drug dependency is a menace with a direct or indirect relationship to crimes. Several studies have been conducted to find out the neurological bases and relationships which may lead to appropriate clinical or pharmacological interventions.
Addiction is a consequential effect of over reliance on psychoactive substances with a prevalence contribution to world mental illness of about 20% (Whiteford et al., 2013). Psycho-genetic factors may play a role in the addiction as well. In recent times however, the application of functional neuroimaging methods has offered researchers a non-invasive way of probing the brain for different mental and psychological diseases, using these knowledge investigators can establish neural underpinnings of the addiction as the reasons for relapses and also assist in thorough prob into differences in user addiction of the various substances among other complications. In the past years, many studies particularly focuses on the psychological effect of substances that produces stimulating sensation on the brain (Nora D. Volkow, Fowler, & Wang, 2004; Nora D. Volkow, Fowler, Wang, & Goldstein, 2002), repeated usage of these psychoactive drugs may cause the brain becoming adapted to the sensation thereby resulting in addiction (Nora D. Volkow, Wang, Fowler, Tomasi, & Telang, 2011) . Another interesting question has to do with the reason some subjects in the patient population exhibit smooth treatment response while others do not across the various drug usage? are there consistent cues causing this heterogeneity? What are the reliable brain networks that controls these neuropsychological behaviors? It is still unclear even with the number of studies done over the years.
Functional magnetic resonance imaging (fMRI) studies have increased in this direction representing varied questions and reports in the attempt to understand neural bases for substance abuse. Drugs can be viewed as unnatural reinforcers of the brain, in such a way that differences can be drawn between how affected region such as the limbic areas responds when assessed with fMRI. Studies show reduced activation in drug dependent individuals during drug stimuli presentation (Martin-Soelch et al., 2001) as opposed to non-drug dependents. The effects of these illicit substances transform brain responses in varied ways, furthermore, illicit substances may have different effect in the neural circuitry of the user and varied behavioral responses. More importantly, studies reveal dysfunctions in addicted individuals in contrast to healthy subjects through the reward or motivation processes. Despite the numerous studies conducted, there are inconsistencies in reports regarding which systems are affected and how these areas are represented. These studies often either show lower or higher activation across the various substances abused. Another concern is lower responsivity to dopaminergic exposure resulting in reduced reaction along the reward pathways have been reported to be due to other processes other than drug use as well as continual usage (Blum et al., 2000). The question would then be whether there is exist across the various substance abuse studies a common location or brain network systems that motivates this addictive behavior and the relapses observed.
Moreover, although the ventral striatum and areas in the prefrontal cortex have been consistently reported to be affected during these reward/motivational processes (Balodis & Potenza, 2015; Hommer, Bjork, & Gilman, 2011), the reported low or high activations makes it rather challenging for researchers to come to a consensus. In this meta-analysis, we sought to bring together most common illicit substances according to [ref]used across the world and show by way of reported whole brain fMRI activation coordinates the differences and overlaps. We also aim to investigate whether the contrasts and similarities reported in the various studies are due to the experimental paradigm or solely as a result of the drugs abused.
Firstly, we briefly describe the fundamental bases for addiction in alcohol, cocaine and cannabis, and nicotine (cigarette or tobacco) as these four substances are mostly abuse. Then we present the methods for the meta-analysis and their results across the identified studies.
Cocaine: Cocaine is an illicit drug which is often injected or consumed by many people as recreational substance, the effect of cocaine addiction since its formative years cannot be overemphasized (Calatayud & González, 2003; Goldstein, DesLauriers, & Burda, 2009). Recent report by the national institute on drug abuse [(America, 2018)] reechoed how cocaine affects the brain. As a psychoactive drug it is known to raise the level of dopamine in the brain particularly in response to reward cues particularly in the striatum (N. D. Volkow et al., 1999) . Cocaine addiction is generally associated with the dopamine receptor of the addicted brain of the user as a result of continual use makes the individual adamant to change at the expense of his/her health and social status (Koob & Volkow, 2010). As far craving is concern the continual use of cocaine leading to intoxication generally affects the mesocortico-limbic area which typically associated with reinforcement learning, thus controlling attention to reward and motivation processes(Anderson & Pierce, 2005; Ernst, Ph, London, & Ph, 1999; Garavan et al., 2000; Pessoa & Ungerleider, 2004).
Cannabis: Ahead of alcohol and tobacco, cannabis is the most widely used substance in the united states from America for instance (Carliner, Brown, Sarvet, & Hasin, 2017). Cannabis addiction is particularly controlled by delta9-tetrahydracannabinol (THC) although other strains like cannabidiol also plays a role.
Related Topics