About Downtown That is a Neighborhood in the City of Los Angeles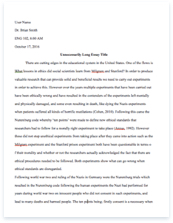 The whole doc is available only for registered users
A limited time offer! Get a custom sample essay written according to your requirements urgent 3h delivery guaranteed
Order Now
Downtown is a neighborhood in the city of Los Angeles in the central LA region of Los Angeles County. It contains Bunker Hill, Civic Center, fashion district, industrial district, jewelry district, Little Tokyo, Old Bank District and skid row. In the last 10 years, downtown has been facing a construction boom. The city skyline has been redefining, with apartment buildings and mid-rise condos filling up bare patches of what the city has left. The rate in which people and thus businesses are moving in can be compared to the golden times the city had in the 1920s-50s. During this period, downtown was the center of all things shopping, business and entertainment within Los Angeles, embodying government buildings, the Grand Central Market and the Los Angeles Theatre. Today, downtown is amid a rapid revamp where the nadir of its history is being introduced to record-breaking investments, like the Wilshire Grand Tower which has 73 stories of stores, hotel rooms and offices, making it the tallest building in the West.
Demographics
This neighborhood is one of the most racially diverse in the county, home to a significant proportion of white, Black, Hispanic and Asian populations. Despite this diversity, Downtown L.A.'s ethnic makeup has radically evolved over the past five years. Since the 2010 survey period, there has been a 36% increase in the white population and a corresponding 17% and 18% decrease in the Black and Hispanic populations, respectively. Changing development warrants a change in demographics and impact on incomes. The median household income was $22,338 – less than half of the county average, but by the 2015 reporting period, median incomes rose to $38,182 – a 70% increase. Troublingly, the increase in median income has not been evenly distributed and can still be reflected within areas like Skid Row.
Market Trends and Sales Prices
Given the widening gap in Downtown L.A.'s income inequality, there is also concern about rising rents for longtime Downtown L.A. residents. The median rent has increased from just $784 in the 2010 reporting period to $1,172 in the 2015 period – representing a change of almost 50% in 5 years. Currently, there is a descending trend in median sales prices. Downtown's median sales price for homes between May through August of this year was $667,500, with an average price per square foot at $693, a 5% increase compared to the same period last year. Median rent per month has experienced a 33% rise.
Future Developments
Dozens of projects are currently underway for downtown LA. The Olympia is a multi-tower project that will reshape the skyline of downtown, consisting of three new skyscrapers of housing units, restaurant space, hotel rooms, and commercial space. The Shenzhen Hazens towers was originally proposed as a trio of towers, similar to the Olympia, but now has reformed to include a 49-story residential high-rise and 29-story W Hotel with dedicated space for shops, bars and restaurants. Set to be complete in 2019 is the Oceanwide Plaza, a complex inclusive of 504 condos, retail space and the Park Hyatt hotel. If completed today, the Olympic and Hill project, a 700 apartment building with fifteen thousand square feet of ground commercial space, would be among the tallest skyscrapers in Los Angeles. Some locals are concerned that wealthy international buyers will purchase pricey condos as investments, leaving them seldom occupied.
The city also has development plans beyond apartment condos, commercial space and hotels. It is likely the Los Angeles Convention Center may be redesigned by HMC Architects in time for it to serve as a venue for the 2028 Olympics, expanding the center by 350,000 square feet and add a 40-story tower in the neighboring JW Marriott Hotel. The Los Angeles Streetcar will have 23 stops along its 3.8-mile loop through downtown. And The Boring Company, owned by Elon musk has announced plans to build a 3-mile tunnel that could transport 8-16 people on "electric skates" travelling anywhere between 120-150 miles per hour from downtown Los Angeles to Dodgers Stadium in just four minutes.
Related Topics