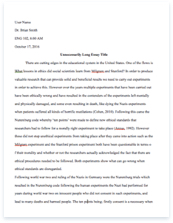 The whole doc is available only for registered users
A limited time offer! Get a custom sample essay written according to your requirements urgent 3h delivery guaranteed
Order Now
AWARDS & ACHIEVEMENTS
Kalam is the proud recipient of Padma Bhushan, Padma Vibhushan and Bharat Ratna awards from the Government of India. He received the same in the years 1981, 1990 and 1997, respectively. In 1997, he was honored by the Government of India with the Indira Gandhi Award for National Integration. Later, the next year, he was awarded the Veer Savarkar Award by the Government of India. The Alwars Research Centre, Chennai bestowed Kalam with the Ramanujan Award in the year 2000. Kalam was honored with the King Charles II Medal by the Royal Society, U.K in 2007. The California Institute of Technology, U.S.A presented Kalam with the International von Kármán Wings Award in the year 2009. Same year, he won the Hoover Medal by ASME Foundation, USA. The IEEE honored Kalam with IEEE Honorary Membership in 2011. Kalam is the proud recipient of honorary doctorates from 40 universities. In addition to this, Kalam's 79th birthday was recognised as World Students' Day by United Nations. He was nominated for the MTV Youth Icon of the Year award in 2003 and in 2006.
Dr. A. P. J. Abdul Kalam
Little did Jainulabdeen and Ashiamma know that their son would grow up to be the first citizen of India. An Indian scientist and administrator, Kalam served as the 11th President of India from 2002 until 2007. One amongst the most respected people of the country, Kalam has contributed immensely both as a scientist and as a president. His contribution at the Indian Space Research Organization (ISRO) has been immense. He was responsible for numerous projects such as Project Devil and Project Valiant and launch of the Rohini-1, besides developing missiles under the missions Agni and Prithvi. For the same, he has been popularly tagged as the "Missile Man of India". Kalam has been honored with great laurels and awards for his work by both the Government of India and other countries. Currently, Kalam serves as a visiting professor in various esteemed institutes and universities of India. Childhood & Early Life
A.P.J. Abdul Kalam was born to Jainulabdeen and Ashiamma on October 15, 1931. He came from a family whose financial conditions weren't sound enough. As a means to support his family's meagre income, Kalam took up odd jobs in his childhood but never gave up on his education. He graduated from Saint Joseph's College, Tiruchirappalli in 1954 but not satisfied with his degree, he left for Madras later next year to study aerospace engineering. He enrolled at the Madras Institute of Technology (MIT).
Career
After graduating from MIT, Kalam took up the position of chief scientist at the Aeronautical Development Establishment of Defense Research and Development Organization (DRDO). However, the profile didn't appeal Kalam much who shifted to the Indian Space Research Organization (ISRO) where he was the project director of India's first indigenous Satellite Launch Vehicle. EDIT His years at the ISRO were the most crucial ones, as they left a lasting impact on him. Kalam lead many projects and turned out to be successful each time. EDIT In the 1970s, Kalam directed two projects, namely, Project Devil and Project Valiant, which sought to develop ballistic missiles from the technology of the successful SLV programme. EDIT A milestone was achieved when locally built Rohini-1 was launched into space, using the SLV rocket. Upon watching the raving success of Kalam, the government agreed for initiation of an advanced missile program under his directorship.
He played a pivotal role in developing missiles under the missions Agni and Prithvi. EDIT Kalam was the Chief Executive of the Integrated Guided Missile Development Program (I.G.M.D.P) which researched in simultaneous development of a quiver of missiles instead of taking planned missiles one by one. EDIT From 1992 until 1999, Kalam was appointed as the Chief Scientific Adviser to the Prime Minister and the Secretary of Defence Research and Development Organisation. It was during this time that Kalam served as the Chief Project Coordinator for Pokhran II nuclear tests, after which he was fondly called the "Missile Man of India". EDIT Kalam succeeded K. R. Narayan to serve as the 11th President of India from 2002 until 2007. It was a highly one-sided contest. With his appointment, Kalam became the first scientist and first ever bachelor to occupy the Rastrapati Bhawan. EDIT During his tenure as a President, Kalam was both appreciated and criticised. The latter was mostly due to his inaction in deciding the fate of 20 mercy petitioners.
In addition to all the profiles that Kalam holds, he has authored numerous influential and inspirational books. Amongst all his books, "India 2020" was the widely read and appreciated one. It forecasted an action plan which advocated India turning into a knowledge superpower and as one of the developed nations of the world by the year 2020. His other books include, "Ignited Minds", "Mission India", "Inspiring Thoughts" and "The Luminous Sparks". EDIT In 2011, he launched his mission for the youth of the nation called the "What Can I Give Movement" with the main aim to defeat corruption in India. EDIT Currently, Kalam serves as the visiting professor in various esteemed institutes and universities of India, such as Indian Institute of Management Ahmedabad and Indore, Chancellor of Indian Institute of Space Science and Technology Thiruvananthapuram, Aerospace Engineering at Anna University (Chennai), JSS University (Mysore).
A chemical engineer is involved in the design, development, construction and operation of industrial processes for the production of a diverse range of products, as well as in commodity and specialty chemicals. Relevant industries include oil and gas, pharmaceuticals, energy, water treatment, food and drink, plastics and toiletries. Modern chemical engineering is also concerned with pioneering valuable new materials and techniques, such as nanotechnology, fuel cells and biomedical engineering. The role may focus on one or more of the following: researching new products from trial through to commercialisation; managing scale-up processes from plant to full industrial-scale manufacturing; improving product lines; modifying the processing plant that produces the products; and designing and commissioning new plants. Typical work activities
Typical activities are extremely diverse, depending on the role and the sector in which you work, but may include: working closely with process chemists and control engineers to ensure the process plant is set up to provide maximum output levels and efficient running of the production facility; designing plant and equipment configuration so that they can be readily adapted to suit the product range and the process technologies involved, taking environmental and economic aspects into account; instituting scale-up and scale-down processes including appropriate changes to equipment design and configuration; assessing options for plant expansion or reconfiguration by developing and testing process simulation models; designing, installing and commissioning new production plants, including monitoring developments and troubleshooting; optimising production by analysing processes and compiling de-bottleneck studies; applying new technologies; ensuring that potential safety issues related to the project operator, the environment, the process and the product are considered at all stages.
Examples of work activities in specific sectors include: undertaking small and intermediate-scale manufacturing and packaging activities in pharmaceutical product development for clinical trial purposes; developing new methods of safe nuclear energy production, including projects such as conceptual design, simulation and construction of test rigs, and detailed design and operations support.
Chemical Engineer Education Requirements
Essential Information
Chemical engineers use their knowledge of chemistry and math to create manufacturing processes, equipment and products. Some of their job duties include performing research, ensuring safety procedures get followed, doing performance tests and estimating costs. They need at least a bachelor's degree in chemical engineering, although those who want to pursue advanced roles in management, academia or research may earn a graduate degree. Like other types of engineers, chemical engineers need state licensure to provide engineering services to the public.
Related Topics