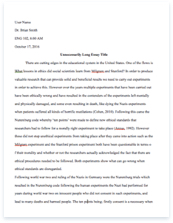 The whole doc is available only for registered users
Pages: 4
Word count: 909
Category: Life
A limited time offer! Get a custom sample essay written according to your requirements urgent 3h delivery guaranteed
Order Now
When one read the word, "Monastic" the first thing that comes to mind is the word Monk. The American Heritage Dictionary defines Monastic as – adj. 1. Of, relating to, or characteristic of a monastery. Used often of monks and nuns. 2. Resembling life in a monastery in style, structure, or manner, especially: a. Secluded and contemplative. b. Strictly disciplined or regimented. c. Self-abnegating; austere. n. A monk. (The American Heritage Dictionary) The life of a Monk is something that a lot of people have a difficult time understanding. This is a person that is totally dedicated to his/ her life to the monastery that they belong to. They chose to separated themselves from the outside world, and worldly thing. Living a Monastic life means that they choose to not have any contact with their families, friends.
John Jalsevac a Ontario based, news editor, wrote a magazine article titled, "Monastic Life: A Life Without Choices?" He had visited with the monks of Clear Creek, Oklahoma a traditional Benedictine monastery, where he did a project into the Monastic life of the monk. Before he left for the project, he had talked to his wife about the project and she was confused as to why he would even want to take on such a task. She told her husband, "but it seems to me that the life of a monk is a life without choices." (Jalsevac, John n.p.) The reason she said those words, was because she had the opinion that Monks in general had no sense of a 'normal life,' and there is no way that monks could ever be happy living a lifestyle separated from the rest of the world.
The average person in society generally does not have a set routine that they follow every single day, of every week of every month or year. There is always something that makes a person change their set plan or even an appointment. The reason for the change could be different factors i.e. The weather, flat tire, awoken late for work, car accident, traffic, death in the family, unexpected trip, hospital visit etc. There are a lot of different things that happen in the average person's daily life that would cause change in a set routine. But in a Monastic lifestyle these Monks of Benedictine monastery follow a distinct routine. They, "Wake up at the same time, puts on the same clothes, recites the same psalms, works at the same tasks, attends the same mass, says the same prayers, eats basically the same food, and goes to bed at the same time." (Jalsevac, John n.p.)
The average person follows the pattern of society and the norm of his culture. For example the average person in America attends schools in higher educational stages. As an adult they either further their education by attending college or get a job. Then adult life starts. There is no set routine because they now have goals. Desire to get married, start a family, further educational goals, travel, bond with relatives etc. In a Monastic life there are no worldly desires to further one's education, getting married, raising children, or even traveling to visit different destinations. The monks are totally cut off from the 'normal' life-style as the average person may no it. They are totally devoted to prayer and celibacy, no enjoyment, no cable television, radios stations, movie theaters, no entertainment, of any kind. "One must become detached from all immediate interests devoting one self in silence and in withdrawal from the world to prayer and asceticism. All of the Monks activities, including his literary activity, can have no motivation other than spiritual, and spiritual motives are always called upon to justify all his actions.
According to St. Benedict, Monastic Life is entirely disinterested; its reason for existing is to further the salvation of the monk, his search for God, and not for any practical or social end which, incidentally is never even mentioned" (LeClercq, Jean, p 18-19) How could Monastic life be a happy life? This is something the average person would never understand. The practice for this monks is a way of life that they have devoted themselves to in order to obtain inner peace, with their higher being that they pray to. In the quietness of your day, sit and be relaxed, close your eyes for a few minutes and think to yourself, what if I was a monk? Think of the things that you will no longer have to do on a daily basis, wake up the kids, get ready for work, drive through traffic, work 10-12 hour day only to return home and do chores around the house, pay bills, grocery shopping, shopping in general, plan vacations, save money for vacation, plan for the future, 401K's, retirement, and even plan for the unexpected a funeral. Then open your eyes, and then ask the question. Is a Monastic life a happy life? Or is your life you live a have one? Life is all about choices and the choice of living a Monastic life is one of devotion and total commitment.
Bibliography
The American Heritage Dictionary of the English Language, Fourth Edition, 2000. Houghton Mifflin Company. Updated 2009. http://www.thefreedictionary.com/monastic Jalsevac, John. "Monastic Life: A Life Without Choices?" Crisis Magazine. Last modified May 3, 2012. http://www.crisismagazine.com/2012/monastic-life-a-life- without-choices LeClercq, Jean "The Love of Learning and the Desire for God: A Study of Monastic Culture", 2003.
Related Topics