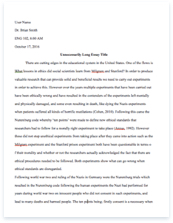 The whole doc is available only for registered users
A limited time offer! Get a custom sample essay written according to your requirements urgent 3h delivery guaranteed
Order Now
I had not never thought about my most memorable meal until my last birthday. Up until then, I had always spent that day at home alone watching TV and eating junk food. However, on my 15th birthday everything was different. It wasn't just about the delicious food, the restaurant and the sharing of a unique experience with the ones I love made it a memorable meal. For the first time, my parents and my boyfriend Jose got together to have lunch at a restaurant to celebrate my birthday. It was in Miraflores, January 10th, 2009 .First, My father chose the proper restaurant, it was called "Gala" that was one of best restaurants of Miraflores, it had luxurious decoration, it had white tablecloths, napkins and flowers in every table. Next, My parents , my boyfriend and I arrived at the restaurant.
Then, We were literally overwhelmed by the number of dishes on the menus but we were not looking over a customary meal , but something different .I insisted that everybody to eat "Rocoto Relleno ", they were all agree. That day was the first time that my parents knew my boyfriend. I was really nervous, but my parents and my boyfriend seemed to get along, they were laughing and were imparting their experiences while we were waiting the food. As we knew that food is inextricably linked with tradition of Arequipa and my boyfriend and I were really eager to eat that special food. Finally, the waiter brought the food. Not only was the restaurant lovely but the food we ordered resulted to be the most delicious we have ever had.
We had to take advantage of this meal. It was served with a special sauce and also the waiter brought glasses with a wine. Next, the "Rocoto Relleno", smelled delicious and y it had beautiful decoration but unfortunately, we did not specify that we did not want it too spicy, but it was delicious nonetheless. The portions were enormous and the taste incredible. The waiter brought us complimentary dessert but we declined because we were full. Finally, my father and I knew that it was perfect before we ever set foot in it. It was a day full of emotions and happiness my boyfriend, my parents and I had a nice time, it was the first time that I had a different and unique birthday, i think back on with a great affection and i know that I will never forget that memorable meal.
Related Topics