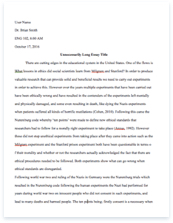 The whole doc is available only for registered users
A limited time offer! Get a custom sample essay written according to your requirements urgent 3h delivery guaranteed
Order Now
1. Complete a five forces analysis.
Five Forces is a framework of an industry analysis developed by Porter. These five factors help to evaluate the strength of competitive forces and industry profitability. In this part, Porter's Five Forces theory will be applied to analyse the Inuit case study. Inuit is a well-known financial-software and service firm founded in 1983 by Scott Cook and Tom Proulx. When entering the market, Intuit was still a small business software and it had to face with Microsoft, a big mogul, in this potential software industry. However, in general, this market was stable and not has many competitors. At this time, Intuit gave simple financial solution tools for small business market segment but not compete in price. Quicken, their first simple accounting software, soon became the best-selling product on this market. After that, another chain of success of QuickBooks and TurboTax and a tax preparation software program brought 70% market share for Intuit in 1995.
One of Intuit' substitutes came from Microsoft Money software. Microsoft used its brand power to dominate this potential industry and competed for 18 year but it ended with the victory of "young" Intuit, which brought a big opportunity for the winner. Intuit is very successful in viral marketing when they consider this is the most effective tools. Although holding a big market share, Intuit still expands its software application to mobile devices by acquiring companies like Mint.com website in 2009. It is likely that there is no other firms in this industry can be important enough to affect Intuit price or output so it has a strong bargaining power and its products are doubled in price compared to competing ones.
However, fast-paced development of technology and the entrance of other new competitors (HRB, SAP AG, IBM, etc) started increasing the bargaining power of buyers (e.g. Intuit's stock declined 70% in 2 years from 1995). Consequently, Intuit had to conduct surveys, did market multi-level research and encouraged their customers to involve in their activities like "Site visit", "Lab Study", "Remote study", etc. At the time Intuit entered this potential industry, there was not many competitors but gradually, the joining of new financial software companies increases the concentration ratio and competition level. Even so, Intuit still maintains its position and market share with its successful viral marketing strategy.
2. Examine the potential market entry methods possible for Intuit. Intuit went to financial software industry from 1980s at its early stage. This company developed simple business software and focused on customer's demands. At this stage, by and large, there was a leader and monopolist, Microsoft Cooperation, but Intuit was the victory in this battle. As a new and small company, Intuit tried to be an initiator by implementing a good strategy and chose their target market was personal finance industry, which was seen as "difficult, expensive and slow" market and developed their software simple and "do accounting without accounting".
Besides, Intuit actively developed new versions of its products to meet the market demand and the innovation of technology, which improved its revenue and position in 2000s after a remarkable decline from 1995 to 1997. Additionally, viral marketing has been used as the most effective tool to promote Intuit products to customers for years. It has been presented in Web marketing, radio, TV ads, social networks like Twitter, Facebook, LinkedIn, etc and also by worth-of-mouth. Furthermore, this company expanded its market not only in PC but also in mobile devices, the future trend. Last but not least, Intuit also acquired personal finance web in related area to help its growth.
Related Topics