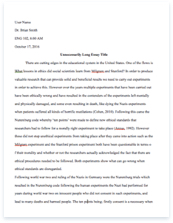 The whole doc is available only for registered users
A limited time offer! Get a custom sample essay written according to your requirements urgent 3h delivery guaranteed
Order Now
Internal
Strengths: Location of stores, Directly import goods from country of origin,Well-known brand name in HK, High market share, Good connection with Japan's supplier Weaknesses: Lack of experience in retailing, Low net profit, Bulky purchase is required from Country of origins without knowing the popularity
Marketing:
The early mission for 759 Stores was to fight against large-chain supermarkets. 759 Stores practises a 'Small Profit, Quick Return' strategy: selling each product at a wafer-thin margin with the aim of gaining through the sale. In 2012, 759 Stores had achieved low turnover and income reaching HK$3.5 billion. With the support of its parent company, CEC International Holdings Limited, 759 Store is capable of surviving even with its current low profit rate. 759 Store's unexpected low selling prices have threatened other small shops and invited critics to comment that 759 Store has become a killer of small entrepreneurship, which it denies. More than 95 per cent of products sold in the chain are imported directly, bypassing local distributors who the firm believes may be susceptible to anti-competitive pressure by Hong Kong's established retailers.
Place:
As at 30 April 2014, 759 STORE has 192 branches (2013: 134 branches). branches of 759 STORE are ideally located in 18 districts. The site selection of 759 STORE goes deep into local residential areas. Most of the branches are located in shopping malls and shop units of public and private housing estates. But 759 STORE is not positioned as convenience stores and the shop locations are not that convenient and easily accessible as traditional convenience store.
Price:
Do not follow local price setting.
759 store had decided to stick firm on the "low margin high turnover" policy with existing price setting program, further expanding their product sourcing spectrum, enriching the product choices on their shelves.
Product:
759 STORE started with selling mainly snacks, beverages, noodles and food groceries. In the year, 759 STORE increased the weighting of rice, noodle and food groceries, introducing frozen food items, household items, kitchenwares, baby items, personal care items, cosmetics, small electrical home appliances and etc. The Group once tried to sell fresh vegetables and fruits. However, management decided to hold the development on fresh vegetable category since sales result was not satisfactory and management is fully aware that 759 STORE was hard to compete with traditional market booths and shops for lack of ability to process fresh vegetables and fruits. Other Product category: Snacks and beverages, Rice, noodles, grocery items, Frozen food, Personal care product, Household products, kitchenware and small electrical home appliance.
Promotion:
759 Store have many promotions, social media promotion (e.g. Apps, Facebook, Websites, Blogs etc.), Membership promotion, Implantable promotion. 759 Store is select different products as "Today the most Value for Money" to promote daily. Also, building up membership group, customer's single-time purchase of $ 150 or more can become a member. All 759 Store members can enjoy the promotion on every Friday, Saturday and Sunday. After every purchase, member will accumulated reward by Octopus Card and enjoy 20% off or regular-priced items, and 10% off for discounted items.
Infrastructure:
759 Store was established by CEC International Holdings Limited (CEC group), which's one of the world's largest coil products enterprise. In previous stage, with the great finance support by CEC group, 759 Store spent around 120 million HKD, opened over 100 stores at different district in Hong Kong. 759 Store is taking a high-traffic sales policy with aggressive pricing strategy. In order to expanding their business network to achieve the one of their competitive advantages (scale economy),
Marketing Research:
759 store further encourages procurement team to hunt food products, necessities and groceries in all parts of the world to expand consumers' choices. 759 STORE does not resemble any of the feature of the traditional supermarket chain, it basically does not display any well-known brand products that are supplied by local distributers. In contrast, 759 STORE's procurement team worked hard to explore the products that gains popularity in oversea markets while lacks promotion in HK. 759 STORE will continue to explore new products and their substitutes all over the world to expand customers' selection.
Finance Resources:
2013/2014 SUMMARY OF RESULTS
– Revenue increased 43% to HK$1,830,561,000 (2013: HK$1,279,701,000); – Profit attributable to equity holders of the Company increased 18% to HK$23,773,000 (2013: HK$20,150,000); – Basic earnings per share was HK3.57 cents (2013: HK3.02 cents); – Proposed final dividend of HK0.70 cent (2013: HK0.50 cent) per share; – Net cash inflow from operating activities decreased by 12% to HK$31,797,000 (2013: HK$36,045,000); and – Gross profit margin increased by 2 percentage point to 29.9% (2013: 27.9%). As at 30 April 2014, the Company's contributed surplus of approximately HK$131,338,000 (2013: HK$131,338,000) and retained earnings of approximately HK$9,952,000 (2013: HK$13,283,000) were available for distribution to the equity holders of the Company.
Investment properties with an aggregate carrying amount of approximately HK$68,920,000 as at 30 April 2014 (2013: HK$76,065,000) were pledged against certain of the Group's borrowings. The consolidated income statement includes rental income from investment property of HK$2,529,000 (2013: HK$2,343,000) and related direct operating expenses of approximately HK$467,000 (2013: HK$274,000). Over the year, the consolidated profit for the Group was HK$23,773,000 (2013: HK$20,150,000) and the consolidated profit margin was 1.3% (2013: 1.6%). During the year, shop rent accounted for about 9.8% (2013: 9.7%) of the retail revenue.
MIS systems:
E- Marketing- Develop social media promotion strategy (e.g. Apps, Facebook, Websites, Blogs etc.). Online Blogger, Facebook Management, Forum seeding promotion, Internet radio, eShop and selling. Youtube E-shop. 759 Store is supply chain control, inventory management by ERP system and customer relationship management CRM. Their procurement and merchandising process is scientific. Their computer systems can let management understanding the situation of each bunk in five minutes before the sales of all goods to instant transfer cargo and positioning. Additionally, 759 Store had collected over millions of VIP card's members and "Fans" of social media to analysis consumer preference, consumption patterns and potential demand. The collected information also use in ordering, logistics, inventory resources control, etc. In the trends of these years, big data is the King, 'How to forecast customer demand and preference accurately" is the Key. And that is one of the valuable intangible assets of 759 Store.
Research & Development:
759 store once tried to sell fresh vegetables and fruits. However, the management decided to hold the development on fresh vegetable category since sales result was not satisfactory and the management fully aware that 759 STORE was hard to compete with traditional market booths and shops for lack of ability to process fresh vegetables and fruits. But During the year, the Group established various new attempts by setting up the following new trade names, including "759 STORE Household Market" featuring household goods and small electrical home appliances; "759 STORE Frozen Market" that specializes in selling frozen food and grocery food items; "759 KAWAIILAND" that mainly sells personal care products, skincare and cosmetic items and various interesting goods from Japan; while "759 STORE Supermarket" sells all types of goods self-imported by the Group.
Human Resource:
The Group has placed great emphasis on human resources and believed that providing reasonable salary will induce staff's incentive in exchange for excellent performance and satisfactory service to our customers. Salary and allowance for frontline staff accounted for about 8.1% of segmental revenue. It showed that staff working efficiently can offset the pressure from salary increment in the market. In addition, the number of frontline staff employed per branch on average over the same period was 4.1 , which was similar to the same period of last year. Staff's working experience empowered them to cope with the expanded average shop area, product variety and size of sales.
Related Topics