Zen and the Art of Burglary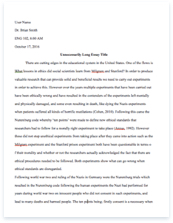 The whole doc is available only for registered users
A limited time offer! Get a custom sample essay written according to your requirements urgent 3h delivery guaranteed
Order Now
The story begins as a true story happening not very long time ago, telling us that there are two characters father and son who had a tough life because the head of a family, a father, who is getting older and who gets money for living doing illegal things like rubbing. The son sees that situation and therefore he wants to help his father by choosing of going by the same criminal path his father chose long time ago. This is a real dilemma of parents and children still occurring during our times. It is understandable actions of son because he develops as a mature and it is time for him to start bringing benefits for a family. This is a most important reason why the reader would understand the son and his actions, although it brings some negative reaction and thoughts of other options that the son might have if he wouldn't choose this criminal path. That night when the father brought his son to a house and captured him in the chest waking up the residents and then successfully left the house made me think about father's wisdom. Not every burglar would stay alive or live in freedom if he is a criminal; therefore it tells us that the father was good as burglar if he wasn't caught yet even though he is old enough.
Every parent loves his child no matter who and what this child is. He did not capture him at that house because he hates his son or he does not care about him, he did it on purpose so his son would have a real chance to understand how hard the life of burglar is. It is either you have it inside of you or you don't have it at all. This is what the father wanted to see. If the son would not get away then it would give him a good lesson and he would probably choose the other path of living, but he did get away and it showed his father that he is able to carry on his father's way of living. This is what the father meant when he said to his son "There you are, you have learnt the art". The situation happening that night at the house makes the father seems like a cruel dad but from my point of view it just makes him wiser and stronger, moreover sometimes violent things help people more rather than persuasive manner of representing the things. So there is no point for me to blame the father for his way of representing the things to his son, however it was really risky to leave his child alone at that house. I would stay around invisible for residents and show up at the very last moment if the son would really need help.
The interesting fact for me was the situation when the son showed his creativeness while he was captured in the chest. From my point of view, the father left him there unsure if the son will be able to get away during one night. It might took him more time to get away, even two or three days, but he did it pretty quickly. It shows us his cleverness and ability to improvise while in danger. I found this story interesting because of the facts it had, although it is a short size story but it has a good dilemma inside that the readers might discuss. Every person in his live faces this kind of dilemmas while getting older. We will always face tough choices and unfulfilled dreams about life, but it is what it is and there is nothing to complicate about, we live only once and that is why we must take the lessons from the life and learnt it fast.
Related Topics