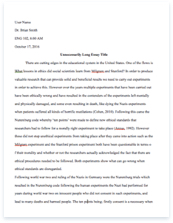 The whole doc is available only for registered users
A limited time offer! Get a custom sample essay written according to your requirements urgent 3h delivery guaranteed
Order Now
I'm employed as a Care Assistant working at Croft Manor care home, 28 Osborn Road, Fareham Po16 7DS. Or any other home operated by the company within reasonable travelling distance of this address. My rate of pay is £6.75 per hour. Payable monthly by credit transfer. I'm contracted 36 hours a week. I am also required to work at weekends, in the evenings and at night and public holidays as part of my normal working week. I am enticed Annual Holiday, this runs from the 1st April- 31st March each year. As I'm a full time employee my entitlement a year is 5.6 weeks. Sick pay is also paid, if I'm absent from work because of sickness or injury I would be entitled to statutory sick pay, provided I meet the qualifying conditions. Bii:
The information which needs to be shown on any pay slip/statement are as followed; The name of the company I work for ie; Croft Manor
Personal details; Name, address , national insurance number and rate Payments and deductions
Payments section will include the hours you have worked and at what rate, any bonus you have entailed within that payment month and any overtime at a different rate. For example on Christmas bank holiday you get extra pay as double time. All this will be provided within the payment section. Deductions will show what has been deducted from your wages. This will include the amount of Tax and National Insurance. Also depending on your company pension scheme which or not you have opted into then this will be deducted from your overall wage. The date
Tax code
Payment method and period-i.e. month
Net Pay
Employee to-date Totals
Employers to-date Totals
Biii:
Two changes to personal information which I must report to my employer are if I change my address or change of name for any reason. I would also need to inform my employer if I'm off work because of sickness or if I decide to
change my holiday/annual leave.
Biv:
There are three steps to following when producing a grievance these are;
Step 1- Writing to my employer
As soon as I believe I have a grievance I would need to write my employer a letter giving them details of my grievance. Within this letter I would suggest how I would like my employer to resolve the problem. I would keep a personal copy of this letter and I would insure that the letter is dated and signed by myself. Step 2- Meeting with my employer
My employer will then arrange a meeting with a reasonable date, time and place to suit me and the employer. This will be to discuss my grievance in detail. If I feel the need I have a statutory right to take a companion (person) into the meeting with me. But I would have to make a request to my employer. My companion may be A colleague
A trade union who is properly certified
A trade union official
After the meeting my employer would without unreasonable delay will write to me with their decision. They would then explain in an appropriate manner what action they intend to take to resolve my grievance if any. Step 3- Appealing
If I then don't agree with my employers decision about my grievance or if I think my employer went the wrong way about my grievance I could appeal. Or find further advice from Citizens Advice Bureau.
Bv
Explain the agreed ways of working with my employer in relation to the following areas; Data protection
Everyone responsible for using data has to follow strict rules called "data protection principles" Data protection act controls how any people's personal information is used by organisations businesses or government. They must make sure that the information is used fairly and lawfully and only used for limited time and specifically stated purposes. Used in a way adequate, relevant and not excessive. Handled according to peoples data protections rights. That all data is kept safe and secure. There are also stronger legal protections for more sensitive information such as ethnic background, Political opinions, religious beliefs, health, sexual health, criminal records. Grievance
The company encourages employees to settle grievances informally. If, however we have a grievance relating to any aspect of our employment which we would like to be resolved formally, we must set out the grievance and the basis for it in writing and submit it to one of the proprietors. Further details of the grievance procedure are set out in the employee handbook. Conflict management
Employee conflicts are a natural occurrence in the workplace. Employee conflicts caused by personality clashes and work stresses should be dealt with quickly by my employer before they can escalate. Anti-discriminatory practice
The company will insure that all staff are offered the same terms and conditions, offered the same training, promotion opportunities no matter their age, gender, disability, nationality in the anti-discrimination work practice. Health and safety
I am required to gain understanding of the company's health and safety procedures, observe them and ensure that safety equipment and clothing are always used. The company's health and safety information is displayed on the company's notice board. Confidentiality
During the course of my employment are Croft Manor I will have access to Confidential information belonging to the company. I shall not at any time during (except in proper course of carrying out your duties) or after my employment whether directly or indirectly disclose third party or make use of any Confidential Information.
Whistleblowing
The employee of Croft Manor should check their employment contract or as human resources or personnel if their company has a whistleblowing procedure. If we feel we can, we should contact our employer about the issue we want to report. If we can't tell our employer, we should then contact a prescribed person or body. We can only tell this person if we think our employer will either; Cover it up
Would treat us unfairly if complained
Hasn't sorted it out they've already told them.
Bvi:
Explain how you role contributes to the overall delivery of the service provided Assist people to maintain confidence and a positive self-esteem. Expression of their Needs and Wants, listen and support people to express their needs and wants. Every person has Human Rights and Human Needs, considering that I'll be helping a service user I will enable them to feel comfortable and keep their dignity intact at all times. I could influence the quality of the service provided by following best practice within my work role because I would be following procedures and doing everything correctly which ensures that there are no problems and everything runs to a high standard. If I don't carry out the requirements of my job role then this would be passed on to the shift afterwards. This would affect their routine and also have a knock on effect on their job role and may cause their jobs to be unfinished or rushed. If not completed then would be passed on again to next shift and everything would be working out of sync. So if I don't do my job well then this means the service provided will deteriorate. Bvii:
Explain how you could influence the quality of the service provided by a) Following best practice within your work role I provide each shift I write within residents daily care plans and filling out behaviour charts but I do not carry out reviews. I also deliver personal care, also assist the residents to maintain confidence and a positive self-esteem. Expression of their Needs and Wants, listen and support people to express their needs and wants. Every person has Human Rights and Human Needs, considering that I help each resident to feel comfortable and keep their dignity intact at all times. As a care assistant we do not provide toiletries or clothing for the residents, the resident's families provided these. This does not mean that if a resident does not have any toiletries that we will not provide the necessary things needed for personal care. Do a good job and residents will feel so much better! b) Not carrying out the requirements of your role
If I don't do a good job then the service provided will deteriorate, home may be reprimanded and so on. All care staff needs to follow standards, follow procedures, and keep training up to date. If this is not completed then accidents may occur, and will be fault of us. Bviii:
Describe how your own work must be influenced by national factors such as codes of practice, national occupational standards, legislations and government initiatives. Personally, my work is directly impacted by all of the above every day. Codes of Practice and Occupational Standards form our company's mission, vision and values. Legislation dictates our level and quality of care. Government initiatives impact the people we serve. I am a direct care assistant in the field of caring for persons with multiple disabilities, including developmental disabilities and dementia The codes of practice and conduct are relevant to my work role are 1- Protect the rights and promote the interests of service users and carers. 2- Strive to establish and maintain the trust and confidence of service users and carers. 3- Promote the independence of service users while protecting them as far as possible from danger or harm. 4- Respect the rights of service users whilst seeking to ensure that their behaviour does not harm themselves or other people. 5- Uphold public trust and confidence in social care services and be accountable for the quality of their work and take responsibility for maintaining and improving their knowledge and skills. Bix:
a) Identify two different representative bodies which influence your area of work Care Quality Commission (cqc) and Department of health
b) Describe the role of two representative bodies you have identified. Care Quality Commission-
Our role is to make sure that hospitals, care homes, dental and general practices and other care services in England provide people with safe, effective and high-quality care, and we encourage them to make improvements. Their purpose
We make sure health and social care services provide people with safe, effective, compassionate, high-quality care and they encourage them to improve. Their role
Cqc monitor, inspect and regulate services to make sure they meet fundamental standards of quality and safety and we publish what we find, including performance ratings to help people choose care. Their principles
Throughout everything they do, they always:
Put people who use services at the heart of our work.
Have an open and accessible culture.
Are independent, rigorous, fair and consistent.
Work in partnership across the health and social care system. Are committed to being a high-performing organisation.
Promote equality, diversity and human rights.
Department of health-
What they do
The Department of Health (DH) helps people to live better for longer. We lead, shape and fund health and care in England, making sure people have the support, care and treatment they need, with the compassion, respect and dignity they deserve. Their responsibilities
They lead across health and care by creating national policies and legislation, providing the long-term vision and ambition to meet current and future challenges, putting health and care at the heart of government and being a global leader in health and care policy. They support the integrity of the system by providing funding, assuring the delivery and continuity of services and accounting to Parliament in a way that represents the best interests of the patient, public and taxpayer. They champion innovation and improvement by supporting research and technology, promoting honesty, openness and transparency, and instilling a culture that values compassion, dignity and the highest quality of care above everything. Above all, DH encourages staff in every health and care organisation, including their own, to understand and learn from people's experience of health and care and to apply this to everything they do Their priorities
Their priorities for 2014 to 2015 are: Living and ageing well: helping people live healthier lives, making this country the best place in the world in which to grow old. Their priorities are preventing disease and poor health, improving care for people over 75, reforming social care, integrating health and care, and improving care for people with dementia. Caring better: raising standards in health and care, ensuring everyone is treated with compassion and respect. Their priorities are improving the quality of care and the use of technology, encouraging greater openness and taking significant steps towards parity of esteem between mental and physical health. Preparing for the future: making the right decisions today so that the health and care system can meet the needs of people in the future. Their priorities are ensuring the long-term sustainability of the system by maintaining quality, access and financial performance, working more efficiently and investing in research and innovation
Related Topics