Wobbly Wheels Distribution Company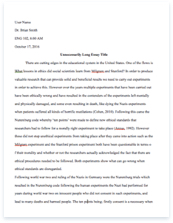 The whole doc is available only for registered users
OPEN DOC
A limited time offer! Get a custom sample essay written according to your requirements urgent 3h delivery guaranteed
Order Now
Business Statement
Wobbly Wheels (WW) Distribution Company has been in operations for over 60 years specializing in transportation and distribution. Their headquarters is in Wilmington, Delaware and currently has 6 distribution terminals in major cities along the Mid-Atlantic region. WW runs 24 hours a day, 7 days a week with 100 vehicles and 400 employees. This company operates in a highly competitive business environment and growth has been stagnant due to slow economy. The president, of WW, wants to see a 5% growth every year along with a 5% decrease in expenses. Currently they are running a profit of 4% with the $39 million a year revenue. Business Strategic Objectives
WW has several strategic objectives that will that are consider important for the future health of the business. The ones mentioned were as followed: To provide the customers with warehousing service to reduce delivery time by having products availability locally. Improve the percent of loaded miles in their fleet which will reduce the cost of delivery and pick up will be coordinated at the same time in the same geographic area. To track the whereabouts of freight in the terminal and on the fleet vehicles in order to provide an accurate delivery date and time to the customers. To have improved driver and vehicle accountability to stay in compliance with federal and state regulations. Have drivers update their work/driving hours several times throughout the day according to these requirements and have fleet vehicle maintenance get scheduled 7 days before required safety check of every 10,000 miles. IT Vision & Mission Statement
The IT Department, at WW, mission and vision is to be number one in transportation and distribution facilities in the Mid-Atlantic region. WW wants to be known for its reliable on time delivery and pickup, professional staff support, and affordable shipment prices. WW wants to customers' requirements to meet with highest quality and providing assistance with urgent request or adjusting to fix errors when they occur. With our mobile application, our customers will be able to access real time information on their shipment/delivery. All this will allow for greater financial returns for the stock holders and improve professional relationships both within the company and with local vendors. Governance
WW hired Carol as the CIO and after touring the business, learning the IT set-up and understanding the business operations, she also spent time with each department to learn how the systems were used. Carol also communicated with customers to see what improvements could be done with the business. Knowing what she has learned, Carol wants to engage the other senior leaders and any stake holders to establish a governance board that will set up standards and priorities, comprehension and prioritize projects that will involve. These relevant senior leaders should involve the following: Chief Executive Officer (CEO): Their involvement in the projects selected, a appropriate guidance will make the project a priority.
They will also implement and/or design the approach that governs which projects support the direction the company is heading. Chief of Information Officer (CIO): They need to ensure there is a proper integration of IT strategies with the business strategies. They will take on the challenges and opportunities to implement the best IT strategy while increasing the revenue. Chief Financial Officer (CFO): They are responsible in the financial impact and is consulted with on all actions that require purchases and hiring of personnel. Fleet Manager (FM): They will be responsible for all resources used for the company. They can assist in determining if more vehicles are needed and how scheduling procedures can be improved. Inventory of Current IT Projects
The following chart describes the current systems, their functionality, their alignment to the strategic goals, the new IT projects, and how they will benefit WW in the future. Current System
Function / Description
Strategic Goal Aligned to
Business Unit / Department
Business Benefits
IT Resources (people, equipment)
Route Optimization & Freight Tracking
Input of freight origin & destination information
Increase efficiency
Operations, Sales
Dispatchers
Safety
Updated route information to include pick-up, delivery & storage while vehicle is still on route
How long drivers have been driving
Tele-commons
Database Tracking System
Fleet Maintenance
Tracks fleet vehicle maintenance & repair history/information
Parts Inventory
Scheduling preventative maintenance
Accounting,
Mechanics,
Procurement
Rotation of vehicles on routine schedule without causing delay in delivery / pick up Database Management System
Financial
Records financial information
Tracking finances and provide up to the minute information
Finance
Off-the-shelf software and can be modified with current systems used within company Accounting system
Management Reporting
Provide daily operations & financial information
Identifies strong areas, areas for improvement
Management
Off-the-shelf software and can be modified with current systems and allow specific reports to provide daily reporting Database Management System
Mobile Marketing App
Show potential customer information
Business easily accessible
IT
Business Marketing to attract more customers
Tele-communication
References
Joshi, H. M. (December 23, 2013). Information Technology and Corporate Governance. www.thehindubusinessline.com. Retrieved 15 June 2014 from
http://thehindubusinessline.com/features/taxation-and-accounts/information-technologyand-corporate-governance/article5492866.ece
Lane, Dean. ( © 2011). The chief information officer's body of knowledge: people, process, and technology. [Books24x7 version] Available from http://common.books24x7.com.ezproxy.umuc.edu/toc.aspx?bookid=44315.
Related Topics