Wilkerson companyWilkerson company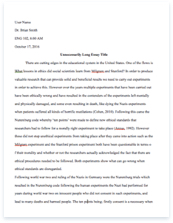 The whole doc is available only for registered users
A limited time offer! Get a custom sample essay written according to your requirements urgent 3h delivery guaranteed
Order Now
Wilkerson Company a supplier of products to manufacturers of water purification equipment is facing an apprehension because competitors had been reducing prices on one of the company's main product line pumps. The president of Wilkerson Company Robert Parker was discussing operating results of the previous month with controller and manufacturing manager. The product lines for the Wilkerson are pumps, valves and flow controllers. Pump is the major product line for Wilkerson. The company is forced to reduce its price of pumps as its competitors are lowering the price. Since they wanted to maintain the sales volume they are reducing their price which then lowers its gross margin. Wilkerson believes that its' competitors are using overhead expenses as period expenses while Wilkerson uses it as product expenses. A study had also been organized to calculate the overhead cost as they are larger than that of the direct labor expense.
The raw materials are purchased as semi-finished products which are later assembled in a manufacturing facility. PUMPS: Five components are assembled to produce a pump. The gross margin in its latest month had fallen below 20%. Recently the price of the pump was increased by 10% without affecting its sales volume. VALVES: The valves are designed uniquely. They have loyal customer base because of its high quality. Four machine components are assembled to produce a valve. It has a gross margin of 35%. FLOW CONTROLLER: These are customized products. They require more labor and components for each unit of product produced. They were able to increase the price of the product by 10% without affecting the demand for the product.
QUESTIONS AND SOLUTIONS:
1. What is the competitive situation faced by Wilkerson?
The competitive situation varies for Wilkerson's products. Pump and flow controllers are on the opposite sides of the spectrum. Pumps are commodity products, produced in high volumes for a market with severe price competition. Flow controllers, on the contrary, are customized products, sold in a less competitive market with inelastic demand at the current price range. The third product, valves, is standard, produced and shipped in large lots. Wilkerson is a quality leader, but this leadership may soon be contested by several competitors.
Although they are able to match Wilkerson's quality, there are no signs of price competition yet. Nevertheless, in the long-run Wilkerson should be prepared to compete on price. Existing (pumps) and potential (valves) price competition pushes Wilkerson to analyze its overhead costs, since no reserves of cost cutting are left in its supply chain (both customer and suppliers agreed to just-in-time delivery).
2. Given some of the apparent problems with Wilkerson's cost system, should executives abandon overhead assignment to products entirely by adopting a contribution margin approach in which manufacturing overhead is treated as a period expense? Why or why not?
Problems of Traditional Costing Method:
Overhead cost allocation was considered as 300 % of direct labor which was adopted as an inexpensive method of cost allocation. Wrong cost drivers for overhead expenses lead to inappropriate volume based cost analysis
Contribution Margin Approach:
Valves
Pumps
Flow Controllers
Sales Per Unit
$86.00
$87.00
$105.00
Direct labor cost
$10.00
$12.50
$10.00
Direct material cost
$16.00
$20.00
$22.00
Total Variable Costs per unit
$26.00
$32.50
$32.00
Contribution Margin
$60.00
$54.50
$73.00
Overhead activities are performed per product line regardless of the amount of units produced. The product cost and the profitability will be calculated without overhead costs. The product cost will be directly correlated to variable costs. The method does not consider the various activities that are performed for each product line.
3. How does Wilkerson's existing cost system operate? Develop a diagram to show how costs flow from factory expense accounts to products. Wilkerson's existing cost system is based on traditional cost system, where all the manufacturing overhead is expressed as a percentage of the direct labor.
4. Develop and diagram an Activity Based cost model using the information in the case Provide your best estimates about the cost and profitability of Wilkerson's three product lines. What difference does your cost assignment have on operated product costs and profitability? What causes any shifts in cost and profitability?
Activity Based Costing Method:
Allocation of activity to corresponding cost drivers:
Activity
Cost Driver
Machine Related Expenses
Machine hours
Set up Labor
Production
Receiving and production control
Production runs
Engineering
Hours of engineering work
Packaging and shipping
No of shipment
Change in status of profitability and product cost
Profitability:
Valves
Pumps
Flow Controllers
Sales Price
$86.00
$87.00
$105.00
Traditional Costing Method :
Standard per unit costs
$56.00
$70.00
$62.00
Gross Margin(%)
34.9%
19.5%
41.0%
Activity Based Costing:
Standard per unit costs
$46.17
$58.20
$115.38
Gross Margin(%)
46.3%
33.1%
-9.9%
Product Cost:
Valves
Pumps
Flow Controllers
Traditional Costing Method :
$56.00
$70.00
$62.00
Activity Based Costing:
$46.17
$58.20
$115.38
Net Change
17.6%
16.9%
-86.1%
Analysis:
Flow Controller product line is dragging the profits down due to More components and labor
Variety in types led to more production runs (63% of total production runs) and shipment (73% of total number of shipments)
5. Based on your analysis for Question 4, what actions might Wilkerson's management team consider improving the company's profitability? Wilkerson's management may take following measures:
Have minimum order size. This will result in optimum utilisation of the resources such as labor and machinery. Small order sizes can be shipped together.
Reduce setup times.
Products can be redesigned such that dependence on unique components is reduced. Flow Controller product line could either be discontinued or the prices could be increased to improve the negative profit margin as the company is faced with an inelastic demand for the product
6. What concerns, if any, do you have with the cost estimates you prepared in the answer to Question4? What other information or analysis would you want for better cost and profitability estimates? The cost estimates are made using the information provided for the year 2000. We should use the last year's data for the accurate calculations, as the demand changes every year and also according to seasonal changes. We should also include the cost fluctuations in labor and material costs at different time periods.
7. Wilkerson has been compensating salespersons with commissions on their gross sales volumes(less returns).Parker wonders whether the company should change this incentive system. The current salesmen incentive program is based on the volumes sold by the salesmen. But there are few disadvantages also, such as, They may sell the products at low prices so as to maximise the number of units of products and eventually also their incentives. Each product has different profitability. So, the salesmen may try to increase the sales of the product with lowest cost thereby increasing the sales volume and so their incentives too. This may hinder the sales of the most profitable products to which are conflicting with the interests of the company to earn higher profits.
Related Topics