Why it is said that EC is a catalyst of fundamental changes?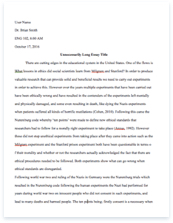 The whole doc is available only for registered users
A limited time offer! Get a custom sample essay written according to your requirements urgent 3h delivery guaranteed
Order Now
1. Introduction
E-commerce means using online electronic data communications to perform or enable transactions, usually financial, to buy or sell, subscribe to or join something. The term e-commerce is usually used for transactions performed on the Internet, and within that, usually on the Web.
This assignment attempts to find out the types of fundamental changes brought about by EC, as well as the reasons why EC is a catalyst of each change.
2. Types of fundamental changes in organization affected by EC.
Fundamental changes means global accessibility and sales reach, closer relationships, free samples, reduced costs, media breaks, time to market and customer loyalty.
Global accessibility and sales reach – organizations can expand their customer base, and even expand their product line.
Closer relationships – organizations can grow closer relationships with business's partners.
Free samples – Products can be sampled via the Web fast, easily and free of charge.
Reduced costs – organizations can reduce their costly production by dynamically adjusting prices.
Media breaks – The Internet reduces the number of media breaks that are necessary to transport information.
Time to market – Shorter time to market and faster response time to changing market demands.
Customer loyalty – Improved customer loyalty and service through easier access to the latest information and a never-closing site.
3. Reasons why EC is the catalyst of fundamental change in organizations.
EC makes fundamental changes in organizations because of the strengths of the Internet. Internet is a new electronic digital data exchange or transfer platform for business and communication activities, basically such a new technology increase the global accessibility of the corporate organizations. It is simple for using. Similarly, wireless communication such as hand-phone system makes another easier path to access Internet at any location as you wish.
Apart from global accessibility, every single business deal could be easily reached. It is designed for end user friendly based. Business deal data is recorded and available at same time. It makes the communications between service or product provider and end user closer.
An application of EC is supply chain. Through EC, suppliers and buyers can have closer relationship and to carry out buying/selling transactions. This electronic way of managing supply chains will lower transaction costs. The vendors on the Internet spend less money, compared to traditional distribution channels. Two-way communications is built online. These are open standards. This way allows customers to provide direct feedback. The open standards are bridges between companies, Websites and services. It is easy to integrate processes, service, and products that being digitized.
Some industries can offer free sample to customers via online. For example, entertainment and music industries can present their products online such as CD of music or playing game. Customers can try to listen to a piece of music or play a part of game via the Web fast, easily and free of charge before they buy them.
A Web site for an organization can reduce the cost of staff. A Web site can answer your customers' questions. Companies will be able to offer 24-hour service and still less the number of calls to the service humbler. An online database helps customers to find more answers online without needing to telephone.
A media break is a transition of information from one media to another, such as moving information from fax to a database. This costs a lot time. For instance, a customer is calling a shipping company to order spaces of containers. The phone assistant will take the order and pass it on to the person who is responsible for booking it. This person may type shipping documents for the customers. This simple process already has two media breaks: phone to paper and paper to computer. The information did not change, but the medium that carried the information did. EC drives the information onto one digital platform that can be shared by all the business process without the risk of losing parts of information in a conversion process.
EC is an opportunity for organizations to shorten time to market and fasten response time to changing market demands. For instance, the company located in USA, but its factory is in China. The company can design its products in USA and pass them to factory in China via Internet for producing. Internet is a tool which accelerates information transaction for organizations. EC helps organizations facing market challenge because market always changes instantly. Internet saves time for organizations.
Linking to the privacy policy from the home page is necessary for all electronic entrepreneurs. Companies can protect their customer profiles from one organization to another. Their every click is saved by companies in a data base. Using the latest soft ware, it is possible to customize your entire Web site without adding costs. Web pages of products and services can suit the users' requirements.
Security breaches on the internet are protected by encryption, digital signatures, fire wall soft ware, and secure procures. Companies use these methods to provide private information to their customers and business partners. Banks, for example, customers can look at their account balance in real time. A hacker will not be able to break into the bank's computer system. Security components are a product which helps the bank's security system. These same measure offer trade on the Internet to expand.
4. Conclusion
Companies are resorting to EC. A very simple reason is information technology in general and EC in particular have become the major facilitators on business activities the world today. The new breed of computing is enabling large number of organizations, both private and public, in manufacturing, agriculture, and services, not only to excel but also in many cases to survive.
Addition in a word, EC is a catalyst of fundamental changes in the structure, operations, and management of organizations.
Related Topics