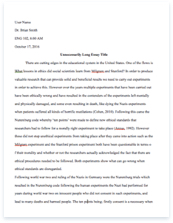 The whole doc is available only for registered users
A limited time offer! Get a custom sample essay written according to your requirements urgent 3h delivery guaranteed
Order Now
Before starting the discussion about "wheel", the brand of HUL, it's very important to understand the detergent market in the early 1950's. HLL(now HUL) and Swastik were the prominent players who came up with Surf and Det respectively. HLL dominated the market with a share of almost 70% in the detergent segment followed by other players like TOMCO etc. who also joined the fray. Even though the crude oil prices had increased in the early 1970's and the price of Surf had risen sharply, but still it maintained the market leadership in terms of value and volume. But the company was unaware of a competitor in Gujarat naming Karsanbhai Patel. Karsanbhai was a chemist and with his knowledge of chemicals, he created a yellow detergent powder named "Nirma". In 1969, he started manufacturing the powder in a small shed in Saraspur, Ahmedabad and the product was named after his daughter, Niranjana ,who was affectionately called Nirma in the family. Karsanbhai hand-mixed the powder , put it into polythene bags and stapled it.
He started selling Nirma door to door on his bicycle and as a modest start , sold about 200kg's per day. Nirma was sold in poly bags as compared to Surf's more expensive carton. Karsanbhai remained a small scale producer for a long time and gradually attained market share because of much lower price and almost equivalent quality of the product. With a catchy Jingle "doodh si safedi nirma se aaye", Nirma became a symbol of good quality and low price detergent. Nirma had successfully converted the unorganized laundry soap market in urban and rural market to detergent users. Also, people did not see any significant difference between Surf and Nirma and since it was priced at almost one third the price of Surf, Nirma had high acceptance in the market.
Thus between 1980 and 1985 sales of Surf had almost stagnated and it's market share fell. HLL could no longer ignore Nirma and in 1987, HLL initiated project STING(Strategy to inhibit Nirma growth). It wa in a dilemma whether to launch a new product or reduce the cost of Surf in order to counter Nirma. Finally it used the name of an earlier used product, "Wheel" to counter Nirma. Wheel detergent powder was packed in 30 gm plastic sachets instead of one kg packs and was priced at Rs 5.5 against Nirma's Rs 5.25. Segment and Target population
Wheel was an affordable product but at the same time had some limitations. Because of a lot of soda-ash, the detergent caused a bit harm on the hands and clothes with a passage of time. And thus, HLL identified this problem and came up with a solution. It's R&D team developed an NSD (non soap detergent) named Wheel, targeting a segment which was called, popular demand segment, for detergents. Segmentation: Demographic segmentation was chosen and the market was divided on the basis of income. Mainly lower income segment was kept in the mind.. At the same time, behavioral segmentation was done on the basis of benefits in which people were informed about the benefits of "Wheel" like no harm to the hands and clothes and at the same time less soda-ash content. Moreover, HLL had identified the capability of the people of rural areas because of their purchase of "Nirma" and thus started targeting the base of the pyramid from here itself.
Positioning
"Mere haatho ka rakhe behtar khyal, yahi to hain wheel ka kamaal" "Bedaag safaai ka nzaara, wheel hara detergent powder"
"Mehnat kam fir bhi dhulaai number one, Naya wheel"
"Naya wheel,dumdaar safaai bin samjhaute aayi "..Here the compromise they are talking about is that you need not sacrifice your soft hands for clean clothes. So basically they wanted to highlight the advantages of wheel over other detergents , specifically targeting the wheel, by suggesting the benefits provided. It clearly mentioned the benefit of less soda ash and thus better safety of hands at almost the same price.
Related Topics