What's one thing you are most proud of?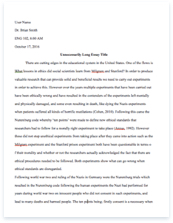 The whole doc is available only for registered users
Pages: 3
Word count: 503
Category: Vietnam
A limited time offer! Get a custom sample essay written according to your requirements urgent 3h delivery guaranteed
Order Now
"You can get what you want or you just get old"
I don't know where I get this quote but it's haunting me You know what you really want and please notice passion won't stay forever My dream is only traveling, to anywhere new to see my beautiful country with my limited years You will think I'm a dreamer, and yes I'm a dreamer
When I was a kid, my family has a big picture of Uncle Ho. I'm so proud of this I told myself one day I will come to Hanoi capital to visit Ho Chi Minh Mausoleum You know! Except dream being a Supper man, Hanoi is the big dream for 6-year-old girl. More than 15 years passed, the last couple of weeks I went to the northern to fulfill my childhood dream. When I'm in University, 2 times I intend to do a journey and 2 times my life was a wreck – a lot of it my fault, a lot of it bad luck, I lost all my saving money. I lost my dream somehow. What can I do, just keep moving.
After graduated, I decided I will have one-year-plan and do it. By the way I'm so proud of my financial planning too, with 12 months saving money, no new clothes but new places. We went floating in the stranger lake, trekking in the most wild mountain through the jungle, eating a lot delicious special dishes and the top of them, I visited my Uncle Ho. I have a real great story – I love telling it –I have a friend, he comes from Nepal, it's a poor nation. He worked at a bank, his income is only enough for his life. He wants more.
He wants to go to the developed country to study the Major he desires In 2012, he told me he will leave his job and go to Japan, he said he will do any job in this country and save money for his studying. When I heard him said about that, I wished him luck but inside I asked "How can he do it?" In the nice day of April 2014, He Informed me that He went to Japan alone, he worked 10 hours per day in the restaurant, he applied in the technology school and he made it. He did it by himself. Now, he sends me a lot of beautiful picture of Japan-the most country I love. I adore him, he is inspired me a lot.
So, when I tell you about my success, I did not tell you how many times I fall. I get disappointed a lot of times and I fight a lot of times this year but it's not my topic today Chasing your dream, maybe you will stumble, you will fall but you will get it right the next time or the time after that and probably the time after that too. I don't know when, but you will, soon.
Related Topics