What are the advantages and disadvantages of enterprise systems?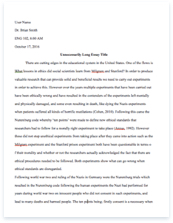 The whole doc is available only for registered users
A limited time offer! Get a custom sample essay written according to your requirements urgent 3h delivery guaranteed
Order Now
Enterprise systems have the ability to manage data from across the boards of an organization. It is a sure requirement for companies with massive clientele in need of updates and other company information. The shadows of the company's progress lie behind the data received through the enterprise systems.
If used effectively, companies can direct their efforts into a more concise methodology to help improve their functions. The official feel of an enterprise system creates a synergy within intelligence departments. Initially, the implementation of this system requires a great amount of detail in which the company analyzes the system's return. Will there be measurable changes within the company's functions?
Companies with an enterprise system must put up with a shortage if one tends to occur. The technical difficulties could harm the operations of the company. It is unlikely that an enterprise system will collapse a company's complete operations in the midst of one black out, but the probability places a company in a vulnerable position.
Will a company depend solely on this one system or have distinct characteristics or backups available? Implementing enterprise systems into a corporation will require a great amount of capital as well. What if the systems do not supply the needed help? The company is left with an useless system that lowers projections.
Related Topics