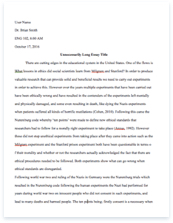 The whole doc is available only for registered users
A limited time offer! Get a custom sample essay written according to your requirements urgent 3h delivery guaranteed
Order Now
Walmart's NAICS code is 45291 which is the code for supercenters and warehouse clubs and the SIC code is 5399. Though this is the main code for the overall business of Walmart they fall under several other codes, 452112 discount stores, 445110 supermarkets and other grocery stores, 452990 all other general merchandise stores, 443142 electronic stores, and 446110 pharmacies and drug stores.
Walmart was founded by Sam Walton in 1962 in Rogers, AK. By 1970 Walmart became a publicly traded company. They have grown at an unrivalled rate and are now the world's largest retailer by sales, mainly impart to the success of their global markets. There is three separate divisions of Walmart, Sam's Club, Walmart U.S, and Walmart International. Together they add up to 11,000 stores across 27 different countries and employ an estimated 2.2 million "associates." 2014 brought the highest revenue Walmart has seen in its history, at just over $476 billion, $297 billion of that came from the U.S market, where Walmart holds a dominating 64.4% of the market share. Costco is second in the U.S at 17.1% market share and 2014 revenues of $105.2 billion, less than half of Walmart's U.S revenues.
Supercenters and warehouse club's face competition from supermarkets, discount stores, department stores, and general merchandise stores, which leads to a fiercely competitive industry. Many of these external competitors also offer discounted prices on their products and are increasing their availability. Walmart has shifted their focus from opening more supercenters to opening smaller stores, giving them more accessibility to more ideal locations, such as large developed areas where real estate is at a premium and where a large format store would not be welcomed.
Over the last five years leading to 2014 the industry has enjoyed steady growth, largely in part to the recession. Many consumers saw a decrease in disposable income, due to an unstable economy and increases on crude oil, so they sought out the discounted prices of the supercenters and club's. Though the industry saw a decade of rapid growth, and still is projected to increase 3.4% annually for the next five years, we have seen a decline in product line growth and saturation of the market. Technologies used in the industry have slowed to only improving current inventories, and the industries contribution to the economy has stabilized which points to an industry that is in its mature stage of its life cycle. Porter's Five Forces
The threat of entry in this industry is low do to the competitive nature and successes of the industry leaders. Walmart has a well-established distribution system which is a key to keeping prices low, this distribution system is next to impossible for a new entry to imitate. Walmart and other top industry companies own and operate in and around the nation's top cities, and already have the prime real estate in those areas. Walmart, Costco, and Target also have successful house brands to keep prices low and new comers would find it hard to compete without a house brand. It would also take a great deal of capital for a firm to enter this industry and these companies have plenty to deter any new businesses from entering.
Rivalry intensity in this industry is high and potential growth is slow. Walmart deals with the manufacturers directly instead of using wholesalers to give deep discounts to their customers. This forces other companies to lower their prices to attract customers. By lowering prices companies are constantly looking for ways to cut costs, whether it be special buys, or exclusive products companies are under cutting each other and are fiercely battling for market share.
The threat of substitution is high in the industry because of the competitive nature of the business. Though Walmart's "Every day low price" model is effective for the price conscience customer, most competitors prices are equal or close to Walmart's prices. Since most of the retailers are somewhat close in prices, the switching cost for customers is low, and substitution of products are easily obtained. Another aspect is the customer service of the businesses and recently Walmart has come under heavy criticism for the lack of service to the customer, which has helped other competitors gain an advantage over Walmart.
Walmart basically deals in volume, including customers, thus in turn leads to consumer power as low. Though this doesn't mean Walmart hasn't faced challenges from the consumer. Consumer advocate groups have challenged Walmart's pricing, and labor practices several times yet the retail giant still maintains market share due to its deep discounted prices.
Supplier power related to Walmart is low to medium. Since Walmart has become so large and captures such a large share of the market, this gives them the power over majority of its suppliers. Walmart buys product in such large volume that it allows for deep discounts which it passes on to the consumer. Though not all suppliers are powerless, for example Proctor & Gamble, PepsiCo, and Coca-Cola are large enough to withstand Walmart's demands, thus keeping prices of their brands competitive with Walmart's competition. SWOT Analysis
Strengths
Walmart possesses many strengths which has obviously contributed to the success of the company. Walmart offers a wide diversity of products and services which keeps their business a convenient stop for the consumer. For example a customer can get their oil changed, a pair of prescription glasses, groceries, and their medical prescriptions under one roof, all at low prices, this gives Walmart a huge competitive advantage over the competition. Walmart also has the capital to purchase the prime retail locations which gives them the convenience factor over the competition. Also since Walmart is present in many small communities as well as large cities they have an excellent presence in the American culture.
Another major strength Walmart has over the competition is its supply chain. Having been able to open distribution warehouses strategically throughout the nation gives them a huge advantage in the industry, by shortening lead times. Walmart is able to replenish their shelves quickly and efficiently due to their supply chain model.
Buying power is another strength Walmart possesses over the competition. The volume Walmart buys and sells products allow them to gain power over the suppliers, thus allowing them to dictate prices and availability of products. They also are in a great position to exclusively carry products that consumers can only buy at Walmart. Weaknesses
Though Walmart has become the leading retailer in the world by offering low prices and great customer service, they have recently been under a lot of criticism. Mainly for their labor practices, pricing practices, and their effect on locally owned businesses. This has been proved through a decline in customer support for Walmart in the past decade. Walmart has also faced several lawsuits claiming the retail giant to have been in violation of several state labor laws. This has led to an unfavorable image of Walmart.
Walmart, though a dominant player in the global market in the brick and mortar sector of retail, failed to capture the exploding ecommerce side of retail. Amazon.com has become the largest online retailer and now Walmart is trying to catch up to them.
Another factor hurting the growth of Walmart is their high employee turnover rate. They are estimated at a turnover rate of 44%, which is near the average for retailers, but since Walmart is so enormous it's a huge disadvantage financially when compared to the competition like Costco which turnover rate is around 17%. Opportunities
Though Walmart has been successful globally, there is still many markets and countries in which they could find prosperity in. This can be accomplished by buying rival firms in these unchartered markets.
Walmart has been very successful offering the consumer affordable grocery products, but they lack the healthier alternatives. Customer trends are showing an increase in healthy food choices yet Walmart lags in offering these items to its customers. By focusing on the healthy choices as well as the staple products they could really grab ahold of the market share on groceries.
The biggest opportunity for Walmart lies with internet sales. With their unrivaled distribution channels and globally recognized brand they should be capturing much more of this market. Amazon is by far the largest internet retailer but they don't have any brick and mortar stores to deliver their products like Walmart. With the capital, resources, warehouses, and distribution Walmart should be able to capture a lot of market share from Amazon. Threats
Threats to Walmart come from different areas such as industry competition, social, ecommerce, consumer groups, and economy. Many rival companies offer many of the same products at prices equal or comparable to Walmart giving the consumer a much wider selection of retailers to choose from. Lately, Walmart has been seen socially has a heartless corporation looking to destroy local economies, thus leading many consumers to shop elsewhere. Another major threat to Walmart is increasing prices on commodity goods, this teamed up with the threat of minimum wage increases poses a great deal of difficulties ahead for Walmart.
Related Topics