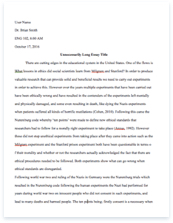 The whole doc is available only for registered users
Pages: 19
Word count: 4549
Category: Walmart
A limited time offer! Get a custom sample essay written according to your requirements urgent 3h delivery guaranteed
Order Now
Wal-Mart Stores, the world's largest retailer, owns more than 4,800 stores, including 1,475 discount stores, 1,750 Wal-Mart Supercenter combination discount and grocery stores, and 540 Sam's Club warehouse stores. It is the leading retailer in both Canada (236 stores) and Mexico (633), owns almost 40 percent of SEIYU, a Japanese Supermarket chain, and has stores in Argentina (11), Brazil (144), China (39), Germany (92), South Korea (15), Puerto Rico (54), and the United Kingdom (270). At the end of fiscal year, January 2004, Wal-Mart posted sales of $256.3 billion and net income of $9.1 billion. The company had over 1,500,000 employees worldwide and planned to add another 800,000 by the end of the decade. The company is famous for its strong and distinctive corporate culture, which it actively promotes. New employees get videos, classes, and literature on Wal-Mart's culture, such as the "Three Basic Beliefs" ("Respect for the Individual," "Service to our Customers," and "Strive for Excellence").
Employees read founder Sam Walton's personal biography and learn how his personal values became core beliefs of the company. Weekly training on company culture is mandatory for managers and employees. Managers get continuing lessons on the company's culture and impart these lessons on the company's culture and impart these lessons to subordinates. Although, the staunchly antiunion company is known as a benevolent employer, its reputation has suffered recently. Wal-Mart's biggest employee headache, however, was a class action lawsuit (Dukes et al. v. Wal-mart Stores, Inc.) claiming the company discriminated female employees in promotions, pay, management training, and job assignments.
The lawsuit was launched in June 2001 when six female employees accused Wal-Mart of paying women less than men and passing them over for promotions. On June 22, 2004, U.S. District Court Judge Martin Jenkins ruled that the six women could sue on behalf of all female employees of Wal-Mart who worked at its U.S. stores anytime since December 26, 1998. The women asked for back pay and compensation for all 1.6 million female employees against whom Wal-Mart had discriminated. The class action suit dragged on for a decade, with the contention revolving around the issue of class certification or simply whether it was legal for the six plaintiffs to represent
1.6 million other Wal-Mart women employees in a class suit. While the circuit courts upheld the class certification, the US Supreme Court ruled in favor of Wal-Mart in June 2011. Justice Antonin Scalia, who wrote the majority position, stated they cannot permit employment discrimination lawsuits to proceed as huge class actions when monetary awards would be based on a broad computation per plaintiff, without having an individual assessment of how much each plaintiff had suffered. He said that it would be unfair to WalMart if it were to pay out damages without many of the plaintiffs demonstrating how much they were injured. However, the issue of whether there was indeed sex-discrimination was not fully answered. Company Profile Wal-Mart is an American multinational retailer founded by Sam Walton in 1962 and was incorporated in 1967. Sam Walton launched the first Wal-Mart at Arkansas in 1962 with a banner that reads "We Sell for Less", which reflects one of the founder's philosophy.
The company's business model is based on selling a wide variety of general merchandise at "always low prices". Founder Walton defined his business by volume and not by individual products. The company is considered as the world's third largest public corporation in 2012 (Fortune Global 500) and is also the largest retailer in the world. Wal-mart is also the biggest private employer in the world with around 2.2 million associates worldwide. The company remains a family-owned business managed by the Walton family, with 48% shares. Walmart operates under 69 different banners in 27 countries. The company's operations are organized into three divisions: Walmart Stores U.S., Sam's Club, and Walmart International. The company does business in nine different retail formats: supercenters, food and drugs, general merchandise stores, bodegas (small markets), cash and carry stores, membership warehouse clubs, apparel stores, soft discount stores and restaurants. Mission Statement "We save people money so they can live better."
Company Purpose "If we work together, we'll lower the cost of living for everyone…we'll give the world an opportunity to see what it's like to save and have a better life." Company Values In order to fulfill its mission, Wal-Mart has developed some unique, policies, principles, rules, processes and procedures, the sum total of which form the Wal-Mart stores corporate culture:
Open Door Policy – Managers' doors are open to employees at all levels Sundown Rule – Answering employee, customer, and supplier questions on the same day the questions are received
Grass Roots Process – Capturing suggestions and ideas from the sales floor and front lines
3 Basic Beliefs & Values – Respect for the Individual, Service to our Customers, Striving for Excellence
10-Foot Rule – Making eye contact, greeting, and offering help to customers who come within 10 feet
Servant Leadership – Leaders are in service to their team Wal-Mart Cheer – An actual structured chant that was created by founder Sam Walton to lift morale every morning
II. Case Narrative
The beginning of the 21st century brought with it a spate of problems for the world's largest retailer Wal-Mart. The company found itself facing one of the biggest lawsuits ever in the history of the US. In June 2001, a former Wal-Mart employee, Betty Dukes (Dukes), had filed a case accusing the company of 'sex discrimination in promotions, training and pay.' Many more employees joined Dukes, and by May 2003, the case had taken the shape of a class action suit after the plaintiffs asked a Federal Judge to allow the case to proceed on behalf of more than 1.5 million women. Wal-Mart had for long been accused of not treating its female employees in a socially responsible manner.
A study of Wal-Mart's own employee data and some employee's worn declarations (conducted by some experts hired by the plaintiffs) revealed that women had been discriminated against in many instances. Even the company's internal memos revealed that Wal-Mart was far behind its competitors in promoting women at the workplace. Important statistical data reported by consultant Richard Drogin of Drogin, Kakigi & Associates on behalf of the plaintiffs, served as evidence that established pattern of discrimination against women. The report includes personnel and compensation data gathered from 1996-2002. Some findings include: • • Wal-Mart employed fewer women in management in 2001 than its competitors did in 1975. 65% of the company's hourly employees were women, but women only made up one-third of the company's management (salaried managers). Incidentally, this pattern is repeated in all 41 of Wal-mart's American regions.
Employee Distribution
80 70 60 50 40 30 20 10 0 Hourly Salaried managers
2001 Ave. Annual Earnings
$60,000 $50,000 $40,000 %Male %Female $30,000 $20,000 $10,000 $0 Hourly Salaried managers
Male Earnings Female Earnings
In in-store salaried management job, women earned less than men.
Salaried job Distribution per Gender
100 90 80 70 60 50 40 30 20 10 0
% Male % Female
Ave. Annual Salary among Salaried Managers
$500,000 $400,000 $300,000 $200,000 $100,000 $0 Male Salary Female Salary
In hourly pay rates, women earned less than men. For a single year, "the total earnings paid
to men is about $5,000 more than earnings paid to women, among full-time employees working at least 45 weeks, on average, in 2001.
Hourly job Distribution per Gender
100 90 80 70 60 50 40 30 20 10 0 Department Head Sales associate Cashier % Male % Female
Ave. Hourly Wages among Hourly jobs
$12 $10 $8 $6 $4 $2 $0 Department Head Sales associate Cashier Male Hourly Pay Female Hourly Pay
In individual stores, men hold 86% of store manager positions and close to two-thirds of all store management positions. • Woman on average scored higher on performance evaluations, but it took 4.38 years for a woman to be promoted to assistant manager while it took only 2.86 years for men. • Female employees working hourly jobs on average made $1,100 less than their male counterparts. • A female regional vice president's average salary of $279,772 was 46% less than that of an average male regional vice president.
Apart from the sex discrimination case, Wal-Mart was also accused of breaking Federal laws that protected the freedom of association of workers. The company was reportedly found guilty of retaliating against and firing workers who were involved in union organizing. In addition, Wal-Mart was alleged to have failed to provide safe workplaces, to have utilized child labor and to have offered highly unaffordable healthcare plans. Wal-Mart faced lawsuits (filed in more than 30 states in the US) that accused it of breaking many Federal overtime laws (in some cases, company managers locked stores to prevent workers from leaving the premises).
Point of View This case analysis is performed from the point of view of Wal-Mart's top management.
Statement of the Problem What corrective measures should Wal-Mart take to stop discrimination against women?
Objectives 1. To determine the deficiencies of the company regarding business ethics towards gender equality; 2. To identify how gender discrimination issues impact an Wal-Mart's reputation over time, and how it can take action regarding those issues; and 3. To provide strategic direction and recommendation on how the company could move forward.
III. Case Analysis
Area of Consideration: Ethical Issues- Business Ethics Perspective
In the 1990s, Wal-Mart had started a number of programs to achieve diversity. The company had a written antidiscrimination policy posted everywhere. Managers got reports on the gender composition of their hourly and salaried positions. However, after Walton's death, the program was not widely used nor known. According to the employees suing the company, Wal-Mart's culture and environment were inhospitable to women. The company had reportedly held on to its traditions, including those that made women uncomfortable. The company organized annual quail hunting (a practice introduced by Walton) for only a small group of top managers. Few women, who worked in the lower executive ranks, were also invited. At one point of time, some women suggested that an activity other than hunting would allow more people to participate. The idea was rejected on the grounds that it would interfere with the company's tradition.
There were also instances where women executives were forced to go to Hooter's restaurants (known for the titillating dress and behavior of their waitresses) and strip clubs in the course of business events. Moreover, female employees at Wal-Mart were reportedly given fewer promotions than male employees. After performing statistical tests, Richard Drogin, found that: o Women received 2,891 fewer promotions into Support Manager (the step before Management trainee) than would be expected from their representation in the feeder pools. o Women received 2,952 fewer promotions into Management Trainee than would be expected from their representation in the feeder pools. o Women received 346 fewer promotions into Co-Manager than would be expected from their representation in the feeder pools. o Women received 155 fewer promotions into Store Manager than would be expected from their representation in the feeder pools.
Total earnings paid to women ranged between 5% and 15% less than total earnings paid to similarly situated men in each year 1996-2001, even when accounting for factors such as seniority, status, and store.
More than 100 female Wal-Mart employees provided sworn declarations detailing their treatment in the company. These experiences included: o A female assistant manager in Utah was told her store manager that retail is "tough" and "not appropriate" for women. o A manager in Texas told a female employee that women have to be "bitches" to survive Wal-Mart management. o A Sam's Club manager in California told a woman that to get promoted she should "doll up," dress a little better, and "blow the cobwebs off her make-up." o Male managers in several states repeatedly told numerous women employees in virtually identical words that men "need to be paid more than women because they have families to support." o A male manager in South Carolina told a female employee that "God made Adam first, so women will always be second to men."
 A female personnel manager in Florida was told by her manager that men were paid more than women because "men are here to make a career and women aren't. Retail is for housewives who just need to earn extra money." o A female corporate manager in Arkansas was told by a Senior VP that it would be better if she "were at home raising a family" and that since she did not hunt, fish, or do other typically male activities, she would not advance any further: "you aren't part of the boy's club, and you should raise a family and stay in the kitchen." o A female management trainee in Texas was told by her supervisor, "I don't like college graduates, and I don't like female managers" and was told by her next Manager that she should "resign and find a husband to settle own with and have children."
Current Situation of the Case The Lilly Ledbetter Fair Pay Act of 2009, or the equal pay law, was the first bill signed into law by President Obama on January 2009, showing his support for women's right. Under the Act, the 6-month statute of limitations for filing an equal-pay lawsuit regarding pay discrimination resets with each new discriminatory paycheck received by the employee. Before the act, women only had six months after they received their first paycheck to file an equal-pay lawsuit. The Act empowers women who experience pay discrimination, and compels Wal-Mart and other companies to evaluate not only their remuneration system and practices but also their potential culpability under the law. Wal-Mart's current situation makes it especially vulnerable to numerous pay discrimination lawsuits. Wal-Mart said that they had set up a women's council that focused on advancing women into management roles, and because of that the percentage of entry and midlevel female managers has increased in the past five years (2006-2011) from 38.8 to 41.2 percent.
If true, then the number of discrimination lawsuits would have abated, which is not happening. One could therefore conjecture this strategy is not achieving its desired effect in a systemic manner because a significant number of women still file discrimination cases against the company. Although the class action suit was struck down by the US Supreme Court, it is expected that Wal-Mart will keep fighting sex-discrimination cases on a regional level. In 2010, Wal-Mart agreed to pay more than $11.7 million in damages resulting from a suit filed with the Equal Employment Opportunity Commission, a federal agency that litigates on behalf of workers who have complaints against their employers, that accused the retailer of systematically rejecting female applicants to all Kentucky distribution centers from 1998 through February 2005. Wal-Mart's women have not given up the fight.
In October 2011, the original plaintiffs in the Dukes et al. v. Wal-Mart Stores, Inc. filed new class action suits in California and Texas courts. In January 2012, 500 women employees from Alabama, Arkansas, Georgia, Mississippi and North Carolina filed discrimination charges with the Equal Employment and Opportunity Commission (EEOC). It seems that this is a tactic that Wal-Mart's women will pursue because under the EEOC, it will not be necessary to prove that the employees constitute a class. The EEOC represents the US Government and is mandated to ensure fair working conditions for citizens, and not for individuals whose claims may have to be consolidated.
Alternative Courses of Action In evaluating the alternative courses of action, the decision criteria that will be used are the ethical frameworks of Utilitarianism (benefits and harms), Rights and Duties (rights upheld or rights violated), Justice and Fairness (that ethical actions treat all human beings equally-or if unequally, then fairly based on some standard that is defensible), Ethics of Care (mutual interdependence and emotional response, taking care of those close to us), and Virtue Ethics (realization of the company's vision and values). The Markkula framework provides a guide in the identification and discussion of case issues, as follows: • Is there something wrong personally, interpersonally, or socially?
Clearly, there is something wrong with Wal-Mart's system with regards to pay and personnel development and promotion. As mentioned, an analysis of the company's records show that women employees were receiving less pay than men, and that promotion to higher managerial positions favored men. It can only be inferred that Wal-Mart is acting in a discriminatory manner. The case Dukes et al. vs. Wal-Mart Stores, Inc. was fined in response to this alleged discrimination. The law suit cites Wal-Mart in violation of Title VII of the 1964 Civil Rights Act, which protects workers from discrimination on the basis of sex, race, religion or national origin. • Is there conflict that could be damaging to people? to institutions? to society?
The conflict is between Wal-Mart and women employees who accuse the company of discrimination on the basis of gender. Discrimination is damaging as it treats women as second class citizens, and does not give them their due with regards to remuneration and opportunity for professional advancement. • Does the issue go deeper than legal or institutional concerns? What does it do to people as persons who have dignity, rights, and hopes for a better life together? Gender discrimination goes deeper than legal or institutional concerns as it brings to the surface prevailing issues of patriarchy and gender stereotypes that go against the principle of gender equality. It violates the rights of women to justice and fairness in the workplace, and denies them the opportunity to develop their potential not only for their benefit but for their families and communities as well.
What individuals and groups have an important stake in the outcome? What is at stake for each?
Women have an important stake in the outcome of the current conflict as it involves their right to equal pay and promotion under the principle of equality under the law. Not only Wal-Mart's women stand to benefit from a positive outcome, but other women in the USA and in other countries as well who still face discrimination at the workplace. • Do some have a greater stake because they have a special need (e.g., those who are poor or excluded) or because there are special obligations to them? Women have a greater stake than men as they have been suffering the prevailing effects of gender stereotyping and patriarchy. The case of pay and promotion discrimination is a manifestation of these effects. Wal-Mart therefore has a special obligation to address the issue of discrimination against women, as discrimination against women and their marginalization in society as a whole is a continuing problem all over the world which needs to be addressed here and now. • Are there other important stakeholders in addition to those directly involved?
Other big businesses have closely watched the proceedings. If the plaintiffs won, it would have set a precedence for large-scale class action suits that could seriously impact the finances of corporations if they were to pay settlement or damages. The following questions will be answered in the discussion of the ACA's. • What are the options for acting? Have all the relevant persons and groups been consulted? Have identified creative options been identified? • • Which option will produce the most good and do the least harm? Which option respects the rights and dignity of all stakeholders? Even if not everyone gets all they want, will everyone still be treated fairly?
Other factors that will be considered in the case analysis are:   Scalability- structuring a business for growth to increase profits. Ease of implementation –how the company will deliver the idea or concept after it is approved by top management.  Sustainability – also known as the capacity to endure any business planning conceptualized which will be viable in the long run.
a. Alternative Course of Action 1 Wal-Mart does not make any changes to its pay and employee promotions system (Status quo) Ethical Consideration Utilitarianism Implications of ACA 1 This action will not provide the most good to all the people involved in the case. The employees, most especially the women will greatly be affected. Because of this lawsuit, customers' loyalty to Wal-Mart will be tested. Thus, the company's profit and service will also be at stake. Since no changes will be made, women's right to fair pay, and treatment will not be exercised. Gender discrimination will still be practiced in Wal-Mart. Women will still be paid less than men for equal work, and women will be promoted less although they are more deserving. Gender discrimination is a form of injustice because sex is not relevant to normal work situations. This action only shows that the interests of women in the company are not taken into consideration. One of the 3 basic beliefs taught in Wal-Mart is "Respect for the Individual". But, if the company will not do anything to solve the problem, this only proves that the company, itself, doesn't live with the values they teach.
Rights and Duties Justice and Fairness
Ethics of Care Virtue Ethics
b. Alternative Course of Action 2 After reviewing its business core strategy to determine lapses or discrepancies in people management, Wal-Mart implement steps to ensure gender equality in pay and promotions to hourly and salaried management employees. Ethical Consideration Utilitarianism Implications of ACA 2 Wal-Mart Company will produce the greatest good and does the least harm for all who are affected- employees,
Rights and Duties
Justice and Fairness Ethics of Care
Virtue Ethics shareholders, and the community. Wal-Mart will revive the Diversity committee and task force created in 1990s, to ensure the development of women and minorities to management potential. This action will deliver fair treatment and meaningful involvement of all employees. The management and the employees will be dependent on each other in achieving their interests. The management considers the vulnerability and level of affectedness of the employees. With this action, the management will be able to conform to the company's three basic beliefs: Respect for the Individual, Service to our Customers, and Striving for Excellence. If the management respects its employees' right, the employees will give a quality service to its customers, and in effect, the company will excel amongst other stakeholders in the industry.
c. Alternative Course of Action 3 Wal-Mart settles the gender discrimination lawsuits out of court, involve all employees in resolving the issue of gender discrimination, and implement solutions arrived at in a participatory manner. Ethical Consideration Utilitarianism Implications of ACA 2 This ACA will redress acts of discrimination that Wal-Mart has done and will benefit many women. However, it will also require Wal-Mart to pay for settlements which will impact its financial exposure and may lower shareholder value. But in the long run, Wal-Mart may avoid the cost of future litigations. It will also compel Wal-Mart to publicly acknowledge that discrimination has taken place throughout all its stores.
Wal-Mart will not necessarily lose face but will in fact display that it has seriously considered the problem and is committed to putting an end to discrimination against women. This action will exercise the right of the women employees to speak up for what they are fighting for. Resolving the issue provides justice to women who were discriminated against in pay and promotion. Men will be involved in the dialogue and it may be fair to say that they were also unwitting participants in discrimination because they were socialized to behave in a way that propagates gender stereotypes and expectations. Because Wal-Mart and its employees have come to the table to address discrimination, they would have demonstrated
Rights and Duties Justice and Fairness
Ethics of Care care for each other's well-being. It is important that men participate in recognizing gender biases and stereotypes and the reason behind these concepts, and in crafting sustainable solutions that will end gender discrimination. Wal-Mart will show its care for the female employees when they are implementing the solutions arrived at. The female employees who were affected by the gender discrimination in the company will be able to assess, evaluate and perhaps appreciate the changes that Wal-Mart is willing to carry out. The value of commitment will be showcased through this ACA. After deliberate negotiations, Wal-Mart should strongly uphold its one of the three basic company values, which is "Respect for the individual" and should show commitment to whatever promise and solutions they have consensually agreed upon. It will generate positive externalities such as respect and trust from all stakeholders and the public, including customers who will appreciate that Wal-Mart's concern for employees extends beyond legalities to a genuine commitment to their well-being.
Virtue Ethics
Evaluation of Alternative Courses of Action based on Ethical Considerations ACA 1: Wal-Mart does not make any changes to its pay and employee promotions system (Status quo) Ethical Considerations ACA 2: After reviewing its business core strategy to determine lapses or discrepancies in people management, Wal-Mart implement steps to ensure gender equality in pay and promotions to higher managerial positions.      ACA 3: Wal-Mart settles the gender discrimination lawsuits out of court, involve all employees in resolving the issue of gender discrimination, and implement solutions arrived at in a participatory manner.
Utilitarianism Rights and Duties Justice and Fairness Ethics of Care Virtue Ethics
Evaluation of Alternative Courses of Action based on Other Factors of Consideration Weight 20% 30% 50 % ACA Scores ACA 2 Score WS 40 8 30 9 30 15 32
Criteria Scalability Ease of Implementation Sustainability Total
ACA 1 Score WS 40 8 40 12 20 10 30
ACA 3 Score WS 40 8 20 6 40 20 34
Recommendation Wal-Mart Management should settle the gender discrimination lawsuits out of court, involve all employees in resolving the issue of gender discrimination, and implement solutions arrived at in a participatory manner.
Implementation An organization which is willing to accept change and recover should first be willing to admit what went wrong. It is necessary that issues are identified first then action is taken and constant monitoring and re-evaluation of the executed action. Adopting the best solution ACA 3 wherein Wal-Mart settles the gender discrimination lawsuits out of court, involve all employees in resolving the issue of gender discrimination, and implement solutions arrived at in a participatory manner, the following are the proposed action implementation steps: a. Management meeting which will include the review of promotion program and the revival of Diversity Committee. b. Company meeting which will explain the transformation of policies. c. Review of the changes made d. De-briefing/Training for employees on improved policies and gender sensitivity e. Team Building/Retreat – to promote teamwork and camaraderie among employees f. Semi-Annual/Annual Employee survey (Pulse check) – to regularly check the working condition of the employees
IV. References
Velasquez, Manuel G. (2005). Business Ethics, A Teaching and Learning Classroom Edition: Concepts and Cases . Prentice Hall, 6th edition.
http://www.icmrindia.org/casestudies/catalogue/Business%20Ethics/BECG024.htm http://www.awpagesociety.com/wp-content/uploads/2011/09/Wal-Mart_CaseStudy.pdf http://www.authorstream.com/Presentation/santosh1987-271089-wal-mart-case-studysantosh-business-finance-ppt-powerpoint/
http://corporate.walmart.com/our-story/heritage http://en.wikipedia.org/wiki/Walmart http://en.wikipedia.org/wiki/Criticism_of_Walmart http://www.now.org/issues/wfw/wm-facts.html http://abcnews.go.com/Politics/walmart-discrimination-court-decide-millions-femaleemployees-sue/story?id=13237106
http://finance.yahoo.com/blogs/daily-ticker/women-vs-walmart-supreme-court-hearsargument-sexual-20110329-042243-410.html
http://www.christianitytoday.com/ct/2005/aprilweb-only/52.0b.html http://archive.newsmax.com/archives/articles/2002/6/25/63654.shtml http://womensphilanthropy.typepad.com/stephaniedoty/2011/03/take-action-supportthe-women-of-wal-mart.html
Related Topics