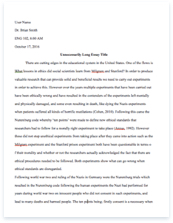 The whole doc is available only for registered users
A limited time offer! Get a custom sample essay written according to your requirements urgent 3h delivery guaranteed
Order Now
Volkswagen AG is a German automobile corporation which sells its products in 154 countries around the world. As of 2007, Volkswagen currently has eight automobile brands. These brands include Volkswagen, Audi, Bentley, Skoda, Lamborghini, Seat, Bugatti and Volkswagen Commercial Vehicles. Cumulatively, these nine brands were responsible for selling 6.2 million vehicles in 2007. The Lamborghini marque was acquired when Volkswagen gained control and ownership of Audi AG, which owns Lamborghini. Starting March 2008, Volkswagen expanded its automobile brand portfolio with its acquisition of a controlling stake in Swedish auto manufacturer Scania AB. Volkswagen also owns and operates Volkswagen Financial Services.
Apart from these marques and companies, Volkswagen AG also owns and operates various international subsidiaries of the various brands in its portfolio. All in all, there are 175 subsidiary companies owned and operated by Volkswagen AG. Volkswagen AG owns and operates a total of 48 production facilities in 19 countries around the world as of 2007. Together, Volkswagen employs a total of 329,000 employees around the world.
Porsche AG controls Volkswagen AG by virtue of controlling 35.14% of the voting rights in the company. This gives Porsche AG a controlling majority in Volkswagen AG. However, German law stipulates that the State of Lower Saxony still has veto power over decisions made by the corporation. In terms of capital ownership, the ownership of Volkswagen AG is as follows.
The Board of Management of Volkswagen AG is composed of five members. The Board of Management is responsible for overseeing the operations of Volkswagen AG with each board member responsible for a specific set of functions within Volkswagen AG. The Board of Management also oversees the management boards of its subsidiary companies. The Board of Management is currently headed by Dr. Martin Winterkorn.
The Supervisory Board oversees the performance of the Board of Management. The Supervisory Board is responsible for approving all important corporate decisions. The Supervisory Board also appoints the members of the Board of Management. The Supervisory Board has 20 members and is headed by Dr. Ferdinand K. Piëch. The members of the Supervisory Board are elected in the annual general meeting of its stockholders.
Volkswagen currently produces vehicles in China through companies with which it has formed joint ventures through . The joint venture companies produced a total of 956,002 vehicles in 2007. These joint venture companies include Shanghai Volkswagen Automotive Co., Limited (formed through a partnership with Shanghai Automotive Industry Corporation)  and FAW-Volkswagen Automotive Co. Limited (formed through a joint venture with the China FAW group).
Bibliography
Volkswagen AG. (2007) Annual Report 2007: Driving Ideas. In Volkswagen AG. Retrieved September 28, 2008 from http://www.volkswagenag.com/vwag/vwcorp/info_center/en/publications/2008/03/Annual_Report_2007.-bin.acq/qual-BinaryStorageItem.Single.File/VW_AG_GB_2007_en.pdf
Related Topics