Potentially Dangerous Volcanoes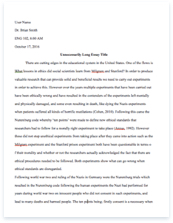 The whole doc is available only for registered users
Pages: 2
Word count: 461
Category: Volcano
A limited time offer! Get a custom sample essay written according to your requirements urgent 3h delivery guaranteed
Order Now
According to Sid Perkins, "a volcano is a spot in earth's crust where molten rock certain types of gases escape from an underground chamber." Volcanoes are not just an earthy phenomenon. Volcanoes can form on land and other places like below the sea, several volcanoes rise above the surface of the ocean floor. Did you know the world's biggest volcanoes lie below the earth's surface? Some volcanoes form near the edges of the Earth boundary.
Many of the earth's volcanoes reside along the arc, these are known as the Ring of Fire and they surround the Pacific Ocean. Many ocean islands were volcanoes and many formed over well known mantle plumes. Some volcanoes erupt small puffs of smoke and ash these eruptions can last months or weeks covering land in ash.
Some of the world's volcanoes appear where Earth's crust is being stretched out, this is what happened in East Africa. Tanzania's Mount Kilimanjaro is a prime example. First off molten rock can burst through the crust and erupt. Then the lava hardens and layers on the old lava to make tall peaks.
Volcanoes can be very dangerous. Throughout recorded history, volcanoes have probably killed about 275,000 people, according to a 2001 study led by researchers at the Smithsonian Institution in Washington, D.C. Scientists estimate that almost 80,000 of the deaths — not quite one in every three — were caused by pyroclastic flows. A pyroclastic flow is These hot clouds of ash and rock sweep down a volcano's slopes at hurricane speeds. Volcano-triggered tsunamis likely triggered another 55,000 deaths. These big waves can pose a threat to people living along coasts even hundreds of kilometers (miles) from the volcanic activity.
Many volcano-related deaths happen in the first 24 hours of an eruption. But a surprisingly high fraction — about two in every three — occurs more than a month after an eruption begins. These victims may succumb to indirect effects like famines when crops fail or people may return to a danger zone and then die because of landslides or during follow-up eruptions.
Mount Helen was active for 26 years from 1831-1857. There was an explosive eruption in 1800. It was not a volcano hazard but there was some steam
For most of the 1900's residents and visitors thought Mount St. Helens was not dangerous, but a beautiful mountain playground filled with wildlife and available for leisure activities throughout the year. Then in 1980 the volcano shook, swelled, and exploded back to life and the local people realized that they had an active volcano in their midst, and millions of people in North America were reminded that the active–and potentially dangerous–volcanoes of the United States are not restricted to Alaska and Hawaii.    
Related Topics