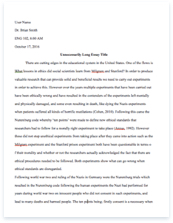 The whole doc is available only for registered users
Pages: 2
Word count: 411
Category: Volcano
A limited time offer! Get a custom sample essay written according to your requirements urgent 3h delivery guaranteed
Order Now
Volcan de Fuego, better known as Fuego, benefits the surrounding towns by being a great tourist site. Although Fuego doesn't seem the best place to visit, it is very beautiful to see the lava flow down the volcano. It is especially breath-taking at night. Fuego also benefits the surrounding towns by being a "twin" to the volcano Acatenango. This volcano is a lot safer and you can actually hike up it. Once you get to the top of Acatenango, there is a "bridge" connecting the two volcanoes. You can walk across it and actually be on top of a highly active volcano. I can only imagine how this would benefit the nearest town, Antigua Guatemala.
Fuego has had many major eruptions and the most recent major one was actually more deadly than Hawaii's volcano, Kilauea. Kilauea is a shield volcano so it pours out slow flowing lava. While Fuego is a composite so it pours out fast moving ash, lava, and mud. The first recorded eruption from Fuego was in 1581. The next few eruptions were in 1586, 1623, 1705, and 1710, these were all recorded by the same historian, Domingo Juarros. In 1800, a minor eruption happened and although it was not as intense as previous eruptions, it heated up a nearby lake that was so hot to the point that 'beasts would not dare to cross it.'
The most recent explosion, and the deadliest, was on June third, 2018. It had many catastrophic consequences. During that explosion a minimum of 159 people lost their lives, at least 300 were injured, and 256 are still missing. This eruption also included a temporary closure of La Aurora International Airport, which is Guatemala's only international airport. This eruption was Fuego's most powerful eruption since 1974, when a strong eruption caused heavy agricultural losses. Pyroclastic flows destroyed all vegetation in the surroundings of the active volcano.
Most of the time, the local population is unaware of when this volcano will explode. It is very common for Fuego to randomly explode and cause ash to cover the surrounding cities. In some rare cases, the people will know and will evacuate to a place further away. When they don't , most people don't even have the proper materials to stay safe. In Guatemala, many people get either sick or even die from the ash and dust coming from Volcan de Fuego.
Works Cited:
https://news.nationalgeographic.com/2018/06/guatemala-volcano-deadly-explosive-eruption-science/

http://volcano.oregonstate.edu/oldroot/volcanoes/fuego/fuego.html 
Related Topics