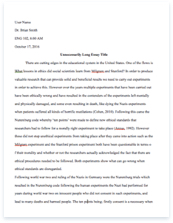 The whole doc is available only for registered users
Pages: 3
Word count: 727
Category: India
A limited time offer! Get a custom sample essay written according to your requirements urgent 3h delivery guaranteed
Order Now
Introduction
Vibrant Gujarat is a biennial investors' summit held by the government of Gujarat in Gujarat, India. The event is aimed at bringing together business leaders, investors, corporations, thought leaders, policy and opinion makers; the summit is advertised as a platform to understand and explore business opportunities in the State of Gujarat. The sixth edition of the summit provided enormous prospects to the State to display its strengths, progressive stand, initiatives taken to improve governance, investor friendly climate and art and culture of Gujarat.
Inclusive development being the prime focus, the key areas for development identified included: Innovation, Sustainability, Youth and Skill Development, Knowledge Sharing and Networking. These major areas infused through more than 127 events organized under the aegis of Vibrant Gujarat 2013 Summit.
In the run up to the Vibrant Gujarat 2013 Summit, the government planned a number of events in the form of seminars, conventions, panel discussions, lecture series, exhibitions, and other innovative forums for discussions, brainstorming sessions and interactions.
Vibrant Gujarat 2013 Statistics
Total MoUs signed: 17,790
Total events: 127
Thematic events: 38
Speakers: 830
Participation entities: 1915
Footfall: 16 lakh
Countries: 121
Delegates: 58,000
Foreign delegates: 2100
Strategic partnership: 2670
Investment Intentions: 17719
SME intentions: 12886
Employment Generation: 3.73 lakh
Information Technology (IT)/Information Technology Enabled Services (ITES) Gujarat Scenario
* More than 1000 ICT & BPO companies are operational in Gujarat. * 127 new companies are registered with the Commissionerate of Information Technology. * More than 1250 companies are registered with Gujarat Electronic & Software Industries Association(GESIA) * IT units in Gujarat are spreading their markets from the US to other regions like Europe, Middle East and Africa. * Infrastructure available at:
* Gujarat International Finance Tec-City(GIFT)- A one stop destination for global financial services industry spread over 500 acres between Gandhinagar and Ahmedabad * Infocity – Gandhinagar
* GNFC Infotower – Ahmedabad
* Astron IT Tech Park – Ahmedabad
* Another one coming in Baroda
* The stretch between Ahmedabad and Gandhinagar is now being developed as a knowledge corridor. Land has been allotted and several IT parks and centres of excellence are taking shape here. * 14 Special Economic Zones have been planned specifically for IT/ITeS – 7 are notified and 7 have secured formal approval Key Enablers for growth of IT sector in Gujarat
Investment Opportunities
The main IT/ITeS areas under focus in the Vibrant Gujarat 2013 summit were: * Emergency services
* Cloud based services and solutions
* SEZs
* Hardware Manufacturing
* Urban and rural planning – using GIS, remote sensing
* Knowledge Process Outsourcing
* Data/Computer Centres
* Execution of E-Governance initiatives
* IT based education and trainings
* During the Vibrant Gujarat Investment Summit 2011, 115 MoUs were signed for the IT/ITeS sector as against 20 MoUs in the 2009 Summit. The figures for this year's summit are not available as of now. * The proposed investment amounted to Rs. 68,565 crore and could provide employment to 320,000 people. * Foreign investments proposed in the sector by USA were about Rs. 5300 crore employing 14000 people.
Smart Cities to come up in Gujarat
* Proposal for three smart cities were announced in Vibrant Gujarat 2013. * The first city will come up on the Delhi-Mumbai Industrial Corridor at Detroj( on 1200 hectare land. Around 50 Japanese companies will set up business there. * Second smart city will come up at Dholera(110 km from Ahmedabad) on a 87000 hectares of land. It will be the first smart city where the entire system will be digitally enlabled. 78 MoUs worth Rs. 33353 crore were signed. CISCO will look after the logistics.
* Apart from this the state government is also planning a per fast train service between Dholera and Ahmedabad with financial and technical support from Japan. There is also plan to build a super-express highway worth Rs 2200 crore between Ahmedabad and Dholera. * The third smart city will come up at Bahucharaji with world class facilities. * A smart city experience centre was also inaugurated at the Mahatma Gandhi complex in Gandhinagar. A model of Dholera smart city was unveiled here.
Vibrant Gujarat Global Trade Show
The Vibrant Gujarat Global Trade Show was also organized parallel to the Vibrant Gujarat 2013 summit. The major IT companies which had their exhibits in this trade show were:
* IBM
* Microsoft
* Vodafone
* Airtel
* CISCO
The Vibrant GESIA IT expo was also organized concurrently at the Global Trade Show.
Related Topics