Veneration Without Understanding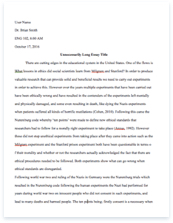 The whole doc is available only for registered users
A limited time offer! Get a custom sample essay written according to your requirements urgent 3h delivery guaranteed
Order Now
Veneration without Understanding, written by Renato Constantino, was made in order to convince the Filipinos who have doubts how and why Rizal is considered the national hero. Constantino compared the Philippine hero to many nations in which he explained their heroes were leaders of the revolution and ours was adjacent to such revolution: Washington – United States, Lenin –Soviet Union, Bolivar – Latin America, and others. Rizal played a very big role in influencing Bonifacio, who is the leader of the revolution and the one fighting for the country's liberty. Constantino added the entry of Americans to support his work. William Howard Taft was the person, who suggested that the Philippines should have a national hero. Chosen contestants were in the candidate of being selected out of these were Bonifacio, Aguinaldo, Del Pilar, Mabini, Luna, and others.
I think that everyone has their own standards when it comes to picking and appointing a leader and a hero. Constantino himself, had his own standards of having a hero. His data was not based on facts. The heroes he mentioned, he didn't even bother to delve deeper. Finding out, Washington was a rich man – owning plantations and even slaves. Rizal had nothing compared to what Washington had but his family and attainment of such high degree of education. Americans did not choose the province to be named Rizal, it was a Filipino native who initiate the name of Rizal to be used at thus was approved by the States. In addition to this, the death of Rizal was known to be celebrated even before the Americans arrived – Emilio Aguinaldo had set the day to an observance.
Lastly, Rizal was not the person needed by the Americans because he was a good model of anti-thesis of revolution, he is not a puppet used to lure us, not a piper to hypnotize us – he is respected to be the hero of our heroes. Yes, indeed, he inspired many of our heroes and they consider themselves a saluting person to Rizal. After stating some facts in contrast to Constantino's argument, it was as usual – many of the members believed once again that Rizal was a just hero of the country. As Esteban A. De Ocampo stated in his work: Who and what made Rizal our foremost national hero, he stated that no one can surpass the things Rizal did. Everyone knows what Rizal did for the country, his works, and other contributions to societies. But according to De Ocampo, he was a selfless being. He abandoned his childhood and entered maturity at an early age, abandoned his personal interests, and he chose to be serving the Filipinos rather than enjoying his life with friends, women, and family. He was able to use his God given gifts and abilities at an early age.
Rizal's powerful words in his writings had an impact and contribution to the formation of the Filipino nationality. He served as an inspiration to most Filipinos, he lead his fellow countrymen to fight for their God given rights to our own nation. Rizal's work ignited a flame that not only inspired others, but a flame that set us free. Given the fact that he came from a wealthy family, was intelligent, he could've lived a life in peace and prosperity. But instead, he dedicated his life into hard work and writing for the his love to serve his fellow countrymen, and his own country, Philippines.
Rizal is a well-known human being, and cannot be forgotten. His undying conviction, service, and love for the Filipinos and Philippines. His own countrymen would all agree that making him the national hero, serves him, and suits him. Throughout his hardships and hard works, through his powerful written words, and not to mention, his martyrdom to his own country, he serves as the greatest hero.
Related Topics