Various approaches to ensuring quality within Tesco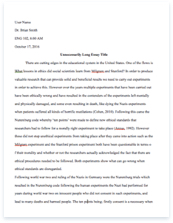 The whole doc is available only for registered users
A limited time offer! Get a custom sample essay written according to your requirements urgent 3h delivery guaranteed
Order Now
Definition of quality.
Quality is considered today as continuous trip for the organizations, rather than achievable status, taking into account fast ecological changes that are characterized by the majority of the markets.
The British Standard Institute has put a simple yet effective explanation of quality:
"Quality is the hallmark of every successful company. It is blend of good design, efficient production and reliability, which, once achieved, brings benefits such as reduced waste, lower overheads, better products and services and hence fewer customer complaints".
Chris Sheldon – BSI, 1992
Various approaches to ensuring quality within Tesco.
Quality Management System (QMS) is regular way of guarantee that the activities necessary to design, develop, and deliver products and services, that are fit for the purpose, are planned and carried out effectively and effectively. Systems like WIBI and JIT guide Tesco towards improved performance.
WIBI (Will I Buy It) is a continuous quality check used by supermarket giant Tesco on all goods by all staff from production to point of sale. (see Appendix 1). This simple strategy of examination gives any employee power to remove products from selling chain. This method of constant examination means all workers at every level are involved in quality control.
Tesco has created each specification to a product, guaranteeing that products meeting their requirements, when customers buying them, by asking the customers what are their needs and wants and then communicating it to the suppliers. For instance, Tesco offers a wide variety of dairy products. To meet customers' expectations Tesco's criteria of specifications required:
1. Water and fat content, often set down in legal requirements.
2. Microbiological results – this has a significant impact on food safety and shelf life. However, the right micro flora can be essential to the products performance.
3. Flavour profile – It is as essential for a cheese to obtain the right flavour profile if it
is to have the right strength.
4.Visual quality – It is important that products look as well as taste delicious.
For meat, for example, suppliers define what grades and weights of carcase are suitable to meet those specifications. The set of other factors, such as color of a muscle and fat, also is taken into account for suitable delivery to Tesco. (Source: Tesco. Quality standards)
In the latest 90s Tesco has changed its distribution system to the just-in-time system (see Appendix 2), which is the second method used to control quality. This strategy concentrates on making quality products, in the quantity needed, when it is needed. This strategy exposes waste and makes continuous improvement possible. In the old system products were delivered to the stores in half-empty lorries, where now goods of around 40% of total sales went streight to the stores within hours of arrival. Just-in-time supply allowed Tesco to add 35,000 sq. ft. (3,255sq. m.) of sales space to its existing stores by cutting out on stockrooms.
The improved quality directly brings the contribution to profit (Wille 1992 and George and Wemerskirch, 1994). This will occur as a result of the reduced costs and improved customer perception which result in improved profitability, a diagram shown below illustrates this:
IMPROVE
QUALITY
COST DOWN
SALES UP
COMPETETIVE
ADVANTAGE
MARKET
SHARE UP
HIGHER
PROFITS
Source: Wille "Quality, Achieving Excellence" 1992
Operations improvement
"Quality" of goods and services has become a key competence of successful organisations. All successful enterprises rely upon some sort of quality management system, even if it is a relatively informal process of logging customer orders.
QMS gives consumers and users confidence, that the supplier will be capable to carry out of its commitments and consistently provide services which satisfy their requirements. It aims to provide a suitable Quality check to achieve business benefits for all groups of stakeholders, it is focused upon continuous improvement of work to sustain satisfaction of the costomers.
Recommendation.
This system should help to identify, measure, and to operate key inputs and outputs (services) in the organization, and to guarantee sequence in how they are designed, developed and delivered.
The key characteristics forming a basis of quality management are brought in the list as follows:
* Place the customer as the center of the universe. Businesses strive to meet and exceed the customer's needs and expectations.
* Demands continual improvement in all areas. William Perry, past Executive Director, Quality Assurance Institute, said, "If quality is not improving, it's deteriorating." Quality management is a long-term, never ending process
* Quality management requires a unified effort from everyone in the organization. Productivity comes through harnessing the ideas and energy of all people at all levels. Management provides the resources, training, and support to get the job done. (Source: Quality Management Reloaded According to Dr. W. Edwards Deming)
Related Topics