Usefulness of the Balanced Scorecard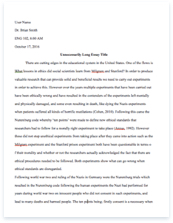 The whole doc is available only for registered users
A limited time offer! Get a custom sample essay written according to your requirements urgent 3h delivery guaranteed
Order Now
Introduction
The purpose of this report is to assess the usefulness of the balanced scorecard (BSC) model within a business and strategic management accounting. To acquire such information, the model will be applied to a company and then critiqued giving both the benefits and any practical implications regarding the use of the BSC. The BSC was introduced by Kaplan and Norton (1992) as a new approach to strategic management accounting. 'The purpose of the balanced scorecard is to guide, control and challenge an entire organisation towards realising a shared conception of the future' (Chavan, 2009, p398). It involves measurement over four perspectives each defined by Kaplan and Norton (1992, p72) as:
'Financial – How should we appear to our shareholder?
Customer – How should we appear to our customers?
Internal business Processes – What business processes must we excel at Learning and growth – How will we sustain our ability to change and improve?' The objectives of the BSC should link directly to the vision and strategy of the business.
The case study company is the BMW Group (BMWG). It is an automobile manufacturing company offering mobility products over three brands, BMW, MINI and Rolls Royce. It is a worldwide organization that currently has 23 production and assembly plants in 13 different countries (BMW Education Programme, 2012). They also have over 107,000 (in 2011) employees producing a total of 1,738,160 vehicles and had a revenue of £68,821 million for the financial year ending 2011 (BMW Group Annual Report, 2011).
Their competitors are businesses in the premium automobile market, such as Mercedes-Benz and the Volkswagen Group, which owns premium brands Audi and Porsche. The target customer base for the BMWG is within the upper middle class sector – professional employees high in the corporate world.
The Group's ultimate objective is to be the world's leading supplier of premium products and services through to 2020 (BMW Group Annual Report, 2010). This vision has been translated into strategic objectives within the BSC which all work towards the same goal of sustainability which has been outlined in Appendix A. The objectives will now be explained as to why the measures were chosen.
The balance scorecard applied to BMW (Appendix A)
Financial Perspective:
Measuring market share is directly in line with the vision as it clearly shows if the business is leading the industry and indicates if quality is above their competitors. Another method to coincide with the profitability objective is using ROCE. This allows for the company to maximise shareholder value by maintaining a certain return expected on invested capital. In accordance with BMW's sustainability report (2010) this target was set at 26%.
A practical implication of this is if heavy investment is made which will receive future income, the results will be below target therefore it may deter managers to undergo expensive investments that may be highly profitable in the future. According to Dow Jones Sustainability Index Report (2012), BMW are leading the world with their sustainability model, and also have consolidated their position as market leaders within the luxury car segment. Therefore to further pursue this objective through 2020, the target is to continue to hold/improve upon its current market share.
Customer Perspective:
Customer satisfaction would be measured via questionnaires given to customers to rate the service or product received. This would pursue the objective of providing quality products and services as the customers use the goods and ultimately judge whether the company are delivering on these objectives. This could then be compared against competitors to ensure they are performing ahead of the market. However there could be difficulty in attaining information that is free from bias.
If the company choose a group of customers who have only ever owned their products, then the results would be skewed in the favour of the BMW group therefore not providing accurate information. A measurement of the customer acquisition attained by the business is also used. This not only allows the BMW Group to maintain share and be market leaders, but also is a strong indicator that they are providing goods and services at a level above what their competitors are currently offering as new consumers are investing products from the company.
Internal Business Perspective:
To measure the objective, improve resource efficiency and environmental impact, the BMW Group need to have a product which has zero co2 emissions. The company are currently in the process of releasing an all-electric car which will complete this goal therefore this has been chosen as a goal. This aim allows the business to pursue the vision of offering premium products to customers. The second measurement is the amount of non-recyclable wastage per vehicle produced.
Reducing this figure allows for the efficiency within the BMW Group to increase, resulting in less squandered expenditure. Less monetary wastage means more cash can be reinvested in the company to improve its services and products. A limitation of this is the cause-and-effect link (Norreklit, 2000). This improvement could be due to employees' suggestions on how to improve efficiency therefore the relationship can be difficult to establish and may not be clear and could be due to other factors such as investment in training. This makes the BSC a rigid tool by not successfully linking measures together (Sven et al, 2006)
Learning and Growth Perspective:
The first objective would be to ensure staffs are sufficiently trained in order to provide premium services and products. This is measured by how much money is invested in the training of the Group's employees. This figure should be maintained or improved upon depending on product releases. A practical implication of the measure is if the figure is looked upon alone. For example if less training is given, does this mean that they are failing at the objectives? It could simply be due to the high skill level of current staff which are improving efficiency without the need for extra training.
The final measure ensures employees are sufficiently motivated and satisfied within their working environments by how attractive the business is as an employer among engineers/economists and also the amount saved from suggestions by employees. Remaining the highest within the automobile market (Universumglobal, 2012) be a goal for the company, to remain as industry leaders.
Benefits of the BSC
The BSC model overcomes limitations of traditional measurement systems that do not include operations taken by managers which increase shareholder value and only include their expenses (Kaplan, 1994). The financial perspective remains a key aspect of the BSC as financial performance measures indicate whether both the strategy and execution are contributing to the business' monetary position (Kaplan and Norton, 1992). The Customer perspective shows how they are performing in areas such as customer retention. Business processes shows measures that most impact the customer (Kaplan and Norton, 1992), allowing the company to maintain a competitive advantage within the market by differentiating themselves (Bowhill, 2008).
Learning and growth allows employees and IT systems to be measured for how well they achieve the company's goals. According to studies carried out by De Geuser et al. (2009), that both the strategy and feedback was improved upon once the BSC was applied consequently ensuring the business is working towards its vision. BSC also improved the communication of the corporate strategy to employees on all levels thus allowing them to perform tasks towards the company's goals (Shutibhinyo, W, 2013).
Limitations of the BSC
In accordance with Atkinson et al (1997) that the BSC fails fully adhere with the stakeholder approach to strategic management as it fails to consider vital stakeholders such as suppliers and the community. This means that the BSC does not fully cater to the full strategic approach managers will undertake. For example, sourcing reliable suppliers would be a vital component of the firm's strategy however the BSC does not approach this. To improve the model, further perspectives (e.g. suppliers and corporate governance) should be undertaken to ensure all aspects of sustainability is actively pursued and measured.
A second limitation of the BSC, is that the model is not catered to all typed of businesses such as smaller firms (Johanson et al, 2006). In a study by Speckbacher et al (2003), 26% of firms used the BSC and most had only limited use for the model. This is due to many smaller companies operating on a 'day to day' basis and do not focus on aspects such as learning and growth (Johanson et al, 2006). Also, non-profit organisations do not focus on financial data, and fiscal information is key to the BSC, the model's usefulness is reduced within strategic management (Johanson et al, 2006).
Conclusion
In review of the report, it has been concluded that the BSC can be a useful tool within strategic management. It has shown to improve companies' corporate strategy and communication thus improving organisational structure. Conversely, there is still further research to be done on the BSC as there are clear limitations of its use and this need to be improved upon for the model to be deemed as the definitive strategic management approach.
Appendix A
Perspective| Objective| Measure| Target|
Financial| Be the Market leader of premium mobilityHighly profitable | % of Market share within this areaReturn on capital employed (ROCE)| Higher % of market share over competitorsAchieve over 26% year ending 2013| Customer| Provide customers with highest quality products and servicesCustomer Acquisition| Measuring the customer satisfaction level via questionnaires/surveys The number or % of new customers| Exceed Market standard in providing products and services to customersImprovement year on year| Internal Business Process| Improve resource efficiency and environmental impact from the automobilesImprove efficiency in production of their products| Having a car with zero co2 emissions amongst their product line
The amount of wastage that is non-recyclable per vehicle produced| Worldwide market launch of the all-electric BMW i3 by the year end 2013Lower non-recyclable figure (kg) to under 5kg| Learning and Growth| Ensuring employees have the skill set to provide exceptional service and productsEnsuring the satisfaction and motivation of employees | The amount of money invested in training schemesMeasurement of how attractive an employer the group are according to engineers and economists and the amount saved from these suggestions| Achieve growth/maintain at current level of money invested in trainingRemain/improve on the top 3 status amongst engineers and economists. Also improving efficiency within the business from staff suggestions|
References
Aidemark, L.-G. (2001), "The meaning of balanced scorecards in the health care organisation", Financial Accountability & Management, Vol. 17 No.1, pp.23-40.
Atkinson, A.A., Waterhouse, J.H. and Well, R.B. (1997), "A stakeholder approach to strategic performance measurement", Sloan Management Review, Vol. 38 No. 3, pp. 25-37.
Bowhill, B. (2008) Business Planning and Control: Integrating Accounting, Strategy and People. Chichester: John Wiley & Sons Ltd.
http://www.bmweducation.co.uk/coFacts/view.asp?docID=88
Dow Jones Sustainability Index Report (2012
De Geuser, F., Mooraj, S. and Oyon, D. (2009). 'Does the balanced scorecard add value? Empirical evidence on its effects on performance', European Accounting Review, 93-122.
Kaplan, R.S, )1994) "Devising a balanced scorecard matched to business strategy", Strategy & Leadership, Vol. 22 Iss: 5 pp. 15 – 48
Kaplan, R.S. and Norton, D.P. (1992) 'The balanced scorecard measures that drive performance', Harvard Business Review, 70 (Jan-Feb): 71-9. Norreklit, H. (2000) 'The balance on the balanced scorecard – a critical analysis of some of its assumptions', Management Accounting Research, 11: 65-88.
Meena Chavan, (2009) "The balanced scorecard: a new challenge", Journal of Management Development, Vol. 28 Iss: 5, pp.393 – 406
Shutibhinyo, W (2013) 'BALANCED SCORECARD ATTRIBUTES: KEY DETERMINANT AND PERCEIVED BENEFITS', Global Journal Of Business Research (GJBR), 7, 2, pp. 1-8,
Sven C. Voelpel, Marius Leibold, Robert A. Eckhoff, (2006),"The tyranny of the Balanced Scorecard in the innovation economy", Journal of Intellectual Capital, (7) Iss: 1 pp. 43 -60
Speckbacher, G., Bischof, J., Pfeiffer, T. (2003), "A descriptive analysis on
the implementation of balanced scorecards in German-speaking countries", Management Accounting Research, Vol. 14 No.4, pp.361-88.
Johanson, Ulf. Skoog, Matt. Backlund, Andreas. Almqvist, Roland (2006) "Balancing dilemmas of the balanced scorecard", Accounting, Auditing & Accountability Journal, Vol. 19 Iss: 6, pp.842 – 857
http://www.universumglobal.com/IDEAL-Employer-Rankings/Global-Top-50
Related Topics