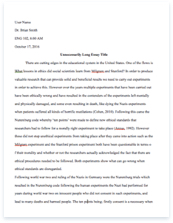 The whole doc is available only for registered users
A limited time offer! Get a custom sample essay written according to your requirements urgent 3h delivery guaranteed
Order Now
1. EXECUTIVE SUMMARY
United parcel service is a company which was in progress from 28th of August 1907 United States of America. This company consists of air-cargo, aviation technologies, Tele services and consulting. There had been 10 chief executives in the company from the launch and the current chief executive is Mr. Scott Davis.
In UPS, they operate centers that feed parcels to hubs where parcels are moved to their requested target (Spoke & Hub Model).
United Parcel Service can be identified as a very competitive organization because it competes with many other international companies like FedEx and DHL. When it comes to supply chain management of the companies, UPS has a competitive edge over companies. Supply Chain plays a vital role in UPS.
UPS has a shared IT policy, which connect multi client distribution centers where it gives a benefit to the customer in limiting the capital investment of the distribution network. Also UPS practices a asset recovery and recycling management system. UPS have always interacted with its supply chain partners to improve the outcomes of customers.
As a company UPS is having few limitations when it comes to confidence in United Parcel Service, package delivery times, unstable fuel prices, speed of package delivery etc. UPS is searching for solutions to these issues and limitations and they have already implemented new practices in order to minimize the difficulties that are faced.
UPS is applying new technologies such as Flex Global view, Tradesence, Myfreight to manage the goods accurately from source to destination. On discussing the UPS's inventory management system, we can see that, it comprises 55% of its total cost. And further they have developed their IT system to attain their objectives in bringing down cost.
2. INTRODUCTION
2.1 Key Facts of United Parcel Service  Founded: August 28, 1907, in Seattle, USA  Logistics Services Revenue: US$49.6 billion (2010)  Operating income: US$5.874 billion (2010)  Net income: US$3.488 billion (2010)  Employees: 400,600 (2010)  2010 Delivery Volume: 4.0 billion packages and documents  Daily Delivery Volume: 15.8 million packages and documents  Daily U.S. Air Volume: 2.3 million packages and documents  Daily International Volume: 1.9 million packages and documents  Service Area: 200+ countries and territories; every address in North America and Europe  Customers: 7.9 million daily (1.8 million pick-ups, 6.1 million delivery)  UPS.com: Average 18.5 million daily on-line tracking requests  Retail Access: The UPS Store;4647, Mail Boxes;1306, UPS Customer Centers;1000, Authorized outlets;17000, UPS Drop Boxes; 40000  Operating Facilities: 1801  Delivery Fleet: 93637 package cars, vans, tractors, motorcycles  UPS Jet Aircraft Fleet: 268(9th largest airline in the world)  Chartered Aircraft: 311  Daily Flight Segments: Domestic – 1130; International – 796  Airports Served: Domestic – 424; International – 389  Some of the Air Hubs: United States: Louisville etc, In Europe: Cologne, Germany etc. In Asia Pacific: Taipei, Taiwan; Pampanga, Philippines, Hong Kong, Singapore etc.  Supply Chain and Freight 2010 Revenue: $8.3 billion  Facilities: 1033 facilities in more than 120 countries; 38000000 square feet  UPS Freight Key services: Leading provider of less than truckload services coast to coast.  Delivery fleet: 6353 tractors , 21818 trailers  Facilities: 215 plus service centers
3. HISTORY OF UPS
1907 19-year-old Jim Casey and 18-year-old Claude Ryan founded the American Messenger Company in Seattle, Washington, capitalized with $100 in debt. 1913 1919 The first delivery car appeared, a Model T Ford Service began in Oakland, California. The name United Parcel Service was adopted. 1930 A consolidated service began in New York, First mechanical system for package sorting. Accountant George D. Smith joined the company. 1940–1959 Services were expanded by acquiring "common carrier" rights to deliver packages between all addresses, any customer, private and commercial. 1952 1975 1976 Blue Label Air established UPS began servicing all of the 48 contiguous states of the USA. UPS established itself in Europe with a domestic operation in West Germany. Blue Label Air. 1982 UPS Next-Day Air Service is offered in the US and Blue Label Air becomes UPS 2nd Day Air Service. 1988 1999 2003 UPS Airlines is launched. UPS became a public company UPS unveiled a new logo, replacing the iconic package and shield originally designed in 1961 by Paul Rand. 2004 2005 UPS entered the heavy freight business. UPS completed the purchase of LYNX Express Ltd, one of the largest independent parcel carriers in the United Kingdom, for £55.5 million (US$97.1 million) after receiving approval for the transaction from the European Commission. 2007 United Parcel Service celebrated its 100th anniversary.
4. SWOT ANALYSIS AND PORTER'S FIVE FORCES  SWOT ANALYSIS Strengths:            Strong market positioning Cost advantage Strong supply logistics Online growth Using best technological systems Strong brand equity High customer loyalty Strong transportation infrastructure Broad portfolio of services Strong distribution network Reputation management Strong European and Asian hubs
Weaknesses:      Over leveraged financial position Substantial debt ($8668 million in 2008) Geographical concentration (mostly concentrated on USA) Less mass media communication UPS sales representatives are by far less available, less helpful, and less friendly than their counterparts at FedEx Heavy union presence
Opportunities:       Expanding Chinese and Indian market Online business development New technological developments Company takeovers Online shopping Product and service expansions Increasing of international middle class
Threats:       Unstable fuel prices around the globe Economic recession Exchange rate fluctuations Competitor price wars Governmental regulations Strikes, work stoppage and slowdowns Intense competition
 PORTER'S FIVE FORCES
Michael Porter provided a framework that models an industry as being influenced by five forces. The strategic business manager seeking to develop an edge over rival firms can use this model to better understand the industry context in which the firm operates.
Strong Brand Image
LOW
THREAT OF NEW ENTRANTS
High Capital Expenditure Economies of Scales Trade tariffs and regulations
Labor problems Capacity Constraints Fuel costs Highly consolidated industry
POWER OF SUPPLIERS
COMPETITIVE RIVALRY
POWER OF BUYERS
HIGH
HIGH
MODERATE
Low switching costs But customers too small to have any individual advantage
There are no real substitute for air freight
THREAT OF SUBSTITUTES
LOW
5. UPS DISTRIBUTION NETWORK
UPS' Parcel Network is established on a hub and spoke model. Which means, UPS operates centers that feed parcels to hubs, where parcels are sorted and forwarded to their destinations. Centers typically are the point of entry for parcels and send the parcels to one or more hubs. A hub is a location where many centers send packages to be sorted and sent back out to other centers or hubs.
6. COMPETITORS OF UPS
When it comes to United Parcel Service the competition is very much aggressive. UPS has both local and foreign competitors. When it comes to domestic competition major competitors are USPS and FedEx. When it comes to international level major competitors are Canada Post, Deutsche Post, Royal Mail, Japan Post, India Post and many other regional carriers, national postal services and air cargo handlers.
7. UPS TRADE DIRECT PORTFOLIO OF SERVICES
 UPS Trade Direct Cross Border This provides an end-to-end solution providing complete dock-to-door movements of packages and freight shipments across borders between NAFTA markets. Origin-to-border movement is by ground trailer.
UPS Trade Direct Ocean For economical movement of shipments in major trade lanes worldwide, with delivery direct to retailers and end consumers. This combines ocean freight and customs clearance with final UPS package or LTL delivery.
UPS Trade Direct Air Combines air freight and customs clearance with final UPS package or LTL delivery. This enables you to get your product to customers with the benefit of bulk shipping and the speed of individual direct express shipments by transparently combining the best features of both.
8. IMPORTANCE OF SUPPLY CHAIN MANAGEMENT
UPS Supply Chain Solutions combines a shared IT platform with a network of multi-client distribution centers that are located strategically over the United States.
Following are some of the advantages of using the UPS distribution services and Network 1. Minimizing capital investment of the customer by controlling its established network and IT systems to gain cost and service advantages so that the customer has no need of investing in facilities and systems of their own.
2. Locating firm's products near to the firm's customers enable optimal arranging of inventory that will help to reduce time-in-transit and also overall transportation costs. Through the UPS distribution and Services Network, 99% of the U.S s population could be reached within two days.
3. UPS supply chain solutions can identify the proper carriers to reach to their customers at a right price
4. Using advanced systems to manage inventory and shipments allow to identify and get the information which needed to meet the orders and to keep maintain the perfect product inventory 5. UPS's distribution services network provides the following services also: Inbound receiving Storage services Replenishment Pick-and-pack operations Integrated shipping system Basic returns Inventory management Standardized management reports Value added services
Doing business with other countries will make possibilities and also challenges. Handling sellers can be a hard task when there are different languages, cultures, time zones and distance. To prevent that UPS's supplier management services noticed every action of their customers. By doing so they managed to establish a perfect supply chain
9. THE WAY UPS CHAINPARTNERS TO CUSTOMERS.
INTERACTS WITH ITS SUPPLY IMPROVE THE OUTCOMES FOR
UPS standard services include the following. Vendor Compliance and Order Management UPS manages the customer's supplier, item, order and shipment details to ensure what the customer orders is and what the customer receives.
Global Information Management UPS track every result and identify the progress to find out whether their service is in the line or not.
Global Distribution Management UPS services include integration, pick and pack, pre-distribution, warehousing, distribution center by-pass, customs clearance and also end handling
Regulatory Compliance Management UPS manages and monitors the customer's documents to find out the accuracy in comparing customers purchase order, and the tracking details of customs clearance progress.
Transportation Management UPS using local and international transport services to deliver product at the right time to the right place.
10. LIMITATIONS
Some difficulties that UPS faced & Solutions 1. Consumer Confidence in UPS's Delivery Times  UPS is the first shipping company to offer a money back guarantee on shipments.
UPS has recently improved delivery times in, Atlanta, Baltimore, Boston, Dallas, Houston, Indianapolis, Kansas City, Los Angeles, Miami,
Minneapolis, New York, Philadelphia, Pittsburgh,
They did this by fixing railroad schedules while improvements also came through modifications of UPS's hub-and-spoke interstate trucking network. Other improvements resulted from changing package sorting times or locations.
2. Unstable Fuel Prices In 2003 UPS beginning use C and C++ to generate preloading labels for packages to aid in the loading of delivery vans. It will also include built-in geographic information system software to help planners map out routes.
Implementation of Transportation computer software system should reduce the mileage of the company's delivery fleet by more than 100 million miles per year, saving about 14 million gallons of fuel.
3. Speed of Package Delivery 
Solution: Delivery Information Acquisition Device (DIAD) enabled drivers to scan package barcodes, capture signatures and then up-load this data onto the mainframe from any telephone.
UPS is basing the package-flow system on smart labels that contains bar-coded delivery information.
4. Pilots dependent on ground control to decide every maneuver. 
Implemented Automatic Dependent Surveillance-Broadcast, or ADS-B in plane's cockpit.
ADS-B transmits speed, heading, altitude, and GPS coordinates, to all other planes similar equipped allowing each to map traffic around them. As a result pilots become aware of other planes operations, and can act upon those to create their own path flows, which minimizes the time and fuel usage.
11. FEATURES OF THE COMPANY'S OPERATIONS WHICH CLEARLY REFLECT COMMON PRACTICE IN SUPPLY CHAIN MANAGEMENT. UPS declared that they would save fuel by minimizing left turns. Because drivers are idle at intersections while waiting to make left turns, UPS developed software that routes the day's packages with preference to right turns. Another advantage of right turns is at stop signs because they spend less time waiting to cross several lanes of traffic when making a left.
UPS offers all-around global supply chain capabilities, including supply chain management, order and inventory management, service parts logistics and distribution center management. The services help clients reduce costs, improve customer service, reduce inventory investments and accelerate product delivery, which can result in raised business performance for UPS customers.
Service parts logistics (SPL) supports the repair and maintenance of equipment after it is in the hands of the end customer. This includes the management of parts, repairs and refurbishment. A service parts network includes order and inventory management, distribution and technical support. UPS designs and manages an urgent parts network and return-and-repair operations across a variety of industries.
The asset-based UPS small package and global UPS Freight network includes all modes of transportation for all sizes of shipments worldwide. UPS's air and ocean freight forwarding services can make managing supply chains simpler. UPS also manages the transportation details – such as shipment booking, carrier routing, tariffs, and customs requirements – that can cut into precious time and resources that can be better spent on the customer's core business.
Transportation specialists design, plan and operate networks that optimize costs, efficiencies and customer service. Key network management solutions include
international air, ocean and road freight, transportation network management, shipment processing, reengineering and network design, multi-modal carrier selection and routing, load building and consolidation, backhaul management, shipment visibility and documentation, carrier selection and performance reporting, claims administration, liability and risk management, staffing, auditing and freight payment and on-site management.
12. UPS SUSTAINABILITY CONCEPT ANALYSIS
In a significant move that once again demonstrates its environmental leadership, UPS has adopted a plan to cut the carbon emissions of its airline by an additional 20 percent by 2020, for a cumulative reduction of 42 percent since 1990. The goal is laid out in the latest edition of UPS's Sustainability Report, released today at the website responsibility.ups.com/sustainability. The report shows the UPS Airlines already is a leader in fuel efficiency in the package delivery sector with an efficiency factor of 1.42 CO2 pounds per Available Ton Mile. The report further discloses UPS's total global carbon inventory including Scope 1 (direct) emissions as well as Scope 2 and 3 (indirect) emissions, a level of reporting unusual for its industry. The aircraft goal is the first of a series of carbon reduction goals that the company plans to set in the coming years, according to Bob Stoffel, UPS senior vice president and the executive responsible for UPS's sustainability program. UPS intends to achieve its 2020 airline goals by investing in more fuel-efficient aircraft types and engines; fuel-saving operational initiatives, and the introduction of biofuels. The New Jersey solar facility and an existing UPS solar facility in Palm Springs, Calif., together offer significant environmental benefits based on a projected annual reduction of 161 metric tons of CO2 emissions. That's the equivalent of:   Taking nearly 32 cars off the road annually. Not consuming 374 barrels of oil.
Saving 18,049 gallons of gas. Providing electricity for nearly 20 households.
In addition to the solar facilities in California and New Jersey, the facility at the UPS Regional Air Hub at the Cologne-Bonn airport in Germany has its own rooftop solar farm, commissioned and operated by the airport. The farm produces up to 1.2 million kWh of electricity. Beyond evaluating the feasibility of solar projects, UPS has upgraded nearly 70,000 lighting fixtures since 2007 at more than 200 of its largest facilities, saving more than 25 million kilowatt hours. UPS pursues a wide range of socially responsible and sustainable business practices designed to reduce its impact on the environment and improve communities around the world UPS has 94,600 vehicles in operation. In May 2008 UPS placed an order for 200 hybrid electric vehicles (adding to the 50 it has currently) and 300 compressed natural gas (which are 20% more fuel efficient, and add to the 800 it already has) vehicles with from Daimler Trucks North America UPS received a "striding" rating of 76 points out of 100 totals on the environmental scorecard by the Climate Counts Group for their efforts to lessen the company's impact on the environment. UPS has also been awarded the Clean Air Excellence Award by the United States Environmental Protection Agency because of the alternative fuel program they have developed.
13. TECHNOLOGIES AND INFORMATION SYSTEMS
UPS which is an industry leading company provides comprehensive information on shipments so customers can accurately manage goods, from origin to destination, using multi-modal freight strategies. From inventory and order management to shipment tracking, technology is a critical in order to identify bottlenecks and delays, to evaluate carrier and vendor performance and to design and optimize supply chains. Therefore following are some of the technologies and systems UPS uses in its day to day activities.
FLEX GLOBAL VIEW Flex Global View (FGV) is a visibility tool that proactively provides customers and UPS operational personnel with comprehensive transportation and customs visibility for Air and Ocean freight shipments, as well as Customs House Brokerage services within and across a Web interface via the Internet. FGV provides transaction tracking capabilities 24 hours a day, 7 days a week. Visibility for customers can improve the performance of virtually every function in their business – customer service, accounts receivable, inventory management, Pick/Pack/Ship and more. FGV also allows a shipper to request emails be sent to receivers, third parties, or back to the shippers that provide information about the status of shipments.
UPS LOGISTICS TECHNOLOGIES: UPS Logistics Technologies is a leading provider of transportation management software, designed to increase the overall efficiency of distribution companies. This software suite provides routing optimization, network management, load planning, and driver reporting for small to mid-size fleets. UPS Logistics Technologies' products are in use with more than 2,400 installations worldwide and are used to manage more than 80,000 vehicles daily. For over 20 years, these solutions have helped elevate the customer experience while lowering transportation costs.
TRADESENSE: TradeSense is a suite of Windows based software products for international trade management. The suite permits companies to automate oversight of import and export related transactions. Modularized, TradeSense provides the ability to exchange data to and from existing systems and third party providers. The modules are: TradeSense Drawback, TradeSense Export, TradeSense Import, TradeSense NAFTA and TradeSense Trade Data Repository. Companies can use one or several models to create a complete international trade management solution that best meets their needs.
MYFREIGHT: MyFreight is a secure internet web site that can be used to book a freight shipment, track air & certain ocean shipments, run reports on shipments, run account specific rate quotes automatically, create shipping documents, manage account preferences, and receive event notifications by
e-mail, pager, or both. MyFreight consists of the following modules: MyShipping, MyDocuments, MyTracking, MyEvents, MyRating, MyReporting and MyAccount.
GEMINI: Gemini is a PC-based freight system that creates the labels, documents and manifests required to move freight. It also retains shipment histories and provides several types of reports and data export functions. Gemini functionality falls into two major categories: order processing and productivity tools
Delivery Information Acquisition Device (DIAD IV) DIAD IV is smaller and lighter than its predecessor, which works in color, is easier to use and has an expanded memory that will support some new, more customized services in the near future. Moreover, it's a critical part of a broader technology shift that is allowing UPS to dramatically reduce its fuel consumption while improving route planning, vehicle loading and package delivery. This device also provides the following:  Links to the Global Positioning Satellite (GPS) system, which will improve customer service. GPS will give a dispatch center the ability to locate the most convenient driver to respond to an On-Call Pickup, for example. Eventually, the GPS link also will help drivers searching for an unfamiliar address and sound an alert if they're in the wrong driveway for a particular delivery.  The ability to connect real-time with four different wireless networks, including personal (Bluetooth); local (Wi-Fi), and wide area (GPRS or CDMA). The Bluetooth and Wi-Fi capabilities allow the DIAD to access printers and other devices within a UPS facility or with a customer's PC. CDMA is a wide-area wireless network standard used by UPS in the U.S. GPRS is another wide-area network standard used by UPS in the Americas, Europe and Asia.   A color screen that accommodates color-coding of messages to drivers. Memory of 128 megabytes or 20 times that of DIAD III. UPS will use this expanded memory in the near future to provide new, more customized services to its customers.
14. ASSET RECOVERY AND RECYCLE MANAGEMENT
UPS full-service program is designed to help your business meet the challenges of obsolete and excess inventory in order to streamline your businesses post-sales supply chain. Asset Recovery and Recycling Management includes:     
Part and serial number tracking De-manufacturing Physical destruction of inventory Secondary market resale Certificates of destruction and resale
Consider the following advantages: A single source. UPS Supply Chain Solutions gives your company a single source to manage your asset recovery and recycling processes. UPS conducts thorough screening and periodic audits of their preferred vendors to ensure vendors are meeting U.S. Environmental Protection Agency standards. UPS also offers value-added processes to help minimize businesses liability and safeguard privacy and brand reputation.
Gain reliability of a trusted provider. A company can be confident knowing that a trusted provider is managing all aspects of the companies' asset recovery and recycling program. UPS Supply Chain Solutions can provide part and serial number tracking for the company's inventory even if it's headed for disposal. The company receives a detailed report to confirm each unit underwent the proper disposal, materials separation and recycling processes.
Increase efficiencies and cost controls. According to the International Association of Electronics Recyclers, logistics can represent more than 90 percent of the costs when it comes to asset recovery, recycling and disposal. UPS has years of proven experience in controlling logistics costs and managing a vast transportation and distribution infrastructure. Leveraging the expertise of UPS Supply Chain Solutions, a company can add value to the recovery and recycling stages of their post-sales supply chain.
Top advanced planning systems to manage company's inventory. UPS offers specialized planning tools to set parameters for the projected life cycle of a company's inventory. Taking a proactive approach to inventory reconciliation helps companies further manage costs.
15. UPS INVENTORY MANAGEMENT SYSTEM
Effective supply chain management system is a basic requirement in any kind of business especially in service sector. With representing as much as 55 percent of UPS's total costs, an effective supply chain depends on efficient suppliers.
By examining how the organization and its suppliers procure goods, IT can develop "best practices that leverage suppliers' capabilities and coordinate technology to achieve lower-cost positions. As a result, it can make the supply chain more cost-effective and efficient. Here we can see that, UPS is using indirect procurement outsourcing.
Procurement outsourcing Procurement outsourcing refers to the processes and infrastructure associated with purchasing all indirect costs including contracted services: • Supplier qualification and selection • Supplier e-enablement • RFQ/RFP • Transaction management • Payment fulfillment • Contract management
Reasons for outsource indirect procurement The arguments for outsourcing procurement are a combination of traditional Business Process Outsourcing (BPO) rationale as well as procurement specific reasons. There are several traditional arguments for outsourcing any business process or asset: 1) Lack of in-house competency or expertise;
2) Achieving economies of scale on an underutilized asset 3) Accessing lower workforce rates.
Outsourcing of indirect procurement has other benefits specific to procurement: • Scale of purchasing • Access to suppliers • Access to more economical labor source
16. CONCLUSION
UPS is a company that is one of the leaders in the industry. It also has been established for more than 100 years. This shows that UPS has enough experience at its side to be able to take on any competitor whether it is in size, infrastructure or coverage. According to what has been given in detail
above UPS has managed its supply chain in a way that is agreeable to everyone concerned in its chain.
REFERENCES
1. www.ups.com 2. www.ups-scs.com 3. www.ups-scs.com/logistics/supplier.html 4. www.ups-scs.com/consulting/ 5. http://www.ups-scs.com/consulting/demand.html 6. http://www.weconnectinternational.org 7. http://www.baft.org 8. http://www.illinoistech.org 9. http://www.globalservicesmedia.com 10. www.investor.shareholder.com 11. http://en.wikipedia.org/wiki/United_Parcel_Service
Related Topics