UK Retail Comparison Marks & Spencer v Debenhams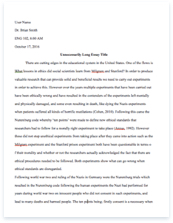 The whole doc is available only for registered users
Pages: 10
Word count: 2344
Category: Company
A limited time offer! Get a custom sample essay written according to your requirements urgent 3h delivery guaranteed
Order Now
1)         Summary
This report studies the histories of Marks and Spencer PLC and Debenhams PLC and evaluates their performance over the past few years and their current position. We investigate the way in which both companies have performed and what key strategies they have operated.  From the information researched we will evaluate their relevant performances in comparison with the other. In compiling our studies we have also looked at the past current and future consumer trends and how they have impacted upon the performance and directions of the two retailers in question.
For the purpose of research we have utilised Internet resources, newspaper articles and also incorporated the views and knowledge of persons who have worked within the organisations and / or studied their performance.
Our conclusion analyses what we consider to be the most critical aspects for successful retailing and make recommendations as to what action we consider Marks and Spencer should take to sustain and build on the growth it has achieved over the past twelve months.
Marks and Spencer PLC and Debenhams PLC are two of the largest retailers in the UK. Both have experienced differing types of difficulties over the past five years. Within this report we will first examine their respective histories, tracing how they have achieved they have deal with the problems suffered and achieved their current positions. In this respect Marks and Spencer's recent performance is more transparent as it has throughout been a PLC, whereas Debenhams, up until May 2006, has been in private hands for the last few years.
In relation to the above examination we have studied the past and current consumer trends and researched retail and financial commentators views on these performance indicators, our purpose here being to understand the effect those have on retailing in general, and upon Marks and Spencer and Debenhams in particular.
We have concluded that, whilst in many areas the companies have reacted well to the consumer driven changes in the retail sector, there are other areas where their performance can be enhanced. Therefore we have included our recommendations as the specific areas that Marks and Spencer need to address in order to maintain and build upon their recent success.
3)         Marks and Spencer v Debenhams
            Marks and Spencer PLC and Debenhams PLC are two of the largest high street retailers in the UK, with M&S being the bigger of the two, capitalised at £10.4 billion, whilst Debenhams, subsequent to its float within the last week (May 2006) is capitalised at around £1.75 billion.
Marks and Spencer PLC
            From its humble stall beginnings 120 years ago, M&S became a PLC in 1926, from when it began to build its store network. During the wars the company expanded from their store base in northern England to the southern part. By 1960 it had a nationwide network of stores. At the present time M&S has approaching 400 stores, 50 of which are located in Ireland, Scotland and Wales.
The company is also expanding its 'Simply Food' Stores, with 120 in operation so far. These have evolved due to the success of the company's food division. The company now has over 12.5 million square feet of retail trading space from which it serves the estimated 10 million customers that visit every week. M&S is one of the leading retailers in the field of clothing, home furnishings, financial services and food.
            Over the years the company had built a substantial and loyal customer base and the brand name became synonymous with quality, style and price across its whole range. The pinnacle of this growth was won when the company achieved profits in excess of £1 billion in 1998. (Nick Mathieson 2006)
However in the years after that and through to 2004 the company, under its then management, lost its way. It became an insular business, paying no attention to current trends and fashion, nor listening to or understanding its customer's needs. The business did not seem to be able to respond to the changing market conditions, which saw a growth of discount stores and reorganisation and consolidation, with corporations such as Next and Wal-Mart's ASDA, eating to its market share. Profits slumped and share values followed suite as customers and investors became disenchanted with the retailer. Phillip Green, the retailing billionaire made two abortive attempts to buy the business.
It was only after Philip Rose was appointed as Chief Executive in 2004, the second of Green's abortive take over attempts, that the company's decline was halted. Phillip Rose has returned the business to basics. Concentrating it on "better buying, better values and better styling" Martin Cass (2006).  He has reduced the range of product, brought them more into line with current fashion, set up and is executing a store refurbishment program, promoted the 'Simply Food' brand uncompromisingly and, by listening to and understanding the customer needs focused the business to cater for them.
The result is that he lured 18 million new customers to the stores in 2005, (Pramit Ghose 2006). All of this has been achieved against a tough retail environment with flat sales being recorded for most stores. Most high street retailers, including Next, are reporting that 2006 has seen the worse start to a retailing year for more than a decade. Even Philip Green's BHS stores are experiencing difficult times, despite heavy discounts on products.
The recovery has reflected in M&S financial performance and share value, with clothing showing a credible growth of 1.6%, and food an impressive 5% in the last year alone. (Nick Mathieson 2006) Share values have climbed by 70% in the last six months, and most analysts are predicting that there is more to come. Table 3 (see appendices) shows how well the shares have performed during the two years Rose has been in office.
Debenhams PLC
            Debenhams PLC has recently returned to the London Stock Exchange at an opening value of just under £1.7 million, less than a quarter of the value of its competitor M&S. Although the company's origins can be traced back to 1778 and a small drapers store in Wigmore Street, London, the modern Debenhams group began with acquisition of a number of variously located department stores throughout the UK. It had its first listing on the UK stock exchange in 1928, two years later than M&S. In 1985 the company, which by then had 65 stores, was taken over by the Burton Group, under whose wing it expanded the store network throughout the UK and Ireland.
Thirteen years later in 1998, Debenhams became a separate entity once again. After five years of somewhat erratic performance the business was taken into private investors hand, before being floated again in May 2006. Whilst it was in private hands the company spent approaching £2 billion on a store refurbishment programme. The positive result of this showed in its growing sales to a total revenue exceeding £2 billion, making it the second biggest department store to M&S, achieving an 18.6% of market share. At the time of its Stock Market re-launch, the company is operating with 120 UK stores and over 30 in other countries, not all of which trade under the Debenhams brand name.
            Debenhams sales are focused mainly on fashion, home and children's wear and wedding celebrations. Food services are mainly restricted to the Restaurant and Café Venue. However, like M&S, Debenhams is rolling out a number of smaller dedicated outlets. However in this case such stores, called Desire, are concentrating on young fashion.
            There are some significant differences between the two retailers in terms of operation, which should be noted at this point. The main reason for the Debenhams brand name not being as familiar as the M&S brand name, it was only voted 8th in the poll of the most favourably viewed brand according to Marketing Magazine, has more to do with its way of trading than lack of promotion. A major part of the company's business is derived from concessions, so called "shop-in-shops".
These include such well-known names as "Evans" and "Oasis". There have been some innovative ideas put into being at Debenhams one of which, "Designers at Debenhams," has seen the accompany attract some of the most well known names to its clothing ranges, including "Jasper Conran." In addition, although it has attracted criticism, the company has operated a Debenhams Account Card for some time. This still represents a significant source of revenue and has the added benefit of allowing the company to undertake targeted mailing campaigns.
             During most of the time that Debenhams spent in private hands it was outperforming M&S in percentage terms of revenue growth, although in the first quarter of 2006 this position has seen a reverse of fortunes, with sales only growing by 0.6%.
Because it has been a private company for the past three years financial information on the business is not as readily as that on M&S. The main source for financial information therefore, has been that made available about the company by newspapers reports. It is therefore difficult to directly compare this element of its performance with Marks and Spencer, over and above what has already been stated earlier in this report. However, from this month onwards, as a result of the business having become a quoted PLC again, future comparisons between the two businesses will be able to evaluate the financial aspect to a greater degree.
4)         Consumer trends
            Consumer trends have shown massive changes during the last decade and it is anticipated that, over the next five years. The prediction is that things are going to get tougher before they get better, (Verdict Forecast 2004). There are a number of reasons for this change and they area areas that retailers need to address if they wish to survive.
Consumer age. It is a fact that the population is aging and this trend will continue over the next decade or so. However most retailing promotion is directed at the younger generation, as indeed is most of the media promotion.
Alternative options. With the advent of the Internet and interactive TV, there has been a migration of consumers to this medium of purchasing. In 1999 this represented 0.3% of retailing. By 2004 the figure had risen to 3%. Whilst not a massive percentage, taken in context of financial value it does represent a significant amount of high street turnover, especially as profits in retailing are averaging 5%.
Global Corporations. Corporations such as Wal-Mart are making a huge impact on retailing. It does this in two ways. Firstly it is driving down prices on goods from food to furniture and electrical goods. Secondly the expansion of out of town stores is serious affecting the tradition High Street retailer.
Perceptions. The concept of spending being driven by need has changed. Customer wants are far more complex. Most want quality attached to price, no longer prepared to pay a premium. They also expect to be shop in attractive environments.
To survive in these changing environments, retailers need to understand the changing needs of their customers, and be flexible in their approach to revenue generators, for example making more use of e-commerce.
5)         Conclusion & Recommendations
            From our comparison of M&S and Debenhams, our conclusion is that whilst both businesses have fared well over the past few years, there is no doubt that, since Philip Rose took over M&S that this business has been totally transformed. Rose has grasped the changing requirements of the consumers and has successfully reacted to those. The company has strived to provide goods that are fashionable and at a price that is acceptable. In addition, through its refurbishment programme the environment provided is obvious appealing to an increasing number of consumers. However, consumer trends are still in a transitional phase and we would recommend further action is necessary if M&S wants to sustain and build on its current success.
A lot of the success has been as a result of attracting younger people through fashion. What the business needs to address in the near future is how it will deal with the aging population issue. It will need a program that caters for this market without driving out the younger consumer it has won recently. One route for this may be by using a catalogue-marketing tool.
Website & E-commerce. The Marks and Spencer website is not the most vibrant in comparison with other retailer. We would recommend a complete overhaul of this part of the business to ensure that this retail opportunity becomes as ascetically appealing as it is making its stores.
Out of Town stores. One of the best M&S stores in my opinion is Fosse Park in Leicestershire. The company needs to expand this format. The tills are not intrusive and it is a pleasure to wander this particular store, with its unique, predominantly non-aisled format. For out of town projects my opinion that these stores design would compete successfully with stores like ASDA.
6) References
M&S Report (2006) M&S – Marks and Spencer Details. Recovered from the World Wide Web May 2006 http://www.123pricecheck.com/shop-m-and-s/marksandspencer.htm
Debenhams Report (2006) Debenhams. Recovered from the World Wide Web May 2006. http://www.en.wikipedia.org/wiki/Debenhams
Verdict forecasts UK retailing to 2004 (2004). Recovered from the World Wide Web May 2006. www.verdict.co.uk/fcpr.htm
Ghose Pramit. (2006) Should you buy shares in Marks and Spencer? The Sunday Times
Cass, Martin. (2006) Should you buy shares in Marks and Spencer? The Sunday Times
Butler, Sarah and Andrews, Amanada. (2006). Debenhams set to float at lower end of price guidance. The Times
Neveling, Nicholas. (2005) FDs predict further gloom for embattled retail sector. Accountancy Age.
Mathiason, Nick. (2006) M&S shines in retail gloom. The Observer
Wesley-Clough, Marita. (2005) Strengthening and Evolving Consumer Trends. From the World Wide Web. www.retailindustry.about.com/od/retail_trends/a/bl_trends2005.htm
Related Topics