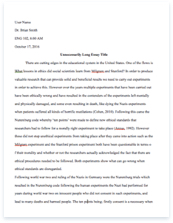 The whole doc is available only for registered users
A limited time offer! Get a custom sample essay written according to your requirements urgent 3h delivery guaranteed
Order Now
Nearly one hundred years ago, human beings invented the gadget called camera. Nobody could have known the importance of this invention when it was devised. After years, television and cinema were invented, and people gradually understood the importance of these gadgets. They had a chance to join entertaining, interesting, and even amazing world of television and cinema because the life they saw in movies usually resembled their daily life. Now people have considered that movies are inevitable for them. The movie industry has become the largest industry with millions of employees, and producers have started to earn enormous amount of money from the movies that they made. While all these change were happening, people's pleasures and trends changed. Going to the cinema and watching movies in the evenings have become usual events of weekends among the young people (youngster). There are several types of movies that people watch regularly, and we can categorize them into three groups according to their popularity: comedies, action movies, and sentimental movies.
The first type of movies is comedies. Comedies are inevitable type of movies since people always seek fun and entertainment (or joy, recreation) in their lives. Sometimes life is boring and dull, and usually it is the problems that people face that make life boring. In such instances, these people would rather watch comedy films than struggle with their problems as they can escape from their reality. Interestingly, even a person who has lots of problems can forget his/her problems during the two hours that he/she watches a comedy. Moreover, there is no age for watching comedy films. Even your grandmother and your little son/daughter can watch comedy films as they are not too complicated, they are easy to understand, and they use common language called comedy. The most renowned comedian is Charlie Chaplin because he knew to use this common language.
In those years, there was no sound in movies, but people were able to laugh at the mimics and movements. Even, now we laugh while we are watching his films. After Charlie Chaplin's movies, producers understood that comedies might have a brilliant future. After that, they started to produce new films. Today, comedies are known as a classic. There are several popular comedies. For instance, "Scary Movie", "American Pie 1 and 2", and "Road Trip" are the youngster movies. They include naughty young people who make fun of their adulthood. Moreover, "The Mask", "Pink Panther" , "Ice Age" and "Shrek" are fantastic comedies. These films have fantastic and bizarre characters. Furthermore, "Liar and Liar", "Hot Shots" are the comedies which make fun of other movies. Finally, "Ace Ventura" , "Dump and dumper" are the comedies which are performed by Jim Carry. Many people resemble him to Charlie Chaplin because of his popularity and his similarity to Charlie.
The second type of movies is sentimental films. Sentimental films are one of the most popular movies and usually sentimental films take awards in Oscar ceremony. For example "Titanic", "Life is beautiful" and "English patient" are the award takers that I can remember in recent years. In this types of movies, we usually come across with dramatic stories, modern love stories, and tragic love stories. People watch sentimental films since the subject of these movies is not new for people. Everyone can experience love stories. People's nature is set up for partnership. The most important sentimental film, which people have ever seen, is "Casablanca". Then film producers (makers) have begun to make movies that affect people's emotions. There are several sentimental movies. For example, "You have got mail" and "Sleepless in Seattle" are produced with (performed by) Meg Ryan and Tom Hanks. Both of these films have a unexpected love stories. Moreover, "Sweet November" and "My Best Friend's Wedding" are the typical examples for sentimental movies.
The most popular type of movies is action films. Action films are always favourite since they are different from others. They show us that life can be dangerous, dejected, bloody, and mortal or it can be glorious, innocent, and normal. It depends on the producers of action films. There are many different people outside of our houses and properties to make a movie about them. The action films deals with the endless action around us, and even the action around of ancient people and rulers. In fact, they affect us as sometimes they are produced with huge budgets. Directors and producers use computerized technique, and several action films are made in unreal studios or in computers with computerized technique. Developing technology allows them to built imaginary places or they can make a small-model of the place. For example, in "Fifth Element", Star Wars' series, and "Travel to Mars", the cities, places, and strange machines were not real.
They are the latest product of high-tech industry. Also, the battle ground (Miğfer dibi) in Lord of the Rings: Two Towers actually is a small-model. Furthermore, there are lots of explosion effects, hot pursuits between police and bad men in many action films. Some people watch action films in order to see explosions, blood, adventure, violence, visual effects, and popularity of these films. There are countless action movies that I can remember. For example, "Terminator 1 and 2", "Robocop 1,2 and 3", "Dune", and "Star Wars: Episode 1 and 2" are the action films with robots and bizarre beings, and some of them takes their subject from other planets. Another example is "The Matrix, which in my opinion is the king of the action films, and forthcoming sequence may be better than "Enter the Matrix". In Matrix, producers used computers many times.
For example, during the fight between "Agent" and "Neo", producers made the fight incredible with "Slow motion flying effects". Also, the series of "Die Hard (1,2,and 3)" are the well known action movies. Furthermore, several movies of "James Bond (007)", "Mission impossible", "Charlie's Angel" are full of action scenes. These films are the reel action films. The series of "Lethal Weapon (1,2,3, and 4)" and "Mad Max" are the classics of actions with Mel Gibson. Recently, Lord of the Rings: Fellowship of the Ring and Two Towers, the imaginary historical fiction of Tolkein, get the highest revenue all around the world. The series is not historical, it was the history which was written by Tolkein. Also, "Braveheart", "Gladiator", "Joan of Arc" are the reel historical films which took historical incidents as a subject. Finally, "Street Fighter" and "Mortal Combat" are the movies which was adopted from their computer games.
In brief, I categorized movies into three common types according to their popularity. The first common type is comedies, and the second type is sentimental movies, and the most popular one is action movies. The development of movie industry started with the invention of video camera, and no one can know the future of movie sector. I suppose that as viewers, we will have a chance to join the movie with a character which we choose from the movie and the scene will continue in the way that we act. I hope we will live long enough to see this type of films.
Related Topics