Tyco – Examining a Business Failure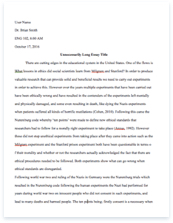 The whole doc is available only for registered users
A limited time offer! Get a custom sample essay written according to your requirements urgent 3h delivery guaranteed
Order Now
In 1960, Tyco International Ltd. was founded by Arthur Rosenburg and became publicly owned in 1964. From 1973 to 2001, Tyco International Ltd. saw rapid growth through the acquisitions of various companies with "annual revenues of more than $500 million and a net worth of nearly $149 million (Tyco, 2004-2009). The New York Stock Exchange describes Tyco International Ltd. as a "diversified global provider of security products and services, fire protection and detection products and services, valves and controls, and other industrial products" (NYSE, 2009). As a diversified industries company, Tyco International Ltd. is comprised of five sections: ADT Worldwide, Electrical and Metal Products, Fire Protection Services, Flow Control, and Safety Products (NYSE, 2009).
While the company may have seen huge returns on their acquisitions, the Securities Exchange conducted an investigation of Tyco International Ltd. resulting in the resignation of then CEO Dennis Kozlowski following accusations he misused millions of company funds for personal gain. In addition to Kozlowski, then CFO Mark Swartz was also accused of the falsification of financial statements to raise stock prices resulting in the selling of stock for over $500 million dollars. Following the resignation of Kolzowski, the new CEO was Ed Breen who quickly restructured the board of directors and the senior management staff of Tyco International Ltd. Organizational behavior theories such as organizational misbehavior and the lack of organizational citizenship behavior may be able to shed some light on why Kozlowski and Swartz choose the path of unethical and illegal behavior.
Organizational Misbehavior
Organizational misbehavior may be defined as "any intentional act by an organizational member within the organizational context that violates organizational and/or societal norms" (Vardi & Wiener, 1996). The implication of the definition of organizational misbehavior is the act of misbehavior is intentional but it does not specify the act is, or will be, harmful. The act of organizational behavior in the case of Tyco International Ltd. was one of being intentionally beneficial to both Kozlowski and Swartz which in turn was intentionally harmful to the company.
As senior management team members, the decisions of both Kozlowski and Swartz to obtain personal loans for millions of dollars from the company were unethical and illegal. How can Tyco International Ltd. expect their lower level employees to behave in an ethical manner, if the behavior of the top managers is questionable and resulted in legal action against the company by the Securities and Exchange Commission? The case of Securities and Exchange Commission vs. Tyco International Ltd. alleged violations of federal securities laws, $500 million erroneous operational income due to improper accounting practices, the inflation of operating income of over $500 million and inflated available cash flow of over $700 million, and the failure to report executive compensation or executive debts in the millions of dollars (Securities and Exchange Commission vs. Tyco International Ltd, 2006).
Ferguson felt "social information is central to the development of contagion" (2006). With the size of Tyco International Ltd. would it be safe to assume others knew of the behavior of Kozlowski and Swartz? If so, Ferguson reasoned "witnessing or learning of an employee who engages in organizational misbehavior without fear of being caught or reprimanded is a basic ingredient in creating a contagion effect" (2006). When lower level employees witness misbehavior by the board of directors or senior level management "the pervasiveness of such behavior increases the likelihood that the misbehavior will be picked up by additional members throughout the organization" (Ferguson, 2006).
Organizational Citizenship Behavior
Organizational citizenship behavior (OCB) is defined by Robbins & Judge as
"discretionary behavior that is not part of an employee's formal job requirement, but that nevertheless promotes the effective functioning of the organization (2006). Would the same Tyco International Ltd. violations have occurred if the company had placed a higher regard for OCB, the "generalized compliance" or individual behavior which demonstrates a voluntary obedience to "general rules, norms, and expectations" (Smith, Organ, & Near, 1983)?
While one can only speculate as to the ability of the lower level employees to refuse to alter the financial records of Tyco International Ltd., is it possible only Kozlowski and Swartz were involved in the unethical decisions? How many other employees were involved in the misbehavior of Tyco International Ltd.? The extent of the infractions the SEC accused Tyco International Ltd. of would require the involvement of numerous employees. If Tyco International Ltd. had put into place an effective OCB program to deter unethical behavior, would such a practice have prevented or discouraged the final decisions of Kozlowski and Swartz? Or was the Tyco International Ltd scandal simply an example of one's greed overpowering one's moral beliefs?
Conclusion
With the extent of unethical behavior and the management level of those accused, one would be hard pressed to determine what impact OCB may have had on the accused individuals. Employees are simply human beings who will misbehave from occasionally, but simple poor choices of a few should not have the ability to practically bring down a major company such as Tyco International Ltd. More and more companies are realizing the impact of OCB on improving the level of performance and productivity within the organizational. Many organizations are increasing the use of teams and the need for flexibility has become increasingly critical to the success of the company. Now add in the increase in globalization and the current economy, emphasizing the importance of OCB within a company will grant the organization an increase in their ability to be more successful than their competitors.
References
Ferguson, M. (2006). From bad to worse: A social contagion model of organizational
misbehavior. IACM 2006 Meeting Paper. Retrieved August 14, 2009 from the World Wide Web. http://papers.ssrn.com/sol3/papers.cfm?abstract_id=915945
NYSE (2009). Tyco International Ltd. Retrieved August 13, 2009 from the World Wide Web.
http://www.nyse.com/about/listed/tyc.html
Robbins, S. P. & Judge, T. A. (2007). Organizational behavior (12th ed). Upper Saddle River, NJ:
Pearson Education. Retrieved August 10, 2009 from the University of Phoenix LDR/531
eResource page.
Tyco (2004-2009). Who we are – History. Retrieved August 13, 2009 from the World Wide
Web.
http://www.tyco.com/wps/wcm/connect/tyco+who+we+are/Who+We+Are/History/
Securities and Exchange Commission vs.Tyco International Ltd. (2006). Retrieved August 16,
2009 from the World Wide Web.
http://www.sec.gov/litigation/complaints/2006/comp19657.pdf
Smith, C. A., Organ, D. W., & Near, J. P. (1983). Organizational citizenship behavior: It's nature
and antecedents. Journal of Applied Psychology, 68, 653-663
Vardi, Y., & Wiener, Y. (1996). Misbehavior in organizations: A motivational framework.
Organizational Science, 7, 151-165.
Yuki, G. (2006). Leadership in organizations (6th ed.). Upper Saddle River, NJ: Pearson
Education. Retrieved August 10, 2009 from the University of Phoenix LDR/531
eResource page.
Related Topics