Tourism: How it affects the Philippine Economy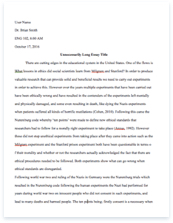 The whole doc is available only for registered users
A limited time offer! Get a custom sample essay written according to your requirements urgent 3h delivery guaranteed
Order Now
Have you seen vivid red and orange corals with different species of beautiful fishes swimming together nearby? Not just in still photos but in person? Have you ever been to an underground chamber with river flowing peacefully underneath majestic icicle-shaped deposits hanging from above? Have you experienced running barefooted alongshore of a white-sand beach with the golden sun setting down from the different-colored clouds? How about surfing with the big blue waves and do some tricks like you're just riding a skateboard? Or go hiking to the top of a beautiful green mountain and feel the cold breeze against your face? Have you visited an odd museum consist of interactive fun and amazing illusions or the one with the-end-of-the-world paraphernalia and such stuff? Have you seen old and native people dancing to their traditional songs wearing their cultural dresses without any shame or a parade of giant mannequins floating around with traditional clothes?
Have you tasted a savory smoked stuffed-pork paired with a tasty dip made especially for that irresistible dish? Have you managed to eat a one-day-old-chick boiled in its egg with salt or vinegar as condiment? And have you thought of these as a large contributor to the economy of the Philippines? Maybe at first you will stop and think if this is for real. How possible could scenery be a contributor to the economy of the Philippines? Well then, have you heard the word tourism? Based on Wikipedia definition, tourism simply refers to travelling for leisure, family, business or recreational purposes. Hunziker and Krapf, in the year 1941 defined tourism as people who travel "the sum of the phenomena and relationships arising from the travel and stay of non-residents, insofar as they do not lead to permanent residence and are not connected with any earning activity." What does that mean? They did not only examine tourism from an economic perspective, but also examined it from a sociological impact.
Hunziker did not want tourism to have a negative impact on the cultural values of either the destination or the tourist. In 1976, the Tourism Society of England's definition was: "Tourism is the temporary, short-term movement of people to destination outside the places where they normally live and work and their activities during the stay at each destination. It includes movements for all purposes." In the year 1981, the International Association of Scientific Experts in Tourism defined tourism in terms of particular activities selected by choice and undertaken outside the home. The League of Nations defined a foreign tourist as "someone traveling abroad for at least twenty-four hours" in 1936. And its successor, the United Nations, improved this definition in 1945, by including a maximum stay of six months.
While the World Tourism Organization defines tourists as people "traveling to and staying in places outside their usual environment for not more than one consecutive year for leisure, business and other purposes". They usually travel and decide to stay away from their natural areas or environment rather for some time with the aim of getting involved in leisure, business or other purposes. There are tourists who travel for business purposes and tend to target conferences, while those tourists who travel for some leisure tend to target the parks, museums, wildlife and also other natural sites. That is why tourism is a big help for the economies of the countries. Tourism is known to be the world's largest industry, where a lot of money is made. Those tourists normally help uplift the economies of those countries they visit. Aside from helping economies, tourism tend to make the world to be more interactive and also a better place for everyone to live.
Here, Flights to the East will discuss what big role the tourism play and how it affects the growing economy in the Philippines. The industry of the Philippine tourism prospered in the year 1970s and in the early 1980s but then, it declined in the mid 1980s. And in 1987, tourism growth was slower in the Philippines than in other Southeast Asian countries. In the year 1992, about 1.2 million tourists visited the Philippines, which was a record high in the number of tourist visits since 1989. Well, do you think that this is getting tiresome because of all the years and counting? These information's will serve as guides as you go on reading, in order for you to comprehend this well. Of course we need to know some background about how tourism in the Philippines grew large and its situation now.
And as we can all see, the attributes of tourism have rapidly changed during the twentieth century. Tourism knows no boundaries. Apart from tourists coming from other parts of the world, the local tourists also find time to tour their own native country, and that is what is called local tourism. These locals also find time to tour other countries, and in the process tourists from other countries also tend to find time to tour other countries as well, apart from the country of their own. This is just in a broad way how tourism operates.
Related Topics