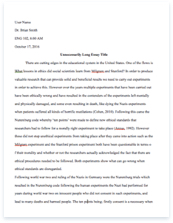 The whole doc is available only for registered users
A limited time offer! Get a custom sample essay written according to your requirements urgent 3h delivery guaranteed
Order Now
1. Culture and Tourism
1.1 Definition
Culture comprises of "the beliefs, behaviors, objects, and other characteristics common to the members of a particular group or society" (1). Through culture, people discover their true identity, adapt to social norms and play a vital part in contributing to the society. Therefore, culture consists of several aspects of the society such as language, values, customs, norms, and so on. On the other hand, tourism consists of the practice or act of an individual or a group of people travelling to and staying in other destinations away from their home for less than a year for business, leisure and other purposes. It has a direct impact on the total national income for all countries which participate in tourism and also helps to increase employment and boost the performance and cultures of a country.
1.2 Interaction of culture and tourism in Singapore
The cultural diversity of Singapore is one of the main factors heavily contributing to its success of being one of the most popular tourist destinations in the world. Singapore is a multi-ethnic society comprising of different racial groups such as Indian, Malay, Chinese and Westerners. As a result, the country embraces a cosmopolitan culture and this also serves as a key attraction for tourists. The Singapore Government has always stressed on the importance of social harmony of the various ethnic groups hence, that ethnicity has created a base to the tourism development in Singapore. An example of how the Government leverages culture to promote and develop tourism in Singapore is through the establishment and conservation of the ethnic quarters – Little India, Chinatown, Kampong Glam and Geylang Serai. These areas are known to be rich in culture and heritage.
Each ethnic quarter showcases the distinctive features of the different racial groups and this encourages tourists from all around world to visit Singapore to experience this unique and vibrant aspect of the country. Based on the ethnic quarters, the Government is seen to be developing more of an Asian culture within Singapore to avoid Western influence as there is a greater showcase of Indian, Chinese and Islamic values and traditions. By visiting these cultural attractions, tourists will be able to enhance their knowledge on the various cultures apart from their Western culture and appreciate the ethnic diversity of Singapore. Hence, there is an interaction of culture and tourism as the unique culture of Singapore, being an essence of Asia, is a main reason for tourists to visit Singapore.
1.3 Key tourist attractions
Apart from shopping and dining, there are many popular attractions in Singapore which help to increase tourist arrivals. One of the well-known attractions would be the two integrated resorts which include a casino; Marina Bay Sands and Resorts World Sentosa. Other famous attractions will include the Singapore Zoo, Night Safari, the civil district and Botanic Gardens.
2. Food and drink tourism
2.1 Food and drink tourism in Singapore
Singapore is well recognized as a food paradise, providing an extensive array of both local and international cuisines, all with a different ethnic touch. From its famous hawker centers to fine-dining restaurants, Singaporeans as well as tourists are able to taste the various delicious signature dishes of Singapore. For instance, 'laksa', chicken rice and 'roti prata'. The growth of the food and drink industry can also be reflected by the establishment of celebrity restaurants at both Marina Bay Sands and Resorts World Sentosa. As such, food and drink tourism is a well flourishing sector of the tourism industry in Singapore. 2.1 Definition and types of cultural tourists
Cultural tourists can be grouped into three categories. The first would be 'culturally-motivated' tourists. It consists of a small group of people who are more educated and financially stable, and are motivated specifically by the desire to see or experience certain specific cultural attractions and organizes travel around cultural activities. The second group would be 'culturally-inspired' tourists. Members of this group are culturally inspired by a specific site or event and are likely to make one visit to the icon of their dreams and unlikely to return. The last group would be 'culturally-attracted' tourists.
These tourists take advantage of the availability of museums, historic sites, exhibitions or other cultural events while on holiday for other reasons. They often find out about cultural attractions once they reach the destination. In regards to the food and drink tourism of Singapore, the category of cultural tourists most suited to it would be the 'culturally-attracted' tourists. It is only when tourists visit Singapore that they will be able to discover what the local ethnic cuisines are and get an opportunity to try out those dishes which are most likely unavailable in their own country.
3. Globalisation
3.1 The impact of globalization on culture
Globalization is basically "the process by which businesses or other organizations develop international influence or start operating on an international scale." (5) Singapore takes its place as one of the most globalized nations in the world. In terms of the cultural impacts of globalization, there is an increased awareness of the different cultures in Singapore which allows people to learn more about the history, traditions and the way of life of different people. However, it also means a loss of culture as there is more Western influence within the region. The Government has taken many steps to conserve the cultures of Singapore despite the impacts of globalization.
3.2 Preservation
Among the urban development established to promote the tourism development in Singapore, such as the two integrated resorts, the Government engages in conservation works to preserve the culture and heritage of places such as Little India and Chinatown. On 7th July 1989, Little India was set to be a place for conservation. Throughout the years, the Government has worked towards retaining and carefully restoring old shop houses found at Little India and transforming their back lanes "into open air passageways linking retail shops on the first storey, retaining the bazaar atmosphere prevalent in the old days." There is also an Indian Heritage Centre located in the midst of Cambell Lane and Clive Street showcasing the history and culture of the Indian community. Traditional businesses like goldsmiths also exist in
Little India. This shows that despite the Western influence that is brought into Singapore through globalization and tourism activities, there is still a strong preservation of culture.
3.2 Packaging
Due to globalization, there is also an increase in the advancements of technology. As such, the cultures of Singapore can be displayed through online sources such as tourism websites, created by the Government. "Your Singapore" and the "Singapore Tourism Board" are examples of websites which are packaged to inform readers of the cultural aspects of Singapore. This serves as a benefit as tourists are able to learn more about the cultures of Singapore without even visiting the country.
3.3 Presentation
Apart from emerging as a famous medical and educational hub, the Government also takes specific actions in presenting Singapore as a cultural hub. Throughout the years there has been an increase in the establishment of heritage sites and centres, conservation of places rich in culture and heritage such as the ethnic quarters as well as public celebrations of the different cultural events in Singapore such as the "Orchard Lights" during the Christmas season.
4. Authenticity of the Singapore culture
All representation of culture is manufactured, artificial and manipulated to a certain extent. Authenticity means otherwise – "genuine, unadulterated or the real thing." (6) In the 21st century, there is a greater demand for a moderated experience in tourism activities by tourists. From the viewpoint of a tourist, I would say that Singapore is effective in its display of culture and heritage for visitors and holds a strong authentic culture. The country's rich culture is showcased in many different areas, the most popular being the ethnic quarters of Singapore. Chinatown, Little India, Geylang Serai and Kampong Glam are famous cultural attractions as tourists can get a first-hand experience of the traditional practices and culture of the different ethnic groups. They can also bring back souvenirs
There are also many cultural festivals and events which takes place in Singapore. For example, Chinese New Year, Deepavali, Mid-Autumn Festival, Vesak Day and Hari Raya Haji. This is an authentic experience of culture for tourists as Singapore is one of the very few countries which comprises of a cosmopolitan culture and celebrates the vibrant cultures of both the majority and minor ethnic groups. Apart from festivals, there are also heritage centres to increase the knowledge of tourists on the history and culture of the racial groups in Singapore. Museums such as the Peranakan Museum also display unique aspects of the culture in which tourists are able to relive the history of the ethnic group.
The wide range of both local and international cuisines offered in Singapore is also an authentic product as tourists do not get to experience a similar food culture in foreign countries, especially in western countries like the USA. Therefore, I would say that the cultural aspects of Singapore are high in authenticity as the tourists coming into Singapore get to experience something unique and remarkable.
Related Topics