Tomorow When the War Began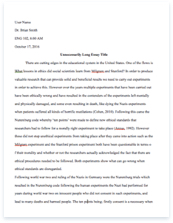 The whole doc is available only for registered users
A limited time offer! Get a custom sample essay written according to your requirements urgent 3h delivery guaranteed
Order Now
Classic books often send messages to the audience about human's heroism in difficult situation; how they feel and act. Classic novels may also express to the readers what, how life really is; the realism of really how endings could have ended whether is it a happy ending or not. In this case of "Tomorrow, When the War Began", John Marsden shows the audience a realistic portrayal of the world. The themes are poignant; this is not a love story even though it contains messages about teenage relationships. The novel touches the importance of courage, dependence on each other and faith.
John Marsden applies his rarely unique and yet important as ever in everybody's life: expressing and addressing the readers about the stage of self-exploring by retelling the characters when the plot progress to the climax. Showing the real maturity of the characters is a special theme to deliver to the audiences, it would take a real in-depth knowing and understanding to apply it to the characters. John used Ellie, the protagonist, the narrator to show the differences of choices and thoughts from her and the people around her. It's a difficult situation for Ellie and her friends but they show their maturity when it's needed to overcome such emotional issues or physical situation. To pick the best one out, it's going to be Homer because he, described by Ellie and Fi, practically changed from a naughty and nosy boy into a brave, caring boy who happened to act like a natural leader. Although, Lee and Ellie may have had improvements in other areas such as in their emotional issues, they have definitely developed and somehow as far as we know it, affected Ellie. The plot gets thickened by the actions of the group of teenagers and that's involved another idea that has been heavily involved in the plot which is courageous.
People say "courage" is what it takes to be a true hero; someone who actually do stuff and not someone who do nothing and takes the credit. John Marsden, in "Tomorrow, When the War began", shows the readers how the characters stand up to the situation and show their true "self" as explained in the above paragraph. Homer, for example, he acts as a leader, thinks like one and he is the one who inspires everyone. For a teenager to go through the difficult situations, any difficult situations in their life, it's not easy thinking you're going to top the difficulty. You have to have the courage and the faith, you have to believe that you can do it and you will do it and so did the group of teenagers. There were doubts however but they have the courage and with that, they can overcome the doubts. John Marsden shows that, even in any difficult situations, you can surpass that with your own faith and when you're done with that, you have to have the courage to actually do it. Ellie, the narrator, leads a great example of that. She's done things that she would have never imagined she would do in her entire life. She's gone through lines of bullets, people with guns and the fact that all her family is missing; she has the courage to achieve those things back, one by one; little steps. But there was one tiny little fact, she couldn't have done without her friends; the support she needs for the entire story.
Talking about the support, who doesn't need it? People always look for help; they have to have someone they believe they can depend on. I think John Marsden also thought somewhat the same because that's how the characters appeal to me. They've tried looking for help but they were both unfortunate and fortunate at the same. Unfortunate because they couldn't have an adult to help with the situation but fortunately, they had each other. As I told you before, they were in a difficult situation but for sure, they couldn't have overcome it without the help and the trust they have for each other. Imagine if they have had conflicts, things would be falling apart and it could have gone much worse but no, they stick to each other and help themselves getting over the situation. Homer's stated that he wouldn't risk anyone's lives so if they stick together, they'd feel safer and like people always say "two is better than one". Homer sticks to that "saying" and eventually turns out to be a "natural" leader. They know they can trust each other and they've always got their support for each other if something goes wrong. They technically work like a machine, if something goes wrong, they wouldn't have worked so they have to all function together; to be able to depend on each other and work as a proper group. They realize that, together, united, they can actually make a difference.
"Tomorrow, When the War Began" is not only a reading book; it's a message to people, expressing the possibilities of teenagers when they face difficulties. It reveals the growth; the sense of self-exploration of the teenagers and that identifies the growth that every human being has faced and will face soon. He uses a teenage girl to narrate his thorough story, exposing to the readers how she thinks and feels and by that he gives the readers a sense of "realism". To sum it up, "Tomorrow, When the War Began" is one of the classics; the one that you can believe its characters, its messages and the one that you can actually learn something from it.
Related Topics