'To See the Rabbit' by Alan Brownjohn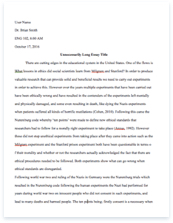 The whole doc is available only for registered users
Pages: 2
Word count: 450
Category: Earth
A limited time offer! Get a custom sample essay written according to your requirements urgent 3h delivery guaranteed
Order Now
We are going to see the rabbit.
We are going to see the rabbit.
Which rabbit, people say?
Which rabbit , ask the children?
Which rabbit?
The only rabbit,
The only rabbit in England,
Sitting behind a barbed-wire fence
Under the floodlights, neon lights,
Sodium lights,
Nibbling grass
On the only patch of grass
In England, in England
(except the grass by the hoardings
Which doesn't count.)
We are going to see the rabbit
And we must be there on time.
First we shall go by escalator,
Then we shall go by underground,
And then we shall go by motorway,
And then by helicopter way,
And the last 10 yards we shall have to go
On foot.
And now we are going
All the way to see the rabbit,
We are nearly there,
We are longing to see it,
And so is the crowd
Which is here in thousands
With mounted policemen
And big loudspeakers
And bands and banners,
And everyone has come a long way.
But soon we shall see it
Sitting and nibbling
The blades of grass
In – but something has gone wrong!
Why is everyone so angry,
Why is everyone jostling
And slanging and complaining?
The rabbit has gone,
Yes, the rabbit has gone.
He has actually burrowed down into the earth
And made himself a warren, under the earth,
Despite all these people,
And what shall we do?
What can we do?
It is all a pity, you must be disappointed,
Go home and do something for today,
Go home again, go home for today.
For you cannot hear the rabbit, under the earth,
Remarking rather sadly to himself, by himself,
As he rests in his warren, under the earth:
'It won't be long, they are bound to come,
They are bound to come and find me, even here.'
Analysis:
In the poem, there is only one rabbit left in England. Therefore, everyone is excited to see this rare sight. The rabbit was sitting behind a barbed-wire fence under different lights to make sure no one missed this sight, the rabbit was nibbling on the only patch of grass in England. People made use of all kinds of transport to go see the rabbit. Here the poet showed us how important the rabbit was and to what measures people are ready to go through to see the rabbit.
When the rabbit disappeared the people go angry as they had come from far and wide just to see the rabbit, and now all their effort and energy had gone to waste. Everyone started jostling around and complaining to whoever would listen. The rabbit had burrowed a hole and escaped deep into the earth. The poet tells people to go back home because there is nothing more to see. He tells them it is a pity that they all have been left disappointed. They would have to come back another day when the rabbit was there.
Related Topics