To a Sky-Lark" by Percy Bysshe Shelley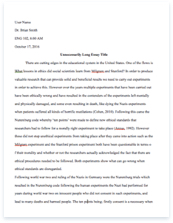 The whole doc is available only for registered users
A limited time offer! Get a custom sample essay written according to your requirements urgent 3h delivery guaranteed
Order Now
"To a Sky-Lark" was written by Percy Bysshe Shelley in 1820. Shelley was prime a philosopher and wrote some political texts. He was a poet of the nineteenth century, he was born in 1792 and was drowned at 30 in 1822. This poem is an extended metaphor of the sky-lark representing freedom of expression : a theme very close to Shelley's philosophy. Here, the poet persona thinks and shows that this bird is superior to the human race. This essay will focus on how Shelley expresses this superiority.
First of all, we notice how much this poem is elogious : the poet transforms this simple bird in to something more elevated – "Spirit" or "Bird", which the first letter is capitalized. The similes are strong – "cloud of fire" (l.8) -, beautiful – "Like a rose embowered" (l.51) -, artistic – "Like a Poet hidden" (l.36) -, bright – "Like a glow-worm golden" (l.46) – and, overall, these similes are very numerous. The sky-lark already appears like something which can't be surpassed and it is testified by the use of the comparison "Higher still and higher" (l.6).
Then, the poet emphasizes the fact that the bird has got a brain – something which is normally more related to human being. Furthermore, the sky-lark is seen as a teacher – which is actually related to human being – and the poets places himself as a pupil through these two apostrophes : "Teach us, Sprite or Bird, what sweet thoughts are thine" (l.61 to 62) ; and at the end "Teach me half the gladness that thy brain must know" (l.101 to 102). The quaesitio (l.71 to 75) is the proof of human's inferiority : the poet admits he doesn't know the secret of joy, love and "ignorance of pain" (l.75) which here belongs to the sky-lark. The poet, through this personification, is envying the positive feelings of the bird – which are normally related to human beings.
Finally, human culture is nothing for the bird : "Chorus Hymeneal or triumphal chaunt matched with thine would be all but an empty vaunt, a thing wherein we feel there is some hidden want" (l.66 to 70). It is the bird that makes things beautiful.
To conclude, it is clear that the sky-lark is superior here. Man is inferior because the poet in his own art admits it and makes himself and the men – poet as a representative of the men – just pupils – as children.
Related Topics