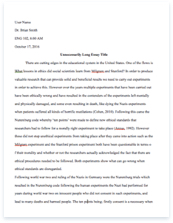 The whole doc is available only for registered users
Pages: 3
Word count: 745
Category: Burton
A limited time offer! Get a custom sample essay written according to your requirements urgent 3h delivery guaranteed
Order Now
Although the typical layman would immediately label him an oddball, those who are a little bit more familiar with Tim Burton would say that he's a beautiful mess. Burton was born August 25, 1958 in Burbank, California. He lived in typical suburbia, along with his brother and parents, although he never felt very attached to them. He felt much closer to the films of Vincent Price and the writings of Edgar Allan Poe. While his parents wanted him to go play outside and be "normal," he would rather soak into a 1950's horror movie, or just withdraw into his own mind, into his own world. When asked about his childhood, he responded, "I guess if there was a flavor [of childhood], I guess childhood was a kind of surreal, bright, depression," (Breskin 38). Aside from watching horror movies, Burton spent most of his adolescence drawing. He went on to win a scholarship to the California Institute of the Arts, awarded to him by Disney.
After being unsuccessful working in the Disney atmosphere, where the animation was too cheery and uniformed for him, he went on to make distinctive box office hits. Those who have interviewed Burton can easily see what a mess he is. The language of English seems second to the visual process with which he thinks. He must translate this process into words, which may take a little time and energy. He's disconnected from the world. He is both funny and morbid. He labels himself a "happy-go-lucky manic depressive," (Breskin 39). Burton is very serious about his creations, yet appears to be a flake. He has always felt that he was an outsider, in his society, and in his family. Burton has carried this feeling of being a lone soul inside of the entangled web of the world into every single one of his films.
As an artist at Disney, his first film he worked on was the animated feature The Fox and the Hound. After reviewing his work, Disney decided to give him freedom to be a conceptual artist. "I was just not Disney material. I could just not draw cute foxes for the life of me. I couldn't do it. I tried, I tried, I tried," (Breskin 40). Drawing was his most important form of expression, and he was not able to conform to the Disney spirit. His first animated short film was Vincent (1982). He made another animated feature while being employed by Disney called Frankenweenie (1984). None of his work was ever planned to be released by Disney. However, Paul Reubens saw his work and decided that Burton was his director for Pee-Wee's Big Adventure, released in 1985.
Then came Beetlejuice in 1988. The amazing success of those two films, and his unique art direction were the determining factors that led to him directing Batman, a big and expensive production that Warner Bros. were sitting on, slowly calculating their prepackaged box office hit. Released in the summer of 1989, Batman set the opening weekend box office record of $50 million, and went on to make well over $400 million worldwide, and more than a billion dollars in Batman paraphernalia. This gave Burton immense freedom and power in Hollywood. He went on to make Edward Scissorhands (1990), Batman Returns (1992), Tim Burton's The Nightmare Before Christmas (1993), Ed Wood (1994), and Mars Attacks! (1996). His next movie is tentatively titled Superman Lives and is planned to be released on July 4th weekend of 1999.
There are certain elements present in each of Tim Burton's movies. His films can be analogized to cartoons. Just as an animated feature contains only the colors, characters, and architectural style that the director wants, Burton achieves this with live action. This creates a complete world (or two) for the characters to exist. It even seems that he has passed the boundary of realism, and crossed over into surrealism. The Gothic style is most prevalent in his films. Used in the 1950's horror films and 1930's German expressionist period that Burton watched over and over again as a child, the Gothic imagery is present or dominating in each of his films. Vincent is his most extreme use of this style. The imagination of a kid is illustrated by the use of stop-motion animation in black-and-white. Long shadows, jagged angles, and distorted perspective are some of the tools that Burton utilizes from the old horror movies. This style is continued on Frankenweenie.
Related Topics