Thums Up Hill near Manmad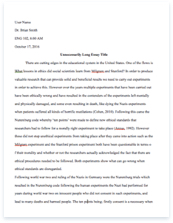 The whole doc is available only for registered users
Pages: 4
Word count: 926
Category: Pepsi
A limited time offer! Get a custom sample essay written according to your requirements urgent 3h delivery guaranteed
Order Now
The Thums Up logo was a red 'Thumbs Up' hand gesture with a slanted white sans-serif typeface. This would later be modified by Coca-Cola with blue strokes and a more modern-looking typeface. The picture of the hill shows the Manmad Hills, popularly known as the "Thums Up Mountain" or the "Thums Up Pahaar" (in Hindi), because it has a natural top like the "Thums Up" logo and is a popular sight from trains. Its famous caption until the early 1980s was, "Happy days are here again", coined by then famous copywriter, Vasant Kumar, whose father was spiritual philosopher U. G. Krishnamurti. The caption became "I want My Thunder", which is currently "Taste the thunder!" Thums Up enjoyed a near monopoly with a much stronger market share often overshadowing its other rivals like Campa cola, Double Seven and Dukes, but there were many small regional players who had their own market. It even withstood liquor giant United Breweries Group(makers of Kingfisher Beer) McDowell's Crush, which was another Cola drink, and Double Cola. It was one of the major advertisers throughout the 1980s. In the mid-80's it had a brief threat from a newcomer Double Cola which suddenly disappeared within a few years.
In 1990, when the Indian government opened the market to multinationals, Pepsi was the first to come in. Thums Up went up against the international giant for an intense onslaught with neither side giving any quarter. With Pepsi roping in major Indian movie stars like Juhi Chawla, to thwart the Indian brand, Thums Up increased its spending on Cricket sponsorship. Then the capacity went from 250ml to 300ml, aptly named MahaCola. This nickname gained popularity in smaller towns where people would ask for "Maha Cola" instead of Thums Up. The consumers were divided where some felt Pepsi's mild taste was rather bland. In 1993 Coca-Cola re-entered India after a prolonged absence from 1977 to 1993, spurring a three-way Cola War with Thums Up and Pepsi. That same year, Parle sold out to Coke for US$60 million. Some assumed Parle had lost the appetite for a fight against the two largest cola brands; others surmised that the international brands seemingly endless cash reserves overwhelmed Parle. Thums Up had a 85% market share when sold.
.Ingredients
According to Coca-Cola's Indian website, Thums Up contains: carbonated water, sugar, acidity regulator (E338), natural color (150d) and added flavours ("natural, nature-identical and artificial flavouring substances"). Coca-Cola also states that Thums Up contains caffeine, but does not list it with the other ingredients.[1]
.Re-launch
Despite its strong overall equity, the brand was losing its popularity among the core cola drinking age group of 12 to 25 year-olds, partly due to a lack of advertising. Coca-Cola apparently did try to kill Thums Up, but soon realized that Pepsi would benefit more than Coke if Thums Up was withdrawn from the market. Instead, Coke decided to use Thums Up to attack Pepsi. The Coca-Cola Company by this time had about 60.5% share of the Indian soft-drink market but much to its dismay found out that if it took out Thums Up, it would remain with only 28.72% of the market (according to a report by NGO Finance & Trade in India), hence it once again dusted out the Thums Up brand and re-launched it targeting the 30 to 45 year olds. The brand was re-positioned as a "manly" drink, drawing on its strong taste qualities.[5] Known to be a strong drink with more power packed into it than other colas, it was a favorite in rum-based cocktails, as in "rum and Thums Up." Thums Up kick-started an aggressive campaign directly attacking Pepsi's television commercials, focusing on the strength of the drink hoping that the depiction of an "adult" drink would appeal to young consumers.
"Grow up to Thums Up" was a successful campaign. The brand's market share and equity soared. The brand was unshakeable and Coca-Cola's declaration that Thums Up was India's premier cola brand in terms of market share did not surprise many.[6] Other campaigns from Thums Up build on its "strength" and its perception as a macho drink.[7] Ads showing the Thums Up man, riding through the desert in search of a cantina that sells Thums Up rather than drink another cola, stuck in the minds of many Indians and caught the imagination of youngsters who wanted to be seen as men. In February 2012, popular South Indian actor Mahesh Babu became a spokesperson for Thums Up. [8] In October 2012,Coca-Cola India signed Salman Khan once again as the brand ambassador of Thums Up.The company has also tied with Salman Khan's forthcoming movie, "Dabaang 2" and his Charitable organisation as a part of the deal.
Sponsorship
Cricket
Thums Up was a major sponsor of cricket matches and also had a notable presence at the Sharjah cricket matches. In the early 1980s, it came out with several postcards featuringSunil Gavaskar and Imran Khan. .Indian Motorsports
A Thums Up sponsored Chevron B40 Formula 2 car piloted byS. Karivardhan enroute to victory at Sholavaram Race Track during All India Grand Prix in mid-80's Besides cricket, Parle's southern bottler was a major sponsor of Indian motorsport in the 80s. In addition to sponsoring several Indian track drivers in Sholavaram races, they sponsored several regional car and bike rallies. They were also associated for several seasons with the Lakshmi Mills Super Speeds team who were one time rivals of MRF racing.
Celebrity Endorsments
Post 1990's, Thums Up's celebrity endorsers include Akshay Kumar and Salman Khan popular south Indian actorsChiranjeevi and Mahesh Babu.
Related Topics