The Useless Parents in The Metamorphosis by Kafka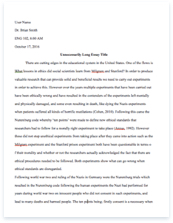 The whole doc is available only for registered users
A limited time offer! Get a custom sample essay written according to your requirements urgent 3h delivery guaranteed
Order Now
In 'The Metamorphosis' by Kafka, Gregor who is a traveling salesman that supports has an abrupt transformation which turns him into a bug. Because Gregor is the exclusive provider of the family, this transformation deprived them of their sole source of income. While their father can work, he elects not too, and blames Gregor for the families dire fiscal circumstances. The transformation which occurred with Gregor had no benefits for him or the family, it merely revealed to the reader how incompetent his parents are in their ability to provide for and manage a household, expressed by their disregard of Gregor.
Rather than Gregor's father doing something constructive to yield income for his family, he chooses instead to grow resentful towards Gregor because of his inability to contribute. Gregor described the result of his wounds, 'Gregor's serious wound, from which he suffered for over a month—since no one ventured to remove the apple, it remained in his flesh as a visible reminder—seemed by itself to have reminded the father that, despite Gregor's present unhappy and hateful appearance, he was a member of the family and should not be treated as an enemy.' Rather than the parent caring for his child who had once cared for him prior, he throws apples at him to showcase his new weakness , which is a result of his metamorphosis. For example, if you threw apples at a body they would not have the same affect, thus exposing the perceived uselessness that Gregor's father see's in him. Gregor's mom has sympathy for him, however she demonstrated her inadequacy to look after him during the altercation with his father. Rather than Gregor's mom not electing to provide for the family income, she elects not to provide care for her children.
Much like her parents, Grete believes that her brother is of no use to them anymore in the family. To explain his parents hypocrisy Gregor convinces himself that his neglection from his family is out of necessity. He provides a fictional justification to substantiate why the support the family is not providing him, 'In this overworked and exhausted family who had time any longer to worry about Gregor more than was absolutely necessary?' When Gregor was a high-ranking army commander, he immediately relinquished his duty to go home and provide for his family when his father called upon him for support. When Gregor came home, his father never worked and was just sitting in his chair and reading the newspaper, while likewise Gregor was working at a job to provide for the family.
Even when Gregor was on his death bed he held compassion for his fellow family members, ironically they did not hold the same compassion for him. The lack of family care after the transformation, "But even when the sister, exhausted from her daily work, had grown tired of caring for Gregor as she had before, even then the mother did not have to come at all in her place." Even after no one is providing care his sister still explains why they should be getting rid of him, "We must try to get rid of it. We've tried to look after it and to put up with it as far as is humanly possible, and I don't think anyone could reproach us in the slightest." Her lack of compassion is demonstrated through her using the word "it", and not even calling what she is referencing her brother.
After Gregor's death, his parents showcase their final unwillingness to be constructive, useful, and provide for their family by deciding together how they will get their next stream of income. After they are deciding their plans and they stare at their daughter, 'And it was like a confirmation of their new dreams and excellent intentions that at the end of their journey their daughter sprang to her feet first and stretched her young body.' Mooching off their children is something they have adapted towards to become dependents after they have provided for their dependents.They break the traditional roles of parents in society, usually if providers can still provide, they will still provide. They shown that they exercise all the stereotypical elements they prescribe to what Gregor ultimately transformed into…. a cockroach.
Related Topics