The Song of Everlasting Sorrow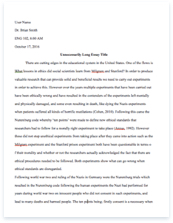 The whole doc is available only for registered users
A limited time offer! Get a custom sample essay written according to your requirements urgent 3h delivery guaranteed
Order Now
The backdrop of this city is represented by longtang. Buildings and streets appear around them in lines and dots like the pernicious brushstrokes that bring life to blank surface of a white paper in a convectional Chinese scenery painting. As the sunlight fades away, the city illuminates and these lines and dots appears to be glimmer. Nonetheless, there is an enormous blanket of darkness beneath the glitter—these are the longtang of the Chinese city (Shanghai).
It takes some time to get into Wang's writing style. The song of everlasting sorrow begins with details of neighborhoods or langtang within enfolded back streets of Shanghai. It is a humble beginning that calls for patience simply because there is a plenty of beauty that the reader expects from the story.
The story spans four decades and it began the day when Wang Qiyao was taken to the film studio by Wu Peizhen—her classmate. When the film director notices her, he requests her to screen test. Nevertheless, he realizes that Wang Qiyao's was not a creative beauty, but quite normal. It was the sort of beauty to be looked up to by close relatives and friends in her own sitting room, like the changing moods of daily life; a controlled beauty, it was not the type that made signals. It was actual, not artistic. pg 2
Wang Qiyao wins attention of a high profile man who makes her his' apartment mistress. After the death of her husband, she is forced to start a new life in a totally different langtang, assuming the identity of a window by giving injections to make ends meet. Rumor has it that many people visited her for various injections such as "placenta fluid" and vitamins. She makes new friends and begins to have a surreptitious association with one of her mahjong partners who impregnates her.
As Wang explores Wang Qiyao's years of life, the atmosphere of enigma still blows around her. She is quite the mystery. She is a kind of a woman at the party who sits innocently at the corner sipping tea. Although she is much older than the any of the partygoers, the eye is drawn to her. The author describes here as an ornament, a painting on the wall to decorate the sitting room.
As we progress from 1940s to 1980s, it becomes clear that this is not just the story of Wang Qiyao but the story of Chinese city, Shanghai. The text point out that Shanghai was a city of colors, stunning women and wealth in late 1945. The city was capable of creating glory and honor. Though times have changed drastically, in 1960s the inhabitants of the city were kept awake by the grumblings of their stomachs. The Shanghai is blooming in 1980s as there are plenty of construction sites which are doing well in this new districts' "forest of buildings". This was a new district that received everything with a warm heart, unlike the business district whose complex feelings are hard to grab. Pg198
As a matter of fact, ''the song of everlasting sorrow'' is an interesting story. It moves at a moderate pace and it is perhaps described as portrayal of Wang Qiyao's life
Reference
Wang, Anyi, and Michael Berry. The Song of Everlasting Sorrow: A Novel of Shanghai. New York: Columbia UP, 2008. Print.
Related Topics