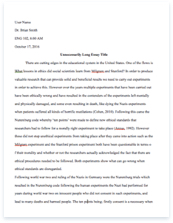 The whole doc is available only for registered users
A limited time offer! Get a custom sample essay written according to your requirements urgent 3h delivery guaranteed
Order Now
"Love is whatever you betray, betrayal can only happen if you love" (John le Carre). The play The Shape of Things by Neil Labute reminded me of this quote by John le Carre because of the reality in life and reality in the play. Beginning in a museum located in a small town, Adam was a shy student working at the historical facility and a conversation sparked up between him and a girl named Evelyn. As the play went on, Evelyn became so important to Adam that he simply did whatever she suggested to him such as changing his hair, changing his clothes, and even changing his friends, Philip and Jenny. The relationship between Adam and Evelyn was mysterious, intriguing, and hot. It made Adam so interested and he thought she was perfect, however when Evelyn came around other people, such as Adam's close friends Philip and Jenny, her flaws seemed to be more obvious.
While being oblivious to the flaws, Adam fell head over heels for her and proposed to her as well. Not long after, Evelyn had a large art exhibit to present, a project that she had been working on for a while, to others and as she did revealed everything about her and Adam's relationship. She told others how Adam was her art project through the way she created a new person. She influenced his appearance and saw absolutely nothing wrong with what she did. Evelyn had stated how she never once asked or told him to do anything; she just made suggestions, therefore not doing anything wrong.
Throughout the play, Evelyn had a way of manipulation over Adam. Without telling Adam exactly what to do, she would suggest it instead. Evelyn would make comments and suggestions such as "no you're definitely cute, but you shouldn't style it so much. Your hair. Just let it go…"(Neil, pg. 12), when she wanted him to change his hair. She would also say things like "its cosmetic, not corrective…it's no big deal. I promise,"(Neil, pg. 63) when she wanted him to go into surgery and get his nose reconstructed. Although I want to say that what Evelyn did was not art, it was. Although I think art should be something you have physically created, it can truly be anything and as Evelyn said, "That is the beauty of it, art is subjective" (Neil, pg. 8). At the beginning of the play, when she met Adam in the museum, she also said that the "sculpture. it's fake, it's not real. therefore, false art." (Neil, pg. 8) Evelyn created art and changed Adam physically, mentally, and emotionally. This seemed to mean that she created "true" art.
Although I believe that Evelyn did accurately create art, what Evelyn did was very far from ethical, in my opinion. She manipulated an innocent boy into loving her and doing exactly what she wanted. She had an alterior motive for everything she suggested to him. Everything she said was to benefit herself for her project and to make it successful. She led Adam on to think that it is going to be something more. Adam thought that they had something special. However, instead of having a normal, fun, and loving relationship, Evelyn used him to show off her artistic skills. She hurt him and Evelyn showed no remorse what so ever. At the end of the play, Evelyn said that she was "sorry for what she had done but that he is so upset" (Neil, pg. 125). I believe that Evelyn turned out to be cold, rude, and heartless. She humiliated Adam by showing and explaining, to everyone at the art museum, the things he did for her. During the play, I believe that art and ethnics played a significant role.
Art and ethnics both affect one another and seemed to work together to create this well written play. This is true because art is an expression of a creative skill that is to be recognized as beautiful or powerful and ethics are principles, or moral beliefs, that dictate a person's behavior. This means that morals affect the type of art that an artist is capable of creating by what they believe is right and wrong. These two nouns can co-exist and have in this play. Evelyn's ethics were different than Adam's and therefore, it expressed art in a different way then more people would or could describe it. An example of this is when Evelyn basically said that she did not make him, nor force him into doing anything. She believed she did noting wrong but help him. I believe that Evelyn's ethics were wrong and dangerous to Adam.
Although Adam enjoyed his new look, he did it for the girl he loved and even asked for her hand in marriage. More than likely, his look no longer mattered to him because he was hurt about what Evelyn had done. All in all, I truly enjoyed the play. The drama, action, and curve ball interested me a lot and I did not expect the play to end as it did. The behavioral changes and interactions between the characters stood out to me as well. The italicized words describing the physical actions that were taking place helped me visualize exactly what was going on and assisted the overall theme of the play. In addition to reading the book, I researched it online and noticed that it is also a film. I look forward to watching the film and comparing the written play and movie itself.
Related Topics