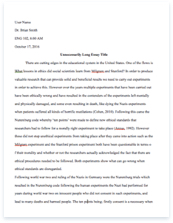 The whole doc is available only for registered users
Pages: 4
Word count: 834
Category: India
A limited time offer! Get a custom sample essay written according to your requirements urgent 3h delivery guaranteed
Order Now
The Republic Day of India is a national holiday of India to mark the transition of India from a British Dominion to a republic on January 26, 1950 and the adoption of the Constitution of India.
Although India obtained its independence on August 15, 1947, the Constitution of India came into effect only on January 26, 1950. During the transition period from 1947 to 1950, King George VI was the head of state. C. Rajagopalachari served as the Governor-General of India during this period. Following January 26, 1950, Rajendra Prasad was elected as the president of India.
A republic is a state or country that is not led by a hereditary monarch. A Republic India signifies the end of British domination on Indian people. This day signifies the power of Non Violence to lead a country to Victory with total Dignity.
Dreams of great people who have fought and sacrificed everything for our country have come true on this day.
This one day is what great people like Gandhi, Bhagat Singh, Lajpat Rai and many more would have loved to see and experience. But now if they would have been alive they would not bear the situation of our country-truth , nonviolence, harmony have faded, we are running blindly towards doom, we are aiming for a lazy life.
My dear friends come Let us begin on this Day a new war for India's Progress, for India's Peace and for India. Let the Revolution begin….
Annual Parents Day celebrated at PAF Public School
SARGODHA: The Annual Parents Day was celebrated at PAF Public School, Sargodha. Air Chief Marshal Rao Qamar Suleman, was the chief guest on the occasion. In his address, the air chief lauded the efforts of the institution in securing excellent academic success. He reminded the students that they were lucky to be part of a prestigious institution where every effort was made to equip them with best of training and grooming. Being himself a celebrated alumnus of the school, he reminisced some of the best moments he had spent there and heaped lavish praise on the teachers who, he said, were his mentors. After presentation of the annual report by the school's principal, Suleman gave away prizes to the winning groups and individuals. Arsalan Javed and Raza Ali were awarded with the Role of Honour for securing positions in the board.
Ahmed Feroze was given a prize for overall excellence in academics, while Behram Haider was declared Sportsman of the Year. Raza Ali and Hasnat Khalid clinched prizes for being Best Artists of the Year, whereas Asad Munir and Shehryar Ali got prizes for being Best Performers in English and Urdu dramatics, respectively. Muhammad Shahbaz secured the prize for being Best in Woodwork Project and Muhammad Zubair got prize for being Best Artist in Claymodelling. Asad Ali was declared Man of Letters, while Taimoor Hassan received a prize for being Best in Music. Basit Iftikhar was given a prize for being Best Aeromodeller. Bakht Khan Niazi was declared Best Boy of the Year. Starfighter House lifted the coveted Quaid-e-Azam Trophy for being overall 'Champion House' of the Year. Later, students presented an impressive gymnastics and martial art display and a well-synchronised PT show. The school also put up an aero-modeling display in which young boys manoeuvred radio-controlled aircraft models.
A FAREWELL SPEECH TO THE STUDENTS LEAVING 10TH STANDARD
Respected Principal, Teachers and my dear friends.
We have gathered here today to bid farewell to the students of standard 10th. I am indeed honoured to be given this opportunity to represent the students of standard 9th. Just when we start to get comfortable with a person, something comes to alter the recipe. In this context, I would like to mention that for the past few months, the students of standards 9th and 10th have indeed worked very closely together to organise various school activities which has helped us forge close ties of friendship. And now, before we know, its time to say 'Adieu'. The Bible says "To everything there is a reasonand a time to every purpose under heaven"
May I take the liberty to give you a piece of advice? Life is series of events, both good and bad. No matter how deft your organizational skills, there will always be life influencing factors over which you may have no control. As you embark on this new stage of life, you will be able to rise to the occassion because of the values our school has taught you. On such occassions think of principles our teachers have instilled in you and make us proud. "Change indeed is painful, yet over needfull", said Thomas Carlyle.
We are going to miss you very much. We pray that God guide you and guard you, as you undertake this new and exciting journey of life.
"Farewell, Farewell… Parting is such sweet sorrow that I shall say goodbye till we meet tomorrow", said Shakespeare
Related Topics