The Role Of The Health And Social Care Worker Persuasive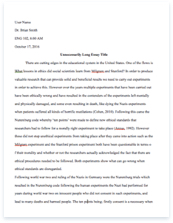 The whole doc is available only for registered users
A limited time offer! Get a custom sample essay written according to your requirements urgent 3h delivery guaranteed
Order Now
Outcome 1 – Understand working relationships in social care setting 1.
Working relationships: these are relationships that are formed whilst within the workplace, such as work colleagues, and it is necessary to maintain a professional nature whilst at work. It involves the concepts of teamwork, working with colleagues towards common goals of which is set out with the companies agreed ways of working, and therefore sharing same goals and purposes. Personal relationships: these are relationships that are generally formed amongst friends, family members, or others within a social group – often based on similar likes and/or social commitments. Other relationships formed can be of a romantic nature, based on love and family bonds.
2. There are many different working relationships within a care settings, such as – Relationships between co – workers
Between worker and manager
Relationships with teams
Relationships between different health professionals, such as local authorities Other professional relationships, which may include the users of the service and their families
Outcome 2 – Be able to work in ways that are agreed with the employer 1. It is important to adhere to the agreed scope of the job role in order to fulfil defined roles and responsibilities within the job description. Also, as part of a contract of employment, employees have a legal responsibility to fulfil, including the need to apply professional boundaries in order to work within professional limitations and meet the required performance of the job.
Outcome 3 – Be able to work in partnership with others
1. Working in partnership with others enables you to perform tasks that would be impossible on your own, such as hoisting a service user or performing checks on medication. Colleagues are not the only people you can benefit from working in a partnership with – there are the families of service users, the service users themselves, doctors, nurses, occupational therapists, social workers and a multitude of other healthcare workers and professionals. These people may be able to help give you useful information and help you in your job, supporting you with any problems you might have, or even just reinforcing your own capabilities.
3. There are many different approaches to resolve conflict, such as –
• Listening with empathy – see the conflict from the other person's point of view
• Identifying issues clearly and concisely
• Remaining flexible
• Clarifying feelings
There are also systems in place to resolve conflicts, and risk assessments to help avoid them altogether.
Related Topics