The Ritz-Carlton Hotel Company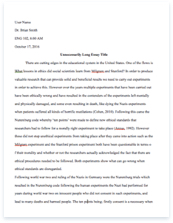 The whole doc is available only for registered users
A limited time offer! Get a custom sample essay written according to your requirements urgent 3h delivery guaranteed
Order Now
1.The History of Ritz-Carlton• The hotel's famous name began with the birth of Cesar Ritz in Switzerland in 1850• Cesar Ritz eventually know as the "king of Hoteliers "Ritz opened three luxurious hotel in Europe• After Cesar Ritz died in 1918, his wife Marie continued the expansion of hotels bearing his name• Several Ritz-Carlton Hotels were built in the North America in the early 20th century• In 1983, Former CEO William B. Johnson acquired the rights to the name made famous by Swiss hotelier Cesar Ritz• Today, it is part of hotel giant Marriott International, which operating under that company's luxury segment Ritz Carlton located in Bangalore.Residency road, ashok nagar NUMBER OF EMPLOYEES:
35,000
Marketing Strategies
What are their secrets to marketing strategy success? It's pretty simple … exceptional customer service and unparalleled hotel experiences. Their goal is to create customers for life. Here's how they strive to achieve this lofty goal, with some great examples:
Brand identity at marketing core
The heart of the Ritz-Carlton marketing strategy is their brand. The brand is built into and reflected by its tag line … memories by the Ritz-Carlton. The brand image is the number one factor that drives business. Since brand image is so important, it's crucial for you to cut through the clutter and differentiate your brand as an organization that is truly relevant to consumer needs.
If you want to improve the public image of your brand, then what better way is there to do so than by defining it yourself? The Ritz-Carlton does this by telling stories about the hotel through its online content strategy.
Their Stories that Stay with You page elaborates on ways in which their employees and the greater hotel have gone out of their way to ensure a great stay for guests. The Ritz-Carlton is excellent at not only framing their stories, but in behaving in such a way – providing great customer service at every level – that great stories happen.
Understand the Value of Every Employee
If you've ever held a job where you didn't feel appreciated, you understand how frustrating it can be. Well, the Ritz-Carlton avoids this pitfall by valuing every employee. By empowering the employee, the hotel creates a staff that is passionate about the hotel, its services, and its success. Furthermore, happier employees mean happier guests. In fact, the Ritz-Carlton has empowered employees so much that they have the ability to spend up to $2,000 to ensure guests have an enjoyable stay without seeking permission from management.
Build on reciprocity
In Robert Cialdini's famous book Influence: The Psychology of Persuasion, he notes that:
The impressive aspect of reciprocation with its accompanying sense of obligation is its pervasiveness in human culture.
It is so widespread that, after intensive study, Alvin Gouldner (1960), along with other sociologists, reported that all human societies subscribe to the rule.
The point is straight forward: Reciprocity is likely something that has evolved in the human brain in order to keep a majority of transactions "fair".
We often feel obligated to return favors, even if they are unasked for.
This is the ultimate reason why great customer service has such a fantastic value to the marketing objectives.
Surprise customers
The research points to this being a universal truth in social interaction and reciprocity: small surprises that feel like they were "just for you" can spawn some incredibly strong goodwill from the receiver.
Go the extra mile
Here is a great example of how this hotel staff goes the extra mile for its customers.
A family with three young children arrived at the hotel for a business/leisure weekend. On the last night of their stay, they dined in the hotel's signature restaurant.
Upon closing of the restaurant, the server attendant found a small stuffed animal tucked underneath a seat cushion. The server immediately recognized that the stuffed animal belonged to one of the young children who had dined at the restaurant earlier that evening. It was too late to return the stuffed animal then, so they planned a fun way to present the toy the next day. They grabbed the community camera behind the front desk and positioned the stuffed animal to look like it was dining in the restaurant, playing the piano and cooking in the kitchen. At each location, they captured the moment on camera, and then made a storyline to go with each photo. They then printed all the photos and created a book of "animal adventures" for the young guest.
The picture book and stuffed animal made its way to the guest's door at 9a.m. the next morning. The young boy was jumping out of his skin with excitement when he saw his lost companion, and his mother responded, "The Ritz-Carlton always goes that extra mile – this is why my family will only travel to your hotels."
Fulfill unexpressed customer needs
Ritz-Carlton employees are trained to anticipate the unexpressed wishes of their guests. Frequently the receptionist called early departing quests to ask, 'We see that you are scheduled to leave very early tomorrow. Can we leave a pot of fresh, hot coffee outside your door?'"
This sort of planning helps employees remember key touch-points with customers, which will in turn aid in their ability to provide exceptional service more consistently, a surefire plan to increase a company's overall customer satisfaction rate.
Be prepared
One lesson that you might not expect to find, however, is how proactive Ritz-Carlton employees are in planning for mistakes and accidents. Since complaining customers are unavoidable in totality, Ritz-Carlton always focuses on being prepare and 'planning ahead'. One of my favorite examples is their practice of "resetting a customer's internal clock" when the service is taking too long in delivering food orders.
Here is an example. A customer and his wife were staying at the Ritz-Carlton and having dinner at the hotel restaurant. Just when they were about to ask about their order, the waiter appeared and gave them a tomato and mozzarella appetizer.
Notice how this tactic works: With a relatively small gift, the staff can reset the internal clock with a customer by establishing a new time reference point. While it's not as the entrée early delivery, it's certainly better than a waiter returning to a table multiple times to say 'I'm sorry'.
Perform the unexpected
Here is a great example of doing the totally unexpected. In this case well beyond what was anticipated.
Because of their son's food allergies, a family vacationing at the Ritz-Carlton, in Bali, was always careful to bring their own supply of specialized eggs and milk. In this particular instance, however, the food was ruined en route. The Ritz-Carlton manager couldn't find any of the special items in town, but his executive chef recalled that a store in Singapore sold them. The chef contacted his mother-in-law, who lived there, and had her purchase the items, then fly to Bali (about 2.5 hours) to deliver them.
Forbes: What is the Ritz-Carlton model?
Cooper: We focus on three fundamentals. First, location–making sure we get absolutely the best location, where our luxury customers want to stay. Second, product–building the right physical product for what our guests want today and what they will want tomorrow, which means an investment of between $500,000 and over $1 million per room. That's the platform. Third, people–our ladies and gentlemen serving ladies and gentlemen. They animate the platform. But you must get the first two right. If you're not in the right location, or if you don't have the right physical product, then employees, ladies and gentlemen, can only do so much.
On Marketing "It's about creating an experience. Today consumers accumulate experiences. Our marketing has actually become an operational platform – "let us stay with you." It is an invitation to the customer to stay at our hotels, but with an emotional focus. It is about creating memories for the customer. It's the big things and the small things. "We've launched a series of videos: "The Art of the Craft," which pull back the curtain on how we create memories from the perspective of a wine sommelier, housekeeper, chef and shoe shine valet as examples. It's a story to tell the customer. There is a tremendous amount of dedicated craftsmanship and that is part of the experience. It's about the passion for what we do." On Technology "Our mobile application is a good example.
We had over 200 of our concierges provide tips from their own city or places they know well, and we are constantly updating them. "The concierge recommendations are also on Foursquare, so if you go to the Brandenburg Gate and check-in there, you get recommendations from the concierge at the Ritz-Carlton. In Hong Kong it could be where to get the best noodle soup. We want to help build the stories. "We want to use technology where guests want technology. So an example could be you arrive at the airport and on your phone you get your check-in information, and then use your mobile phone to go up the elevator when you get to the hotel and right up to your room.
Related Topics