"The Red Tree" by Shaun Tan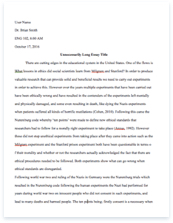 The whole doc is available only for registered users
Pages: 3
Word count: 677
Category: Optimism
A limited time offer! Get a custom sample essay written according to your requirements urgent 3h delivery guaranteed
Order Now
In the short story "The Red Tree" by Shaun Tan, the progression of a girl's day along with her fears and worries are displayed in comic form. The feelings behind the girl's struggles are first seen in her bedroom where she pushes to open her bedroom door while there are over a thousand falling leaves gathering in her room. Later in her day the weight of the worries the girl carries on her shoulders is depicted through many images and words in disarray. Overall, imagery, metaphors, and symbols are used to portray the ideas of depression, conformity, and hope in this short story.
On pages thirteen and fourteen of this short story, the only text used is, "the world is a deaf machine" (Tan 13). This phrase is used as a metaphor for two reasons: first, to portray that the girl feels her worries and struggles are not heard by other people; and second, to demonstrate that people only care about conformity set by societal rules. The girl may feel like her struggles are not heard because she feels alone in what is perceived as a "deaf world." By being surrounded by other bystanders that appear in the same dress and manner as her, it confirms her feelings of being isolated with fears and worries society cannot be bothered to hear. On another note, people only care about conformity set by societal rules because they are afraid to do things set outside a standard norm. The crowd surrounding the girl lacks their own individuality because of the rules set by the "deaf machine." This demonstrates that individuals tend to do what is perceived as "normal" so that they can fit in with society, even if it makes them feel unhappy and alone.
In this picture, the difference between light and darkness is most noticeable. A part of the image is clouded in darkness that surrounds the girl and other bystanders, and the rest of the image is bright and it highlights what appears to be a machine's face at the top. The "deaf machine" appears in the light because it represents the rules and norms set by society. It is larger and brighter than the girl and the people below because it portrays that it has more power and control. The darkness symbolizes a cloak of fear and sadness which is caused by the "deaf machine." This shadow of fear may represent the unheard struggles of both the girl and of the surrounding bystanders.
Even though the girl is struggling with her fears and worries not being heard, there are two symbols that represent hope and optimism the girl may have. Throughout the story, there is a picture of a red leaf on every page, and this leaf is a symbol of hope and optimism that life will get better even with the challenges and fears one may face in their life. The leaf is a reminder that even when life gets extremely difficult, there is always something to be optimistic about, even if it is not readily apparent. Another symbol of hope and optimism which is seen specifically in this image is the glowing light bulb in the girl's chest. The light bulb can be seen as a sign of hope that the girl may be heard by other individuals. It could also signal hope that one day people will worry less about following the conformity set by societal rules and norms and learn to live their life freely.
Overall, this short story represents ideas of depression, conformity, and hope through imagery, metaphors, and symbols to describe the struggles we face in our everyday lives. In performing a close reading of these pages, I learned that many meanings can be found in one image. I see a connection to societal rules and norms because I feel that the imagery used in these pages represents what people actually feel in real life. By closely analyzing these pages, I was able to understand what was being depicted about the girl and how her feelings could relate to how others feel in society.
Related Topics