The Pursuit of Physical Beauty in Hong Kong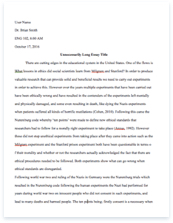 The whole doc is available only for registered users
A limited time offer! Get a custom sample essay written according to your requirements urgent 3h delivery guaranteed
Order Now
The human desire to look attractive is universal and because of this, cosmetic surgery is now a multi-million dollar industry. Write a letter to the editor of the Hong Kong Express about the obsession with physical beauty. Dear Editor,
I am writing to express my grave concern towards the obsession with physical beauty in the territory. Seeing that a deluge of advertisements and billboards concerning beauty parlors and slimming centres show up on magazines, the TV and even public transport, it cannot be denied that people taking part in this multi-million dollar industry is a widespread trend, particular to Asia countries. Meanwhile, this worrying phenomenon, without doubt, has indicated that physical beauty is high on the wish list of innumerable people. Despite the fact that people put so much emphasis on physical beauty, I firmly believe that there are other things constituting an integral role in one's beauty. The justifications to which my inclination can be ascribed are manifold. Probably the first springing to my mind is that intelligence can render a whole definition to procurement of one's beauty. Nowadays, the mass media colours every aspect of people's lives, especially to their aesthetic.
A raft of celebrated movies and soup operas vividly depict the gender stereotype, in which people consider that women should have an ideal body shape and charming appearance, "Ugly Betty", "200 Pounds Beauty" , to name but a few. This in turn inculcates susceptible people's value towards the importance of superficial beauty. Intelligence, in fact, plays a significant role in people's life. Lamentably, seldom do people realize that the beauty can be one's intelligence, which is the long-lasting and invincible asset for human beings. Mulan, a prominent Disney animated movie which portrays the story of a legendary Chinese heroine with ordinary appearance, has received high acclaims and gained growing popularity across the globe on the grounds of her intelligence and courage. Imagine that women on the street with tall nose and round eyes resemble with each other, what would you feel? Apparently, intelligence does help to stand out our uniqueness and impression. With this in mind, it is lucid that intelligence gives an edge over physical beauty.
It should also be noted that health is more crucial to people rather than physical beauty. These days, scientific and medical advances have added a new dimension to the quest of people for physical beauty. Doctors can do wonders and turn an ugly duckling into a swan. In ancient Chinese, being fat was regarded as beauty. Yang Guifei, one of the Four Beauties in Chinese history, is a case in point. Nonetheless, the days are gone. Ironically, in this day and age, people opine that being slim is the prerequisite element of beauty. Therefore, people, be them women or men, spend billions of dollars in pursuit of physical beauty, ranging from cosmetics, skin care products, slimming pills to cosmetic surgery. In this way, it can jeopardize their health, such as depression, anorexia and insomnia. Is it really worthwhile to do so? No one can deny the fact that health is wealth. With good health, people can lead a happy life and enjoy moments with precious friends and family. However, without good health, they are doomed to be plagued by the troublesome sickness. Judging from the above, it is manifest that health stays ahead of the game.
Alongside the importance of health, under no circumstances should we overlook the importance of inner beauty. One's qualities, in fact, all come down to their inner beauty. Even though numerous people deem Hong Kong girls beautiful and gorgeous, they criticize their nasty deed, such as requesting their partner to pay for dine, spending extravagantly and insulting their partner. The recent much-criticized video describing a young girl slapped her boyfriend 14 times is the vivid example, conveying the message that women should have good qualities in spite of having physical beauty. Otherwise, they can be regarded as the tiresome queen who depicted in the story of Cinderella. Some people think that physical beauty is the only way to grab the spotlight from people. On the face it, good-looking people can impress others and get more job opportunities. Indeed, if they cannot get along with their colleagues, they are bound to lose the chance and fail to finish work. With this in mind, it cannot put inner beauty too strongly. One day, if there are a row of beauty parlors and slimming centres on the street, what would you do? Would you feel desperate?
Related Topics