The promotion of tourism is a bane, not a boon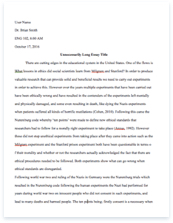 The whole doc is available only for registered users
A limited time offer! Get a custom sample essay written according to your requirements urgent 3h delivery guaranteed
Order Now
Tourism is an industry which belongs to the service sector. It provides services which enables people to visit, explore and learn about another country. People are brought to see natural or man-made attractions, sample local cuisine and experience life in a foreign country. Tourism is also a fast growing industry as people are generally more affluent and are able and willing to pay for overseas holidays. People are also more interested in other cultures as different countries are getting closer as globalization is taking place. All these factors lead to a quick growth in tourism. Many developing countries are also developing and expanding the tourism industry as this industry is seems as one of the fastest ways in which the government can earn revenue.
Tourism is linked to and links many other different industries in the service sector. Tourism is one of the driving forces behind the food and beverage industry, as well as the hotel industry. Tourism is partially built and these industries and is very dependent on them. Like wise, the other two industries are also dependent on tourism. Hence, when one of these industries is doing well, the other industries will benefit and flourish as well. For example, when tourism in a country is attracting more tourists monthly as compared to the previous years, the demand for restaurants (food and beverage industry) and hotels (hotel industry) will increase. However, due to these links, a decline in one of the industries will also affect the other industries adversely. For example, a decline in tourism will decrease the demand for restaurants and accommodation. Hence, the other two industries will decline as well. Links between tourism and other industries can have both positive and negative effects on the country.
Tourism creates myriad of job opportunities for the locals. As mentioned above, this industry is strongly linked to other industries. Thus, the promotion of tourism in a country will create many job opportunities for the locals as people are needed to work in and support this service-based industry. For example, tour-guides, planners and administrators are needed in companies promoting tourism; housekeepers and public relations officers are needed in the hotel industry; and chefs and waiters are needed in the food and beverage industry. By creating job opportunities, tourism helps a country's economy to grow as more people can be employed and earn money. This eventually leads to an increase in the country's aggregate expenditure, thus promoting economic growth. However, when tourism declines in a country, hundreds of people might be retrenched, leading to a high rate of unemployment in the country. This will affect the country's economy adversely in the long run.
As mentioned earlier, tourism is one of the most lucrative industries in a country. It is able to generate a lot of revenue for the government in a rather short period of time as compared to the other industries. Tourism provides revenue which can be used to finance government expenditure, reduce the country's national debt, or improve the country's economy if the government uses it for investment. However, the government is pressurized to promote the country in order to ensure enough tourists visit the country and make use of the facilities provided for tourists (hotels and restaurants). Without tourism, these facilities will be under-used and considered to be a waste of the country's resources. It costs money to promote a country and this may also be a financial burden on the government. Tourism also provides the means by which local attractions (for example , the zoo) can be maintained and/or improved. However, if these attractions do not appeal to tourists, there will be a large financial burden to upkeep these attractions.
Tourism enables people to learn about a foreign culture. With tourism, attention is drawn to the local culture(s). This helps to keep the local culture(s) alive. For example, Singapore is a multiracial, urban country. As the pace in Singapore is becoming increasingly fast-moving and Singaporeans may not have the time to learn about their own cultures. However, with tourism, there is an emphasis on the different cultures in Singapore (Malay, Chinese, Indian and Eurasian cultures) and this helps to keep the local cultures alive. Visitors to Singapore visit attractions of historical value such as Little India, Chinatown and Kampong Glam (Malay Village) and learn about these cultures. They may also develop a deeper interest in the culture, leading them to actively learn about these cultures. For example, a large number of non-Chinese are able to understand and speak Mandarin due to their deep interest in the Chinese culture. However, the local culture may also be lost. For example, previously handcrafted souvenirs are now factory made. The art of clog making used to be widespread among Singaporean Chinese. However, with the advancement of technology and increase in demand for wooden clogs lead to clogs being factory made. As a result, the art of clog making is now nearly lost in Singapore.
Tourism may be hazardous to the environment and ancient natural or man-made attractions. For example, Australia used to allow visitors to carry, pet and interact with koalas. However, studies have shown koalas to be highly sensitive animals and touching a koala will put stress on it. As a result, Australia now does not allow visitors to interact with koalas for extended periods of time and people are only allowed to carry koalas for a few minutes so that they can be photographed with it. A large number of visitors to a beach will also damage the environment as tourists will litter the beach. When litter gets washed into the ocean, it may kill the wildlife that depends on the ocean. For example, a duck my swallow the plastic rings that hold canned drinks together and dies as a result of that. Newspapers have recently reported that the large number of tourists walking along the Great Wall of China is slowly destroying the attraction. Locals have also destroyed part of the Great Wall to make space for drink stalls and souvenir shops. However, the revenue generated from tourism may be used for the protection of the wildlife and the reconstruction and maintenance of other attractions. Thus, tourism can destroy as well as protect the environment and the attractions.
In conclusion, tourism is both a bane and a boon to society. It all depends on how people make use of the revenue generated by tourism and how people take care of their country's environment and attractions. Tourism should not be send purely as an income generating 'machine' but it should be seen as a way to educated people about a country and its culture.
Related Topics