The Position That I Would Like To Pursue In Samsung Electronics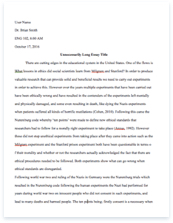 The whole doc is available only for registered users
Pages: 4
Word count: 925
Category: Samsung
A limited time offer! Get a custom sample essay written according to your requirements urgent 3h delivery guaranteed
Order Now
Samsung is the third largest electronics company in the world. The company was founded in 1938 by Lee Byung-Chul who was a South Korean businessman. The main headquarters of Samsung is located in Seoul, South Korea. It is recognized around the globe for its technology devices, with the achievement of its electronics business which now ranks as top 10 worldwide brands. Samsung provide numerous products across the worldwide. Currently, Samsung provides a range of products that include a variety of mobile phones, refrigerators, Televisions, dishwashers, laundries and dryers, cameras, air conditioners, computers and one of the most popular devices in present-day, which is smartwatches. Samsung grew as an international corporation since 1990's and presented tremendous challenges for high-tech businesses. The age of digital technology has brought so much progressive change and a chance to worldwide business and Samsung has always replied with advanced technologies, reasonable products in the market and always have consistent innovations. Back then, companies were pushed to rethink their innovation and facilities offerings. Samsung took advantage of these open doors by refocusing its business strategy to better react to market demands. Since Samsung is an electronics company and I'm planning to major in Information Technology, this could be a better platform for me to perform my capabilities and talent which fits my carrier.
The position that I would like to pursue in this company is Networking security specialist. The reason why I choose this position is because I want to change the world by introducing new technology in which we can communicate from far distance and I want to provide media communications which leads to the speediest possible service for customer satisfaction. Samsung provides 24/7 helpline service over the years which is always willing to solve your any devices issues. It's live-chat is quick and responsive. Samsung has expert's panel working every week on business hours to help the customer troubleshoot their device and if the panel fails to fix it, Samsung get the product exchange without any cost including shipping. In future, if I get this position then it would be a great pleasure for me to serve this company by showing my interest and dedication into it. Samsung has this vision in future where they want the world to enrich people's lives by not only capturing special moments but also by allowing memories to be shared instantly, anywhere and anytime.
Economic And Legal Environment
Samsung has been able to conquer the social challenges by integrating itself into new markets. Its actions and plans have greatly influenced the market all around the world and have managed to stay on top of the market competition. It has developed many stores and factories to expand its product worldwide. It has begun to push itself in developing markets in expectation of making hopes for lost business from the modern world. Even though Samsung is already recognized throughout the world, but it can still develop its company by opening new stores in developing urban areas. This way the profit of the company will increase, and it will expand globally. In addition, it will maintain the company to be in the position. In this competitive market, Samsung has faced some of the legal issues like copy and pirated issues from Apple. Apple has blamed Samsung many times for copying their design and features in their modern devices. For this Samsung had to face many penalties. More likely, during all these times Samsung had mostly focused on the rivals instead of giving more attention to the employees of its company. More often this results in individual leaving the company and joining the rivals' companies, which dangers in leaking the innovative ideas of the previous company. Moreover, even though going through all these difficulties, Samsung has still maintained a positive image in the market to gain the trust of the customers.
Technological Environment
Samsung has always competed with world's leading innovative companies. The company has a power of using their technology to drive people towards them along with other competitive modern businesses. There are many rivals of Samsung like Apple, L.G, One Plus and others who try to take its place. Recently, Samsung was the first one to come up with face unlock in a mobile device and following that Apple came up with the same idea for their new iPhoneX. Eventually, it has always come up with unique ideas than its competitors and even though after Apple copied their idea, Samsung never criticized it. Their mission has always been to stay ahead of the other companies and innovate new technologies which benefits future. Furthermore, they try to be the first ones in the market to offer the latest products. Despite that the company has some issues with its recent device which was launched two years ago, the incident has taught Samsung to not make any further mistakes that would let their company down.
Competitive Environment
When we talk about Samsung's competitor, Apple has always been its number one in the race. Almost every year, Samsung and Apple both releases its new mobile phone in the market where often consumers are always eager to buy. We will most likely get to see the debate between these companies where it is endless. Samsung has always attempted to understand what it customers need from them before its rivals. The engineers start to think about creating unique products from its original that will satisfy its clients and additionally, its new technology will lead the company in the coming market. As a result, Samsung has done a pretty good job coming up with new features with its new devices.
Related Topics