The Philippine customer satisfaction index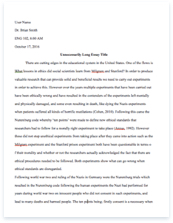 The whole doc is available only for registered users
A limited time offer! Get a custom sample essay written according to your requirements urgent 3h delivery guaranteed
Order Now
SINGAPORE: 31 July 2013 — Having exceptional service advisors as a first point of contact and solid customer-centric processes for new-vehicle owners during vehicle servicing are becoming increasingly important drivers of customer satisfaction, according to the J.D. Power Asia Pacific 2013 Philippines Customer Service Index (CSI) Study released today.
Now in its 13th year, the study measures overall satisfaction among vehicle owners who visit an authorized service center for maintenance or repair work during the first 12 to 24 months of ownership based on five factors (listed in order of importance): service quality; service advisor; vehicle pick-up; service initiation; and service facility. The importance weights of the service advisor and service initiation factors have increased from 2012 (22% vs. 13% and 19% vs. 13%, respectively). In addition, service quality increases importance to 40 percent from 25 percent in 2012.
"When evaluating their experience at dealerships, customers are giving more weight to personal interaction," said Mohit Arora, executive director at J.D. Power Asia Pacific, Singapore. "Manufacturers and dealerships, therefore, need to focus on communication and soft skills, such as managing customer expectations."
Overall satisfaction with authorized dealer customer service in the Philippines is 825 (on a 1,000-point scale) in 2013, improving 4 points from 2012. Among the 11 brands measured in the study, Toyota ranks highest with a score of 832. Toyota performs particularly well in the service advisor and vehicle pick-up factors. Following Toyota in the rankings is Honda, which achieves a score of 831 and performs particularly well in the service facility factor.
Satisfaction among customers who indicate their service advisor was familiar with their vehicle's service history is 826, compared with 802 among customers who indicate otherwise. "Managing customers by having prior knowledge of the work done on their vehicle is a critical first step in the service initiation stage," said Arora. "This lets customers know that the dealership cares and is prepared before they arrive at the dealership for service."
The study identifies eight relationship measures, or dealer practices, that enhance the service experience of vehicle owners. These measures range from the ability of service advisors in dealing effectively with customers to a dealership's propensity to stand guarantee the quality of its service. The study finds 69 percent of customers experience all eight relationship measures in 2013—the highest proportion since 2009. Overall satisfaction among customers experiencing all relationship measures is 834. In contrast, satisfaction among customers who experience five measures or fewer is 645.
Advocacy and loyalty are closely related to satisfaction levels with the overall service performance of a dealer. Nearly 66 percent of highly satisfied customers (service satisfaction scores 877 and above) say they "definitely will" return to the same dealership for post-warranty service. In contrast, 25 percent of highly dissatisfied customers (satisfaction scores 799 and below) indicate the same.
"Efforts to build positive relationships with customers, supported by the right people and processes, translate into higher levels of satisfaction, which in turn creates a long-term financial impact in terms of the business gained from loyal customers who are willing to return to the dealership for service post-warranty," said Arora.
The 2013 Philippines Customer Service Index (CSI) Study is based on responses from 1,834 vehicle owners who purchased their vehicle between February 2011 and May 2012 and took their vehicle for service to an authorized dealer or service center between August 2012 and May 2013. The study was fielded between February 2013 and May 2013. About J.D. Power
J.D. Power is a global marketing information services company providing performance improvement, social media and customer satisfaction insights and solutions.
Related Topics